Last call for advance tickets for RIT's Brick City Weekend
Men's hockey downtown, escape rooms and a documentary debut are among other planned events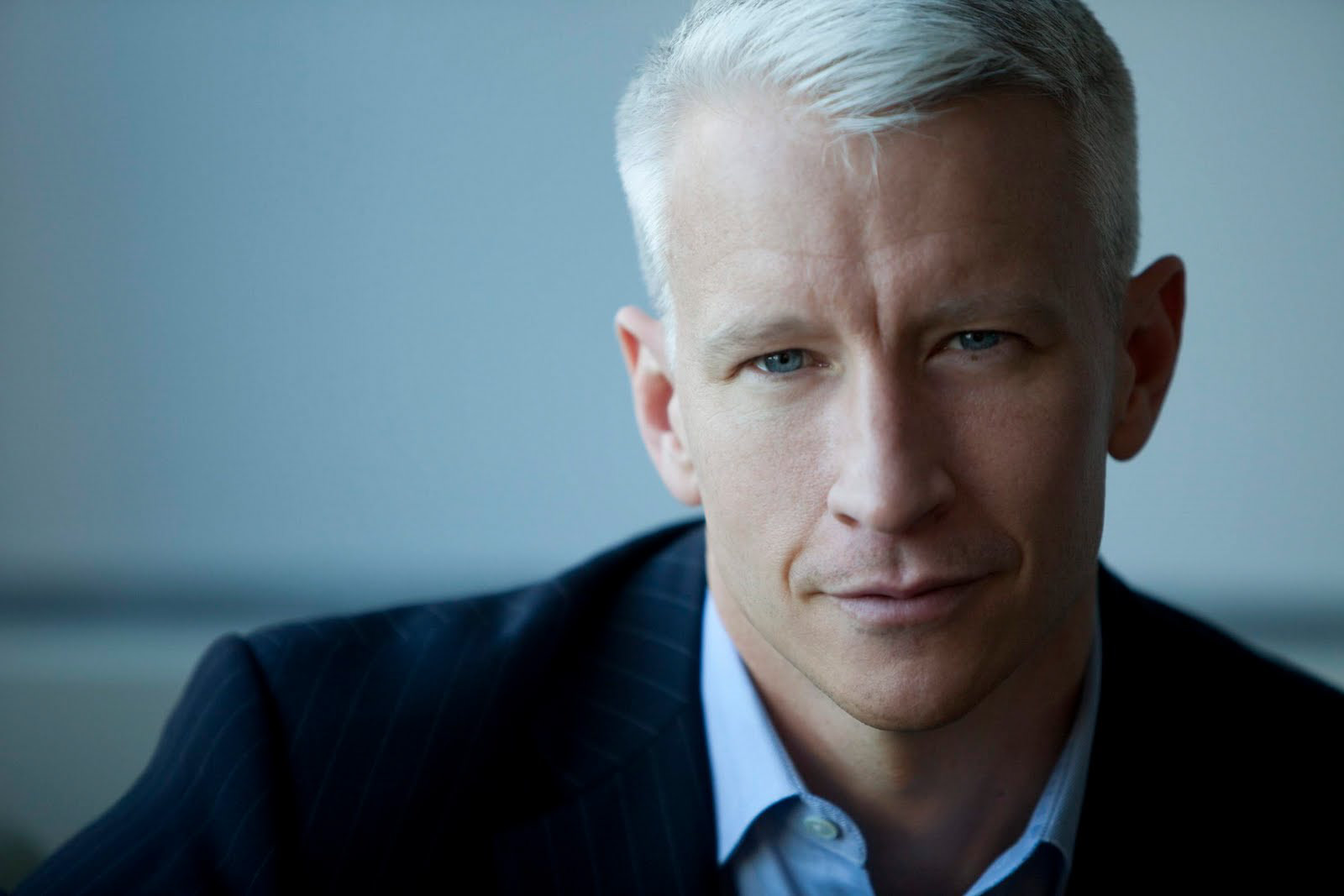 Time is running out to get advance tickets for events at this weekend's Rochester Institute of Technology's Brick City Homecoming and Family Weekend, starting Friday.
Journalist Anderson Cooper, anchor of CNN's Anderson Cooper 360° and a correspondent for CBS's 60 Minutes, will be the Student Government Distinguished Speaker in the Gordon Field House on Saturday.
The weekend typically draws 17,000 participants to RIT's campus and the Rochester area. It features more than 100 events for three days.
"We have an outstanding variety of activities planned for everyone at this year's family weekend," said Lynn Rowoth, assistant vice president of community relations and director of Brick City Weekend. "With a wide array of tours, reunions, athletic events and so much more, the broad appeal will attract our students, parents, families, alumni, staff, faculty and guests."
Registration is available on the Brick City Weekend website. While tickets remain for many events, other activities such as the President's Ball, New York Dueling Pianos and some Classes Without Quizzes, are already sold out.
RIT Student Government President Anika Aftab is looking forward to this year's homecoming.
"It will be a great weekend to see our alumni and families returning to campus to enjoy all we have planned, from a world-class journalist, our biggest hockey game of the year, interesting classes, parties, games and so much more," she said.
Anderson Cooper has worked in more than 40 countries, covered major news events around the world, anchored political conventions and moderated several presidential primary debates. He is speaking 2-3:30 p.m. on Saturday. Tickets are $10 for RIT students, $25 for RIT faculty, staff, alumni and families. Tickets are available on the Brick City Weekend website, https://www.rit.edu/brickcity/ or at University Arenas Box Office. Tickets for the general public are $45 and will be available through RITtickets.com or the box office.
Cooper has also written books, including "The Rainbow Comes and Goes: A Mother and Son on Life, Love, and Loss," which is a collection of correspondence between Anderson and his mother, Gloria Vanderbilt, a fashion designer and socialite who died in June at age 95.
Other Brick City Weekend highlights include:
"Moonlight Sonata: Deafness in Three Movements," will make its Rochester debut at 7:30 p.m. Friday in the Robert F. Panara Theatre in Lyndon Baines Johnson Hall. The documentary is by award-winning filmmaker Irene Taylor Brodsky, who is the daughter of Paul and Sally Taylor, who lived in Rochester for decades. They are expected to be at the screening.
This year's featured men's hockey game is RIT vs. Merrimack College, 7:05 p.m. Saturday, Oct. 19, at Blue Cross Arena in downtown Rochester. All seating at Blue Cross Arena will be reserved, with no general admission. Tickets are $15; $13 for RIT faculty, staff and alumni (purchased on the RIT campus – four ticket limit per valid RIT ID); $9 for non-RIT students; $6 for RIT students (purchased on the RIT campus – four ticket limit per valid RIT ID); and $5 for children 5 and under. Tickets are available at RITtickets.com.
Toast the Tiger, celebration of the 30th anniversary of the Tiger Statue, Friday, Oct. 18, at 3:30 p.m. The bronze statue, across from Eastman Quad, was commissioned by RIT's Student Government in 1989 and sculpted by Duff Wehle. It represents Spirit, the Bengal tiger cub RIT adopted as its first mascot in 1963.
Family Fun Zone, Saturday, Oct. 19, from 11 a.m. to 3 p.m. in the Ritter Ice Arena. Play arcade games, check out the inflatable bounce house and obstacle course and create an RIT party hat just in time for the photo booth.
The Cary Collection is celebrating its 50th anniversary with special events during Brick City Weekend, including an exhibition on the second floor of the Wallace Library, and "The Stories They Tell," a student-curated exhibition of archival collections on the first floor of the Wallace Library all weekend.
Taste of Rochester, Friday, Oct. 18, from 3-5 p.m. behind Monroe Hall. An event for those over 21, enjoy things Rochester has to offer, with samples of local wines, craft beer and favorite Rochester foods. Learn more about museums, festivals and activities.
Returning is the popular Classes without Quizzes series, which this year includes a session with RIT Cartoonist-In-Residence Leigh Rubin, creator of Rubes cartoon. Other topics include the sounds of black holes, craft breweries and wastewater, the Galapagos Islands, navigating pseudoscience, nanotechnology, civil engineering and the RIT Community Garden walk. Consult the website, as some of the classes are sold out.
A symposium about North Korea's nuclear armament and the use of technology to improve society is scheduled from 4 to 6 p.m. Friday in Louise Slaughter Hall, room 2220. Panelists include former Special Envoy to North Korea Joseph DeTrani who is a retired U.S. ambassador and professor in the Department of Defense and Strategic Solutions at Missouri State University; Stephen Noerper, senior director for policy and education at the Korea Society, and a professor at Columbia University; and Terence Roehrig, a professor of National Security Affairs at the Naval War College, and director of the Asian-Pacific Studies Group. The symposium will be moderated by Ellen Granberg, RIT provost and senior vice president for academic affairs.
The RIT women's soccer team hosts Skidmore at 4 p.m. Friday, Oct. 18, and Rensselaer at 2 p.m. on Saturday, Oct. 19, both games at Tiger Stadium. Women's volleyball against Medaille will be played at 11 a.m. Saturday, Oct. 19, in Clark Gym. All games are free admission.
Other events and speakers are planned. Visit the Brick City Homecoming and Family Weekend website for a complete list and updates.
Topics