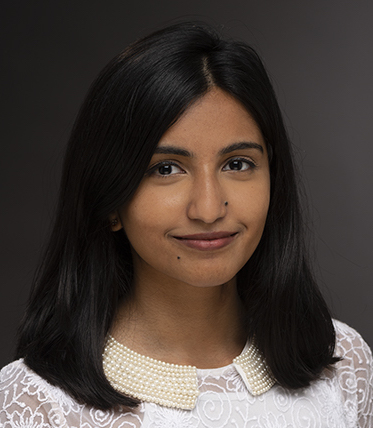 Mridhula
Sreekumar
Student Affairs
---
Pronoun: She/Her/Hers
Year: 5th
Major: BS/MS Electrical Engineering
Hometown: Dubai, UAE

Email me
---
Hi! My name is Mridhula and I am from the United Arab Emirates! I was at RIT Dubai for a couple of years before moving to the other side of the world.

Back in Dubai I did some photography for Student Affairs, and played the keys for Silver Beings, RIT Dubai's wannabe Coldplay ensemble. These days I spend my time outdoors or inside Gleason's bright and beautiful labs.

Working with SG is a great way to influence campus life and become a part of the change, and this is my way of giving back to the RIT community. I am excited to work with the lovely, motivated team we have this year, and see what the Student Affairs committee gets done.