Susan Ferrari Rowley - Suspension vs. Gravity
to
Artist Link: Susan Ferrari Rowley
Susan Ferrari Rowley (b.1950) has spent her professional life in pursuit of excellence and developing an impressive body of work that shows the evolution of her personal artistic language. Ferrari Rowley began as a sculptor and found fabric to be her medium of choice, combined with contemporary materials that she manipulates in combination.
A pioneer in transcending boundaries and gaining acceptance of fabric/fiber as a sculptural medium, Ferrari Rowley has gained national and international recognition in both fiber and sculpture exhibitions. Notable honors include 'Young Americans: Fiber, Plastic, Wood' in which The American Crafts Council selected the top fifty artists to honor and watch in the United States. 
Other accolades include recognition as 2013 Visual Artist of the Year from the Arts and Cultural Council of Rochester.  Multiple competitive exhibitions and one-person shows culminated with her 2018 inclusion in the Venice Biennial of Architecture, where she was one of thirty international sculptors chosen to exhibit in the prestigious exhibition. She has been invited to design a new sculpture for the 2020 Venice Biennale and is also preparing for a site-specific installation at Public Art Projects, an installation exhibition space in Cincinnati where she will open the season in their newly designed space.
Ferrari Rowley acquired two degrees from RIT; the MST and the MFA, and taught for three years as a Visiting Professor in the Foundation Department, and one year in Sculpture.  She is currently Professor Emeritus from Monroe Community College and working full-time as a practicing sculptor.
Suspension vs Gravity is sponsored by the Rubens Family Foundation.
Video here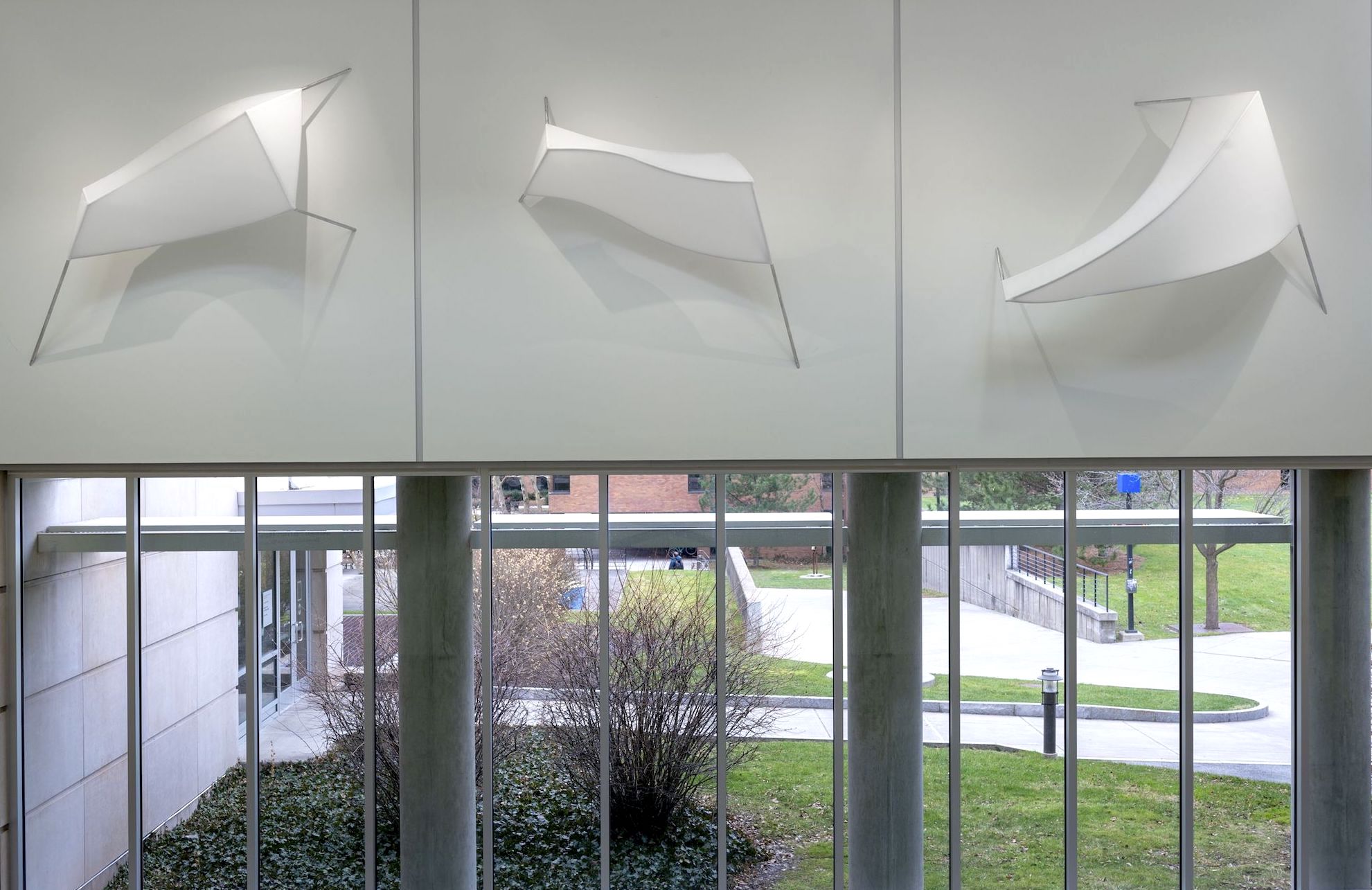 Square 2, 2020
College of Art and Design Dean Jokl
Corner Poise Series, 2019
Corner Poise Series, 2019, detail
Corner Poise Series, 2019
Artist lecture