Compassion Coalition
Selling Rescued Food at Discount Prices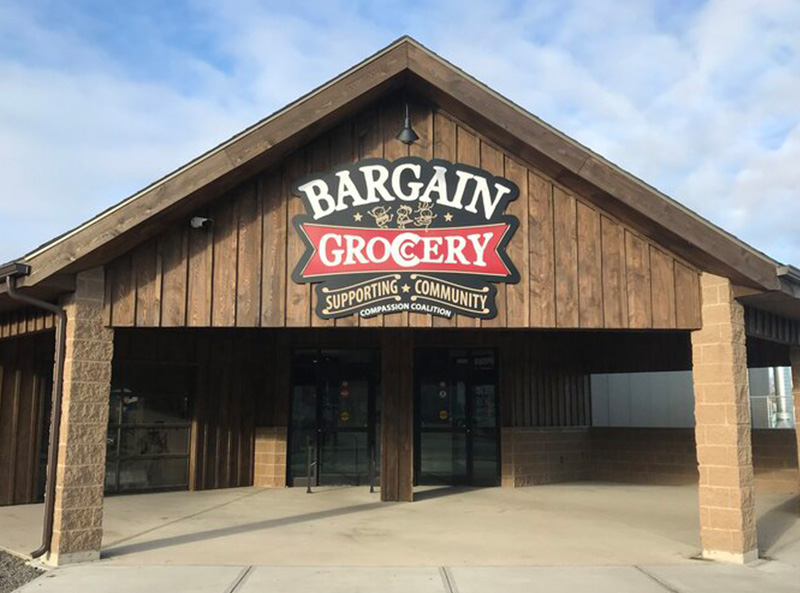 Selling rescued food at discount prices
On the west side of Utica, New York, the Bargain Grocery has carved out a unique niche in the retail food business: It is selling food reclaimed from big-box stores at discounted prices.
The bright, 13,000-square-foot grocery store stocks produce, baked goods, and other items that went unsold at local grocery stores, such as Walmart and KeHE. Rescuing food from these large retailers has allowed the Compassion Coalition—the nonprofit that owns the Bargain Grocery—to divert 12 tons of food a week from landfills.
"In America, how can you send stuff to a landfill when we're seeing people in need?" asked the Rev. Mike Servello, Sr., founder and CEO of the Compassion Coalition. "It's not just people in need, it's the working poor."
In 2022, the Compassion Coalition received a $94,000 grant from the Food Waste Reduction and Diversion Reimbursement Program, which is managed by the New York State Pollution Prevention Institute (NYSP2I) at Rochester Institute of Technology (RIT). The nonprofit used the grant to offset the costs of purchasing a $213,000 refrigerated tractor-trailer.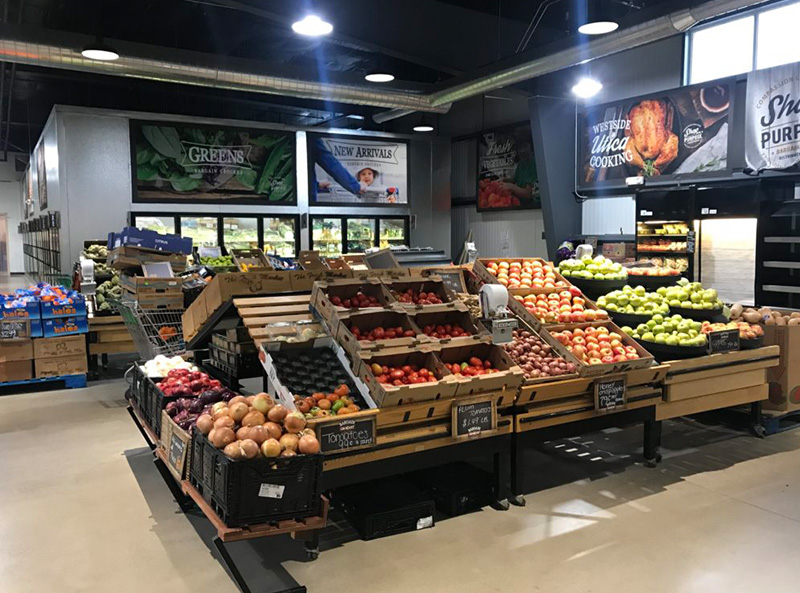 Filling the need for low-cost food
The Bargain Grocery opened in 2020 when increasing demand for food left the pantry at the Redeemer Church in Utica out of supplies. After a local business owner donated a 30,000-square-foot warehouse, the church began storing reclaimed food there and opened the discount grocery to sell it to residents.
In 2018, the store expanded from a 1,500-square-foot space in the church to a 14,000-square-foot building on Utica's West Side, one of the city's poorest neighborhoods. The project was funded by a $600,000 grant from New York's Empire State Development (ESD), which also finances NYSP2I's food waste reimbursement program.
At the Bargain Grocery, food is sold at 30 percent of the wholesale cost at retailers such as Walmart. Shoppers can also receive free gift cards if they are strapped for cash to purchase food and other household items. Nearly 350,000 residents are served by the nonprofit each year.
"We're rescuing food and we're reusing these products," said the Rev. Charles Sweet, the vice president of business development at the Compassion Coalition. "We're selling it in the middle of a food desert so people can put healthy, wholesome food on their table."
Expanding its tractor-trailer fleet
The Compassion Coalition's model for selling low-cost food rescued from grocery stores is expanding. A second Bargain Grocery is opening in Troy next year, and a third location will follow in the Albany area.
To supply these new stores, the nonprofit needed a third refrigerated tractor-trailer to transport the food it is rescuing from retailers. The nonprofit collects overstock products from warehouses and retailers in cities as far afield as Philadelphia and Pheonix.
Servello hopes that NYSP2I's program will draw more attention to the concept behind Bargain Grocery as a means for addressing food insecurity within communities. "I think this should be a conversation starter to look at the bigger food waste issue," he explained. "Let's really get serious about this because there's so much need and we could do a lot better job stopping or trying to reduce food waste."