Training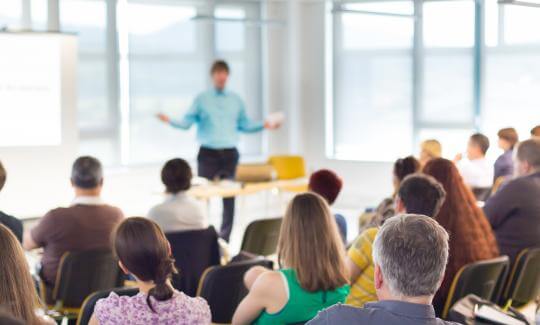 We help businesses, nonprofits, and community groups build the skills and knowledge they need to become drivers of a more sustainable New York State.
The New York State Pollution Prevention Institute (NYSP2I) offers an impactful educational program that is designed to empower employees and key stakeholders as active players in an organization's sustainability strategy.
We provide educational tools and training that enable businesses, nonprofits, and municipalities to take effective action toward sustainability-related objectives. We offer interactive learning modules, workshops, webinars, and educational resources.
Interactive Learning
NYSP2I's Learning Management System (LMS) provides access to unique and engaging learning experiences, enabling immediate action upon course completion.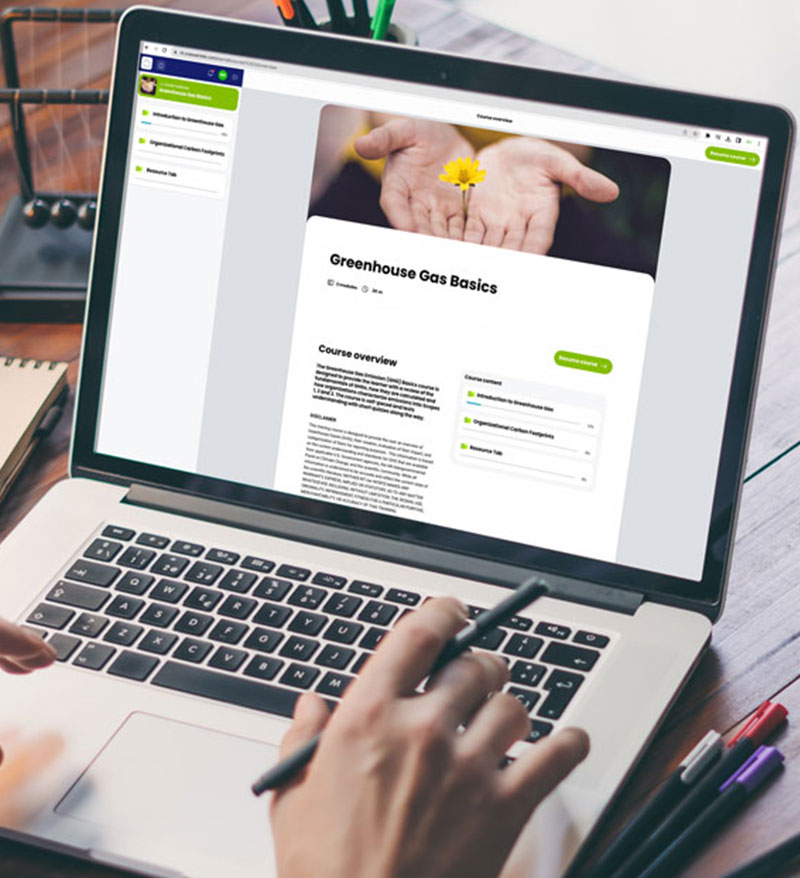 Greenhouse Gas Emission (GHG) Basics Course
A self-paced course that explains the fundamentals of GHGs, their impact on climate change, how they are calculated and compared, and the characterization of Scope 1, 2, and 3 emissions at the organizational level. This course is for anyone desiring a better understanding of GHGs, including corporate leadership, sustainability professionals, concerned citizens, and university faculty developing curricula.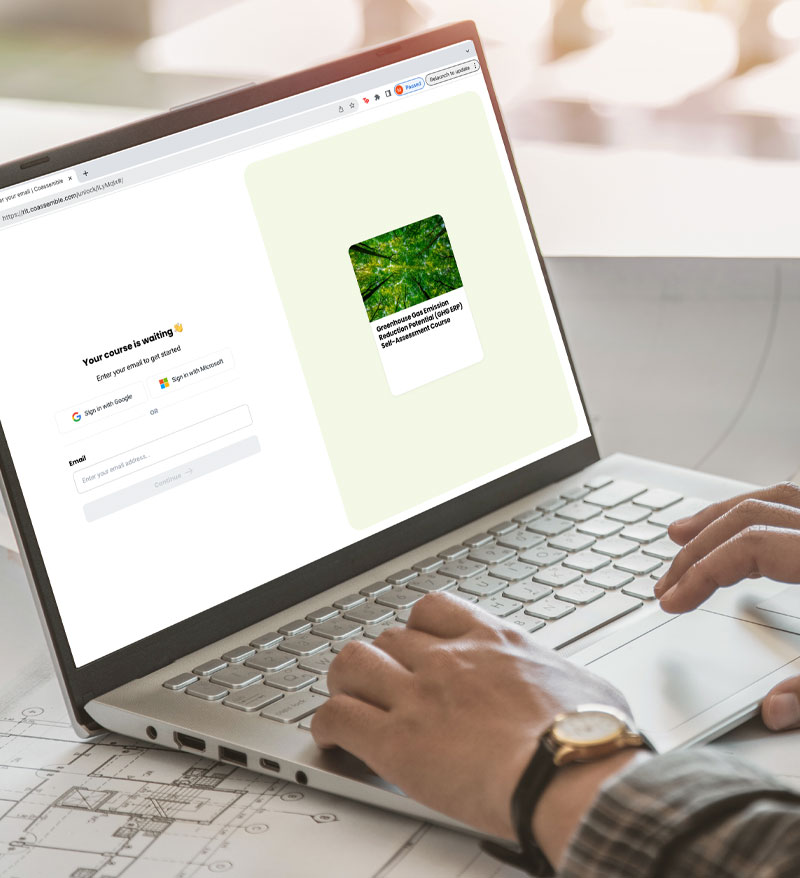 Greenhouse Gas Emission Reduction Potential (GHG ERP) Self-Assessment Course
A good starting point if you're looking to estimate potential GHG reductions associated with a product, technology, or system. This course is primarily for technology start-up companies but may also be useful for university faculty developing curricula.
Workshops and Trainings
For businesses
NYSP2I facilitators train key personnel of large and small businesses to develop the practical skills and competencies they need to support a successful sustainability program. Each training is designed to educate employees to help companies realize the financial and operational benefits of using resources more efficiently.
Past workshop and training topics include the following:
how to write a sustainability plan
understanding sustainable food processing
how to implement sustainability strategies in healthcare
how to drive supply chain sustainability
how to manage energy in accordance with ISO 50001
an introduction to sustainable metal-finishing cleaning
achieving resource efficiency and competitive positioning as a craft beverage producer
For nonprofits and municipalities
Through live workshops and our archive of training materials, NYSP2I supports nonprofits and community groups across New York State with the knowledge and resources they need to live and work more sustainably.
Past workshop and training topics include the following:
how to reduce risk of exposure to harmful chemicals through product choice
how to dispose of hazardous materials like compact fluorescent lamp lightbulbs, prescription drugs, and batteries
how to become a sustainability-minded consumer
how to create sustainable organics management plans