Contact and Visit
Contact
PLEASE NOTE: RIT ARCHIVES WILL BE CLOSED DUE TO THE HOLIDAY FROM WEDNESDAY 11/21 AND WILL REOPEN REGULAR HOURS ON MONDAY 11/27.
The RIT Archives are open Monday through Friday, 10:00 a.m. to 4:00 p.m. You may wish to make an appointment in order to optimize your personal research visit to the reading room, though no appointment is necessary. (Classroom visits do require advanced notice to ensure space and availability in the reading room.) We will do our best to answer reference questions and other queries received via email within three business days.
E-mail: 
ritarchive@rit.edu
Appointments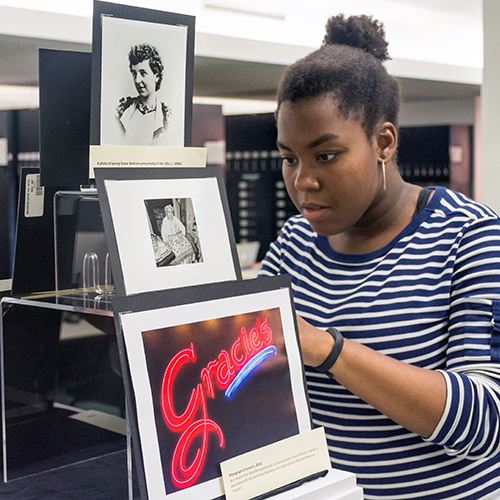 Classes
RIT Archives partners with faculty and lecturers throughout RIT to create class sessions that directly support course learning objectives and enhance student learning.  RIT Archive's collections encompass a wide range of subjects, so Archives staff facilitate sessions in fields as diverse as: RIT history,  political cartoons, museum studies, color science, photography, and literature.
To arrange for a class visit, contact ritarchive@rit.edu.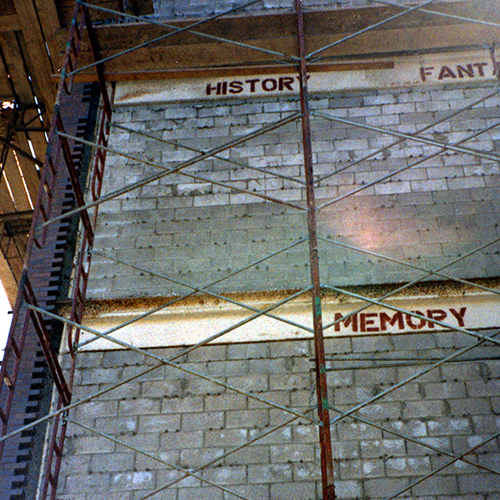 Research
RIT Archives welcomes any and all researchers.  To set up an appointment or to ask a question, contact ritarchive@rit.edu.
Directions & Location
RIT Archives are housed on the third floor of RIT's Wallace Library. During the weekend and after 5 p.m. on weekdays, visitors may park in U Lot located just southeast of the Wallace Library. If you are visiting campus Monday through Friday, before 5 p.m., please follow the directions below.
From Jefferson Road, turn onto Lomb Memorial Drive.

Follow Lomb Memorial Drive through the roundabout until you come to the Welcome Center. Here you can get your visitor's parking permit. You will be directed to park in the visitor's section of E Lot.

You must then walk through a breezeway between the Gannett (GAN/007B) and Booth (BOO/007A) Halls. Pass by Liberal Arts (LBR/006) and continue to the Wallace Library (WAL/005).

The RIT Archive Collections is on the third floor of the Wallace Library. If you need help, please call (585) 475-2557.