Teaching
RIT Archives
Wallace Library
90 Lomb Memorial Drive
Rochester, NY 14623-5604
Phone: (585) 475-2557
ritarchive@rit.edu
Hours of Operation
The RIT Archives are open Monday through Friday, 10:00 a.m. to 4:00 p.m. You may wish to make an appointment in order to optimize your personal research visit to the reading room, though no appointment is necessary. (Classroom visits do require advanced notice to ensure space and availability in the reading room.)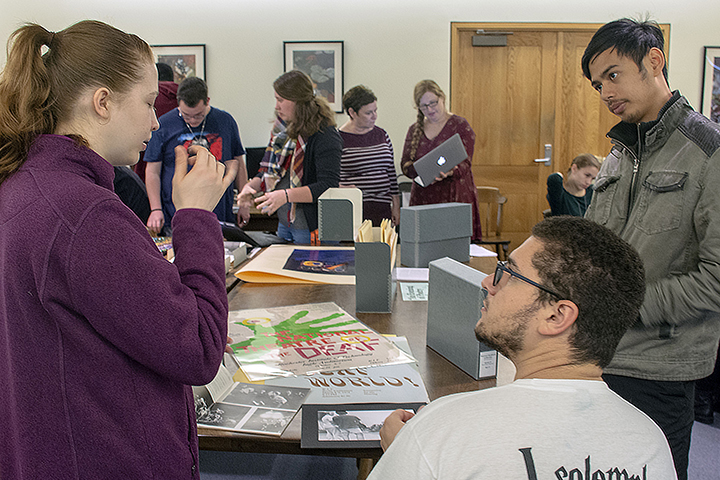 RIT Archives partners with faculty and educators from the RIT community and beyond to create meaningful experiences and interaction with the unique materials in our collections. Our repository holds materials on many subjects and in many formats.  Archivists can plan sessions on subjects such as:
RIT history
Deaf history and culture
Early 20th century editorial cartoons
Photojournalism
Artists books
RIT student activities and culture
Rochester history topics
And more! 
For a sample of class formats, take a look at our current menu of teaching options.
To arrange for a class session, contact ritarchive@rit.edu.