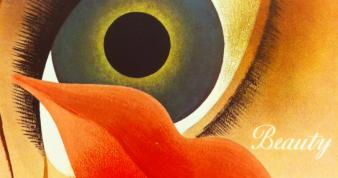 Life & Livelihood
Date and Time
Location
RIT Cary Graphic Arts Collection
From photographic portraits to the elegant layouts of Harper's Bazaar, the Cary Graphic Arts Collection's spring exhibition, Alexey Brodovitch: Life & Livelihood, examines the life and work of the seminal art director and designer of the 20th century. A selection of portraits, publications and aphorisms will provide a glimpse into Brodovitch's inspiring world.
Reception Thursday, March 14, 2013, 4:30 to 6:30 p.m. at the Cary Collection, Wallace Center, 2nd floor.
 
Brodovitch Book Breather Friday, April 5, 2013, 1 to 4 p.m.
Take a break and read a book! Please join us for the 2nd Book Breather event of 2013 to view publications designed by Brodovitch. This event allows visitors to experience first-hand the beauty and flow of Brodovitch's design.
Image Gallery