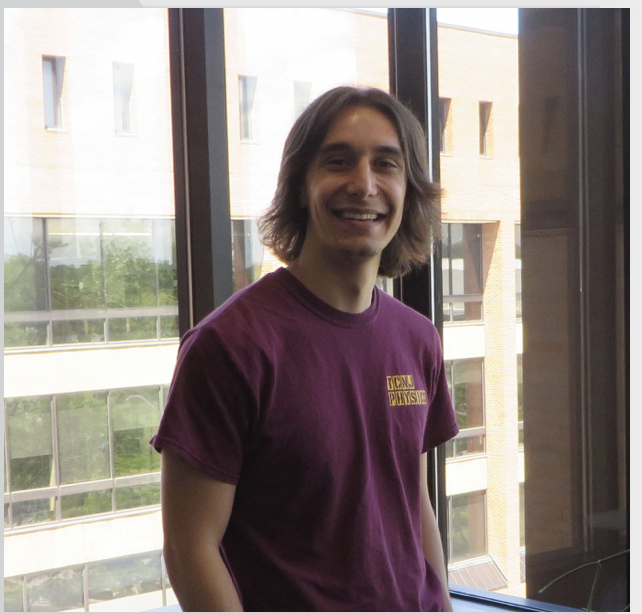 Carmen Carusone - College of New Jersey
Carmen, a first generation student, is a senior at The College of New Jersey and is part of the school's Honors Program. He is on a full tuition scholarship funded by the Robert Noyce Foundation preparing to teach high school physics in a high needs district. He first became interested in physics his junior year of high school realizing the elegance and power of physics with so many questions answered and predictions made mathematically. During his research time at RIT, Carmen is utilizing the EMPOWER data set of instructor interviews to discover exemplary pedagogical techniques STEM instructors use to teach students 21st century skills, such as communication, teamwork, problem solving and self-directed learning. He is coding through the data and pulling pertinent information for a paper to be presented at the Physics Education Research Conference. Carmen plans to teach after graduation and encourage students to be challenged by the powerful and very rewarding field of physics.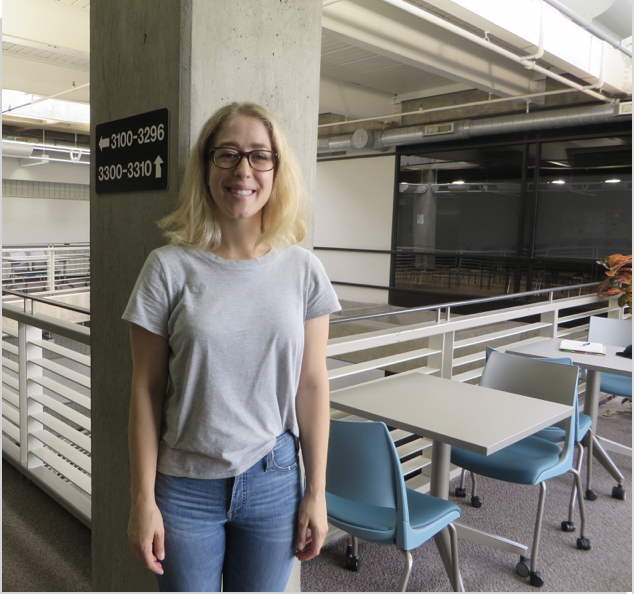 Aeowynn Coakley - San Jose State University
Aeowynn is a senior at San Jose State University. This summer she is investigating student and professor understandings of illustrations and diagrams in molecular biology courses. Because molecular biology deals with the minutely small, it is important to use visual representations to portray the concepts. The research involves interviewing novices and experts across the country (undergrads and graduating students, post-doctoral fellows and professors) to identify areas where students are getting stuck, looking at how these concepts are being communicated through visuals that assist in the process. Aeowynn hopes to work on this remotely beyond this summer and potentially present her findings at a conference. She plans to go to graduate school to earn her PhD in a biology-related field of research.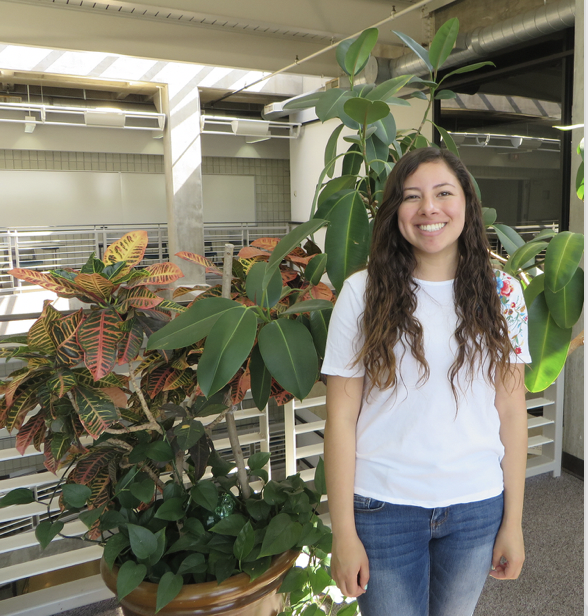 Paulina Cortez - San Diego State University
Paulina, a rising senior at San Diego State University in California, is double majoring in Biology and Spanish. She is excited about her research project that involves incorporating 3-D models into activities in the classroom to enhance the learning experience. Her work in developing these activities for the 3-D models seek to better engage students in understanding fundamental steps in meiosis, a historically difficult concept for students to comprehend. Her advisers on this project are Drs. Dina Newman and Kate Wright. A first-generation college student, Paulina wants to contribute to others, hoping to inspire students to pursue science. She plans to serve in the Peace Corps before pursuing her doctoral degree in Biology and STEM Education.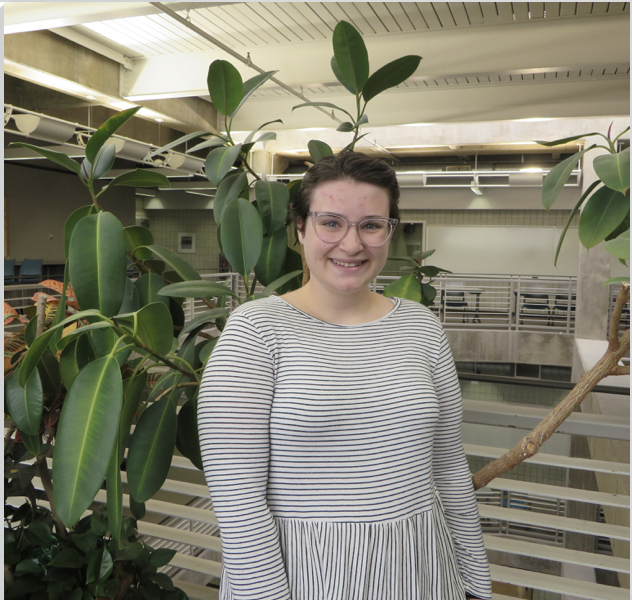 Grace Heath - Loyola University New Orleans
Grace is a junior at Loyola University New Orleans. Her research is looking at four frames (categories or sections) of the stages in undergraduate classes studying electricity and magnetism. She is looking at what causes students to switch between frames while problem-solving. By collecting video data she is viewing students problem solving in groups and individually as they switch to different frames. During the academic year, Grace works as a tutor in the Student Success Center. Grace is a member of Theta Phi Alpha and a board member for the Society of Physics Students. Upon graduation Grace wants to get her Ph.D. in Physics and work at the Laser Interferometer Gravitational-Wave Observatory (LIGO) in their Science
Education Center.

Aimeé Hernandex - University of Texas, El Paso
Aimeé is a senior at the University of Texas at El Paso majoring in Forensic Biology. Her interest in forensic science dates back to when she took Introduction to Criminal Justice in 8th grade and sparked her interested in pursuing a career in forensic science. This summer at RIT, she is following up with high school science instructors who took a workshop on meiosis presented by Dr. Dina Newman and Dr. Kate Wright. Her research shows how the teachers used the workshop information and resources to improve their lesson plans centering around meiosis. In addition, the research demonstrates how the instructors' confidence has changed when teaching meiosis as well as how the students' attitudes changed when learning. Upon graduation, Aimeé wants to pursue a Ph.D. in Forensic Science to become a Forensic DNA Analyst, providing analysis in cases that have DNA evidence. She would also like to teach forensics in an informal and formal setting to inspire kids to pursue careers in STEM.

Rebecca Ross - North Carolina State University
Rebecca is a junior at North Carolina State University majoring in STEM Education: Graphic Communications with a minor in Sociology. She is working on multiple projects related to communication education in physics higher education and in the larger STEM workforce. One project lays out a framework for enlarging physics faculty conceptions of teaching communication for American Journal of Physics. Related to this article, she is also working to contribute to a section on communication to the American Physical Society Best Practices in Undergraduate Physics Program report. Another project for Science argues that funding and attention should be devoted to communication practices beyond communication for the general public. She also investigates current practices and recommendations for teaching students about teamwork in STEM higher education based on data gathered from faculty interviews and student focus group data from STEM programs in 4 different regions of the country. Rebecca is considering graduate school however she is excited to go into the workforce
upon graduation.​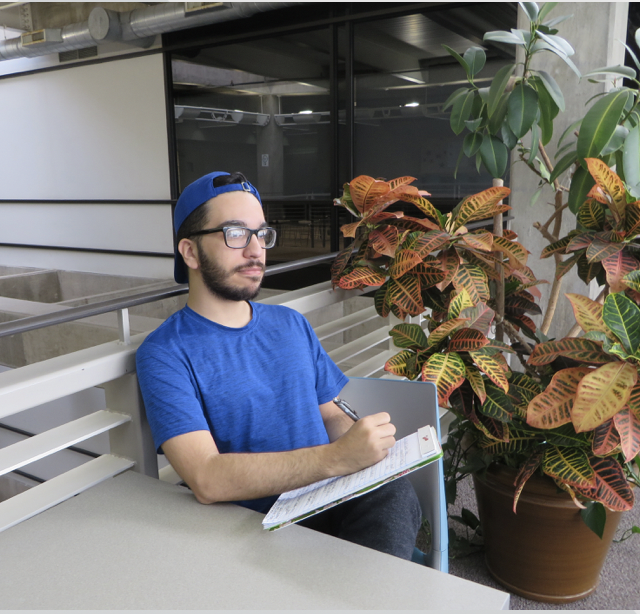 Robert Quintero - Florida International University
Ronald is a senior at Florida International University. His research at RIT this summer in protocol development uses 2D and 3D drawings. This is a necessary skill for engineering students to grasp the concept of spatial visualization. His research is targeting specifically on Freshman student understanding. As Florida International University is primarily a commuter school (with the exception of international student housing) this RIT summer experience is the first time Ronald has lived away from his family at home in Miami. He is a first generation student with Cuban parents. He immigrated to the United States with his mother when he was 5 years old. Ronald is interested in continuing on with an engineering degree and career and at some point pursue teaching.

Kelli Shar - University of Tampa
Kelli is a senior at the University of Tampa. She is a first-generation student who has a goal this summer of looking beyond the cognitive (GPA and GRE) to non-cognitive skills. She is using an assessment that was designed to measure students non-cognitive abilities in such areas as team work, professionalism, and perseverance, to name a few. She is interviewing undergraduate students applying to be graduate students. The process is such that she and her mentors build questions, continually re-writing them to obtain the best data. After graduation she hopes to continue in Physics Education, hopefully passing on her enthusiasm for the discipline to others.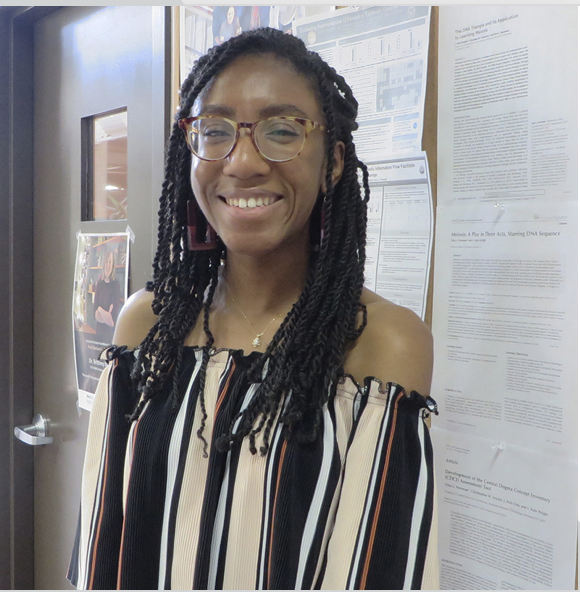 Krystina Williamson - Barnard College
Krystina is a senior at Barnard College in New York City. She is from Hayward, California and now is equally as comfortable with the east coast. Upon graduation she hopes to teach Physics high school courses in the urban New York City schools. Krystina's research at RIT this summer with Dr. Zwickl is looking at data from the American Physical Society determining how Physics undergraduates perceive the Physics disciplines. She examines areas such as the social impact, the importance of creativity, and how business and leadership skills are involved. The data is a result of interviews with freshman through seniors in the Physics major focusing on problem solving skills. She is passionate about giving back to her community in a way that helps students understand how Physics relates to their everyday life.