REU Students: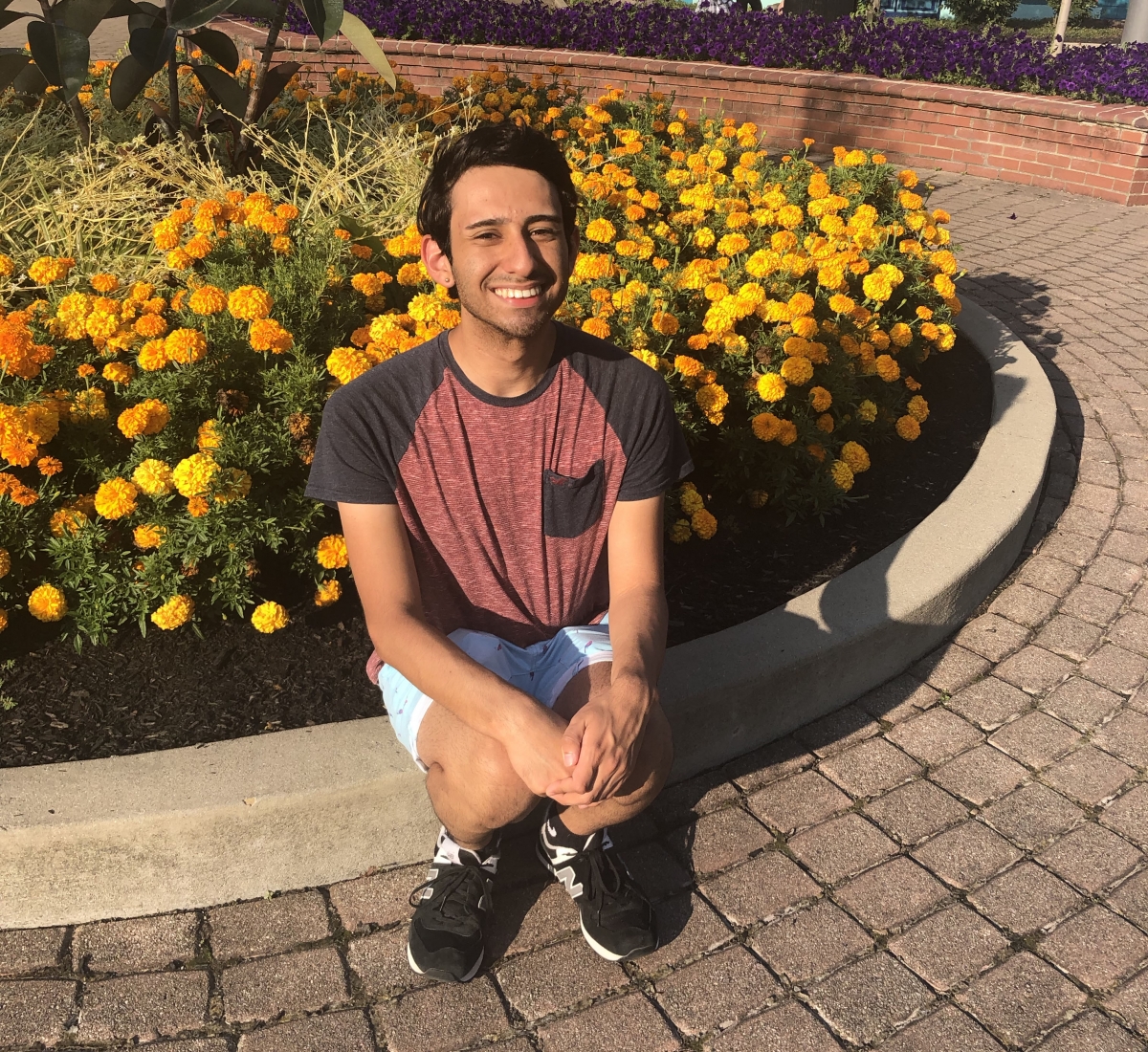 Jesús A. Botello-Esquivel – University of Texas, Austin, TX
Jesús Botello, a rising 4th year student, attends the University of Texas located in Austin, Texas. Jesús' parents are from Michoacan, Mexico and immigrated to Georgia, where he was born, and relocated to Houston when Jesús was young. With two Spanish speaking parents, Jesús is fluent in Spanish—primarily speaking Spanish while at home. He and his siblings were the first in the family to go to college. His siblings are psychology and music education majors, and he feels he rounds out the disciplines focusing on the sciences – specifically physics.
                                                                                   
Jesús' high school teachers encouraged him to go into the sciences, beginning when he took chemistry, but his interest in physics came to the forefront. During his senior year in high school he took calculus and saw the connection between math and physics, which led to a goal of studying experimental physics to ultimately help his community in any way possible. He would like to pursue a teaching career and convey his passion to others.
 
Working with Dr. Ben Zwickl during the REU summer research program, Jesú​s is, along with another REU, Molly Griston, interviewing theoretical physicists from different universities to understand their skill levels and cognitive processes in relation to how they perceive themselves. In the eyes of a physicist, one might say that "this is why I do it, how I do it," etc. and in the eyes of a student one would ask what it means to be a physicist. Theoretical physicists, in comparison with computational or experimental physicists extends the research beyond what is done in the lab.
 
Jesús plans to teach after graduation, as along with a BS in Physics he will have a high school teaching certificate through the University of Texas UTeach program. He is considering going on to graduate school for education research as he has grown fond of the pedagogical aspect of teaching.​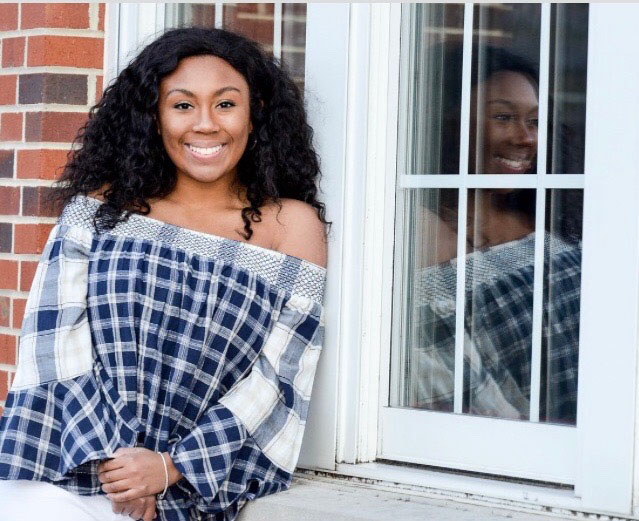 Ryleigh Fleming - University of Alabama, Birmingham, AL
Ryleigh attends the University of Alabama as a third-year biology major with a minor in chemistry. Growing up, her grandfather was a professor of engineering at the University of Tennessee at Knoxville. Along with being influenced by him, Ryleigh has aunts and cousins who are also engineers. She has always been interested in science, yet for her biology was a better fit, as she knew early she wanted to go to medical school and be the change she wants to see in that field—a black female doctor.  
Ryleigh's mom is Hispanic, and for Ryleigh a perfect opportunity to learn Spanish. She hopes to be able to speak to her Spanish speaking patients some day in their native language, assuring them and creating the most relaxed doctor's visit as possible. She feels it is important to be well-rounded as a physician, acknowledging the patient as a whole, including their culture. She explains she feels culture and communication go hand-in-hand.
Her summer REU research is with mentor, Dr. Kelly Norris Martin. Her research first involves finalizing a paper for the American Journal of Physics about how in physics there has been a focus on writing for lab reports and communicating to the public, yet there has been much less of a focus on every day communication in the workforce. The article makes recommendations on how communication education could be incorporated into the physics curriculum in higher education.
Secondly, Ryleigh is working with data from previous interviews with STEM field employers from four distinct career areas in the United States (health care, petroleum engineering, advanced manufacturing and information technology. The interview questions inquired about what they value in new employees, how they identify those qualities when hiring,  as well as what kind of training they give new employees. In this data, communication abilities, cultural "fit," socialization into the company, and its relationship to diversity, are common themes that Ryleigh is exploring. 
After graduation Ryleigh plans to attend medical school and wants to be an infectious disease doctor. She understands how poverty and inequalities can be perpetuated by an individual's distinct disadvantage, not having access to good health care.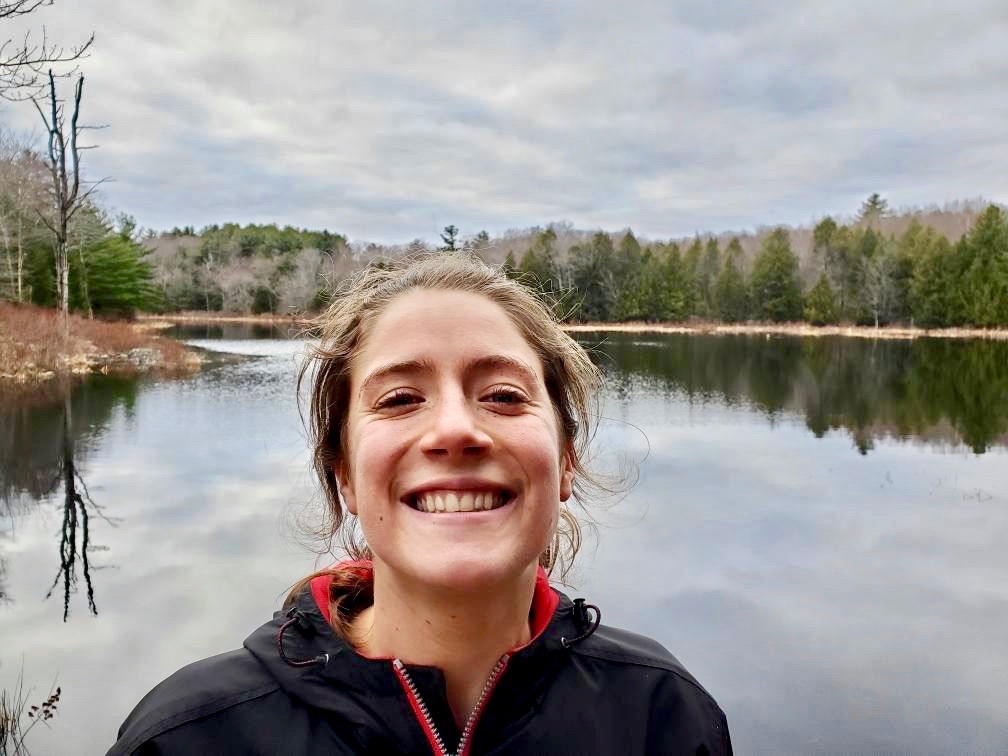 Molly Griston – University of Rochester, Rochester, NY
Molly Griston is from Pleasanton, California. She is attending the University of Rochester as a rising third-year student with a major in physics. Molly remembers as a kid her love for math. Instead of reading books in bed with her mom at night, she asked her mom to talk about math. They would talk math each night and there she received her introduction to how math is involved in so much of her daily life and world around her. Her interest in physics grew from realizing she could do a lot of math with applications in life.
 
Molly is working this summer with Dr. Ben Zwickl. The first part of the research will gather interviews from approximately 10 faculty members who conduct research in varying subfields of theoretical physics, as well as some of their postdocs and graduate students. The interviews will be analyzed to understand how theoretical physicists make decisions, how they use math, and their various cognitive processes. Their expert processes will be compared with what undergraduates are learning in the classroom in order to make theoretical physics more accessible and less thought of as requiring "genius."
 
Molly's future plans involve many considerations. However, the frontrunner is to earn a PhD in physics and work in physics education research.
 
Her REU virtual experience has still allowed her to get to know others and discuss research while bonding over social activities via Zoom such as sharing favorite food recipes or having a pet show and tell.

Daisy Haas - Chapman Universary, Orange, CA
Daisy is a rising senior, majoring in chemistry at Chapman University. Both of her parents are teachers (kindergarten and sixth grade), so she says she has grown up surrounded by the love of fostering education and instilling the importance of academia. In high school she fell in love with chemistry and now in college her interest in STEM education has grown. She has worked in a cancer research center, something she became interested in, as her father is a cancer survivor. Although she loved the research, she missed the social aspect on human interaction. Given that, one of her professors helped her find an education research program and she became part of the RIT REU program this summer.
Working with Tina Goudreau as a faculty STEM education research mentor, Daisy is studying the results of a re-designed lab, which Goudreau has designed to increase engagement between students with each other and students with their instructor. Utilizing the Meaningful Learning in the Laboratory Instrument (MLLI), Daisy is looking at survey results from 600 valid data points dating back to 2016 given to students in their first semester of organic chemistry from various universities before and after delivery of this new lab style to assess the benefits.
She says she has learned much from working with Dr. Goudreau, who demonstrates her commitment to caring about how her students learn. Goudreau's lab workbook provides inquiry-learning exercises that replace traditional pre-lab instructor lectures. The method encourages problem solving with peers, and  "stop signs" throughout the workbook signaling when to engage with their instructor before going forward. This is an alternative to a lab delivery utilizing  solely the experimental procedure.
Upon graduating, Daisy would love to be a college chemistry professor, own her own business providing professional development for K-12 teachers, specifically in STEM education. She wants to give teachers a resource to help improve their students' confidence and critical thinking skills.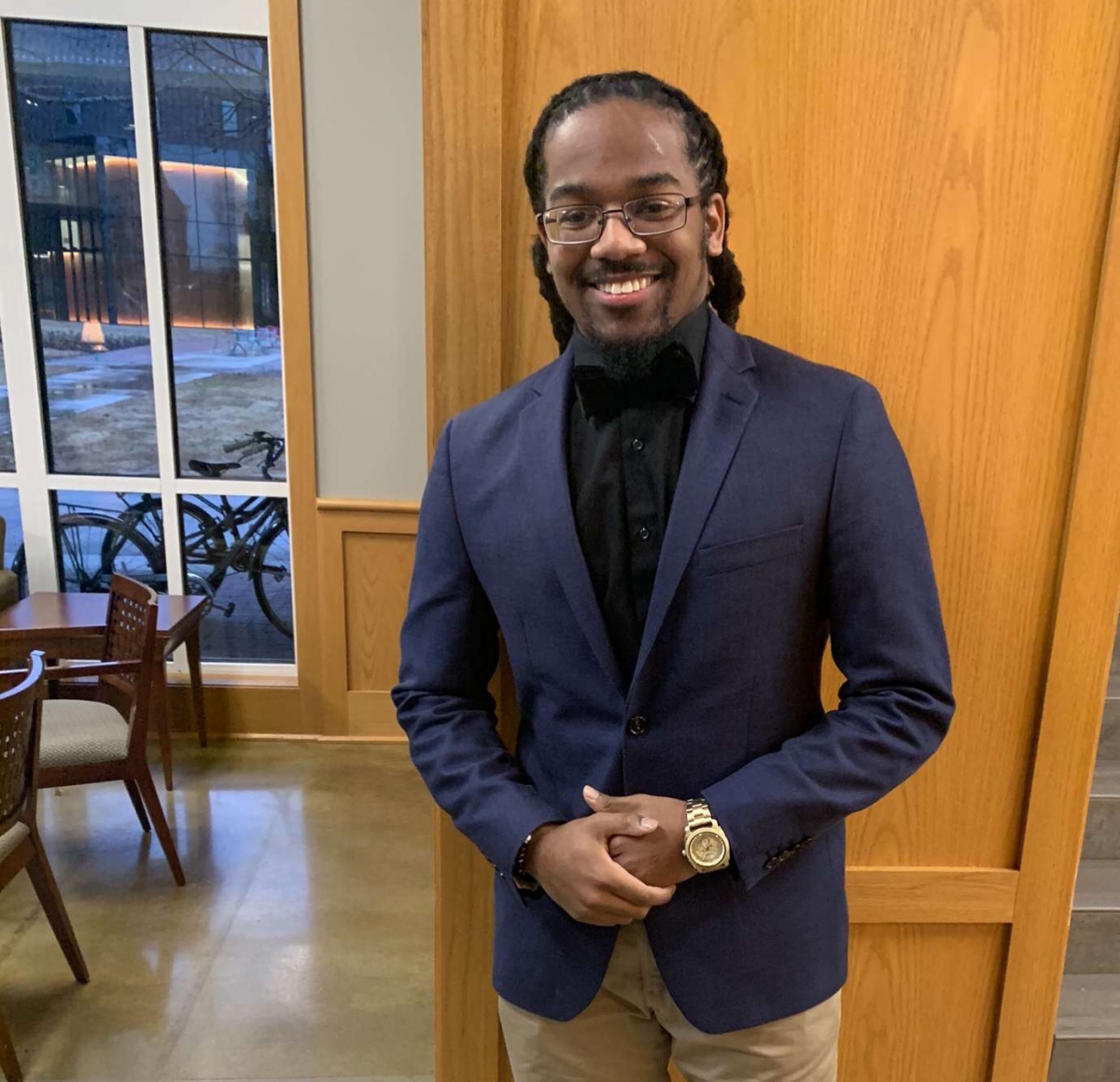 Deondre Henry - Hendrix College, Conway, AK
Deondre is a rising junior from Blytheville, Arkansas. He currently lives in Jonesboro, Arkansas with his mom. His love for science led to a NSF S-STEM scholarship at Hendrix College, where he is majoring in Biology.  
Deondre says he didn't see himself doing research during his undergraduate years, yet his academic advisor encouraged him to look into it for the experience. He said he is glad he found the RIT REU program. He is interested in teaching and is grateful for this research education program as he is gaining insight and alternate opportunities to assure he makes good future choices. He also hopes to share these pathways with his students if his career post-college is as an educator.
Working this summer with Dr. Scott Franklin as his mentor, Deondre is interviewing undergrads about their personal identity (how they identify themselves in race, gender, etc.), the community culture where they are doing their research, and how those play into their research experience. The students interviewed are undergraduates from RIT and other colleges or universities. The recruitment process was done by Dr. Franklin by reaching out to professors and researchers in the STEM field asking for suggested students to take part in this. A letter to the participants then follows describing the project and their involvement.  
Once the interviews have taken place, and the data has been collected, the data will go through a coding process pulling out commonalities and themes. 
Deondre says although the virtual aspect presents the difficulty of looking at a computer screen all day; all students and faculty have done a great job adapting. He feels the program leaders have especially done a good job of making it a comfortable space which has been easy to adjust to, including the ability to get to know each other and collaborate.
Deondre's future plans include applying to a program in Arkansas to obtain an alternative license to teach at the high school level, which for him will hopefully include coaching football.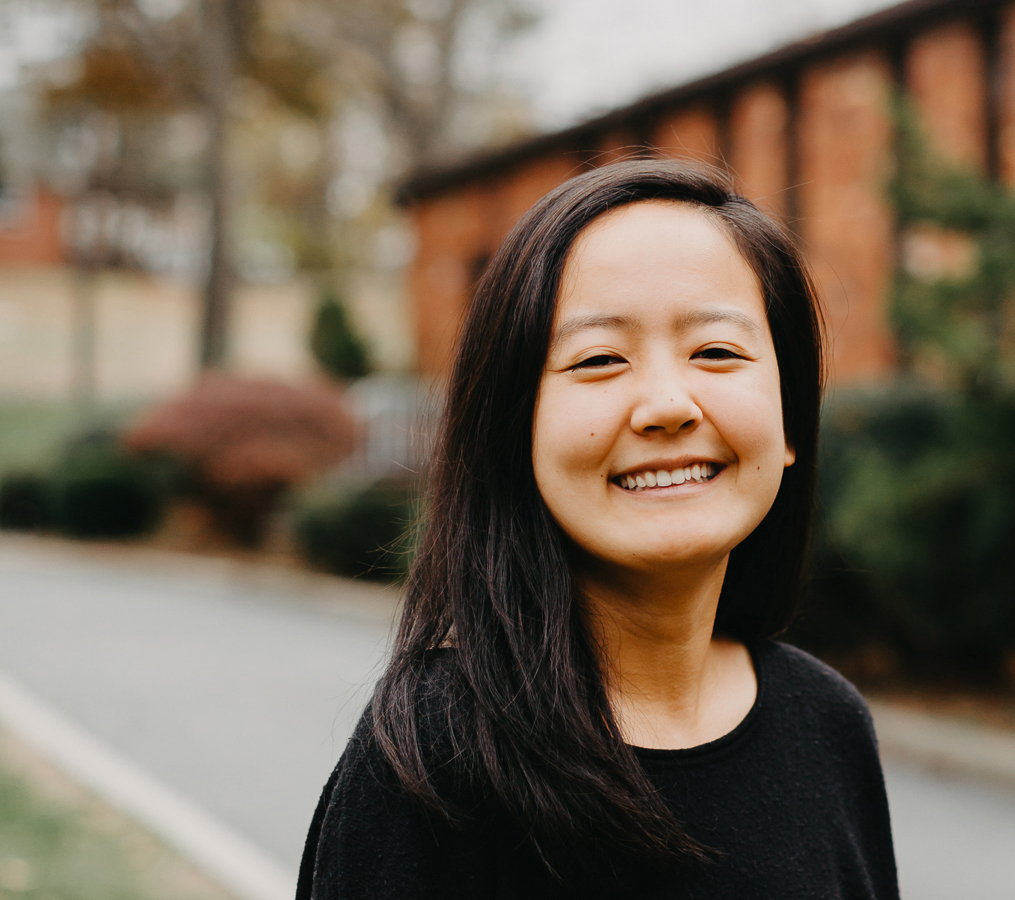 Sophia Jeon - Cornell University, Ithaca, NY
Sophia is a rising senior at Cornell University. She is majoring in physics with a minor in education and Spanish. Born in South Korea, Sophia moved to New Jersey when she was 11 years old. She has always wanted to be a teacher—any subject—as she admired her teachers throughout high school and saw herself teaching someday. During her junior year in high school she developed a passion for physics, as it challenged her to think in ways she never has before. Not only did she have a fondness for the subject, but additionally she grew more interested in the actual learning environment in the classroom and said she was drawn to the "very meta" aspects involving metacognition.
When asked "Why Spanish?", she explained how she had spent a summer in Mexico teaching art to students and used her high school Spanish there, enjoying the connection with others from other countries. She is applying to graduate schools and hopes to continue conducting education research with other passionate researchers.
Sophia is working virtually alongside her mentor, Dr. Scott Franklin, during the RIT summer REU program. Her research is looking at classroom interactions through video analysis. The videos were provided by Dr. Franklin's associate from Kansas State University, Dr. Eleanor Sayre, and Sophia has enjoyed working with others from across the country, discussing various research experiences. Additionally, non-REU upper-class RIT students are working with Dr. Franklin and Sophia, which has enriched the program for her.
By watching videos and analyzing undergrad students in the classroom setting, Sophia is observing how they interact with each other and navigate their roles. She is expanding the understanding of those traditional roles (i.e. data collector) by looking at how students position themselves with others, observing how they problem-solve together, and assessing if it is done in an equitable role negotiation manner. Closely observing body language, tone, discourse and whether they stick to structure or innovate outside of the structure provided is key. Going beyond the task-oriented role provides a more holistic picture of underlying negotiations of the roles.
Sophia is enthusiastic about education research, as it also aligns with her interest in social psychology. She commented that one day, she aspires to write a book on her research that everyone, not only scientists, could comprehend and learn from.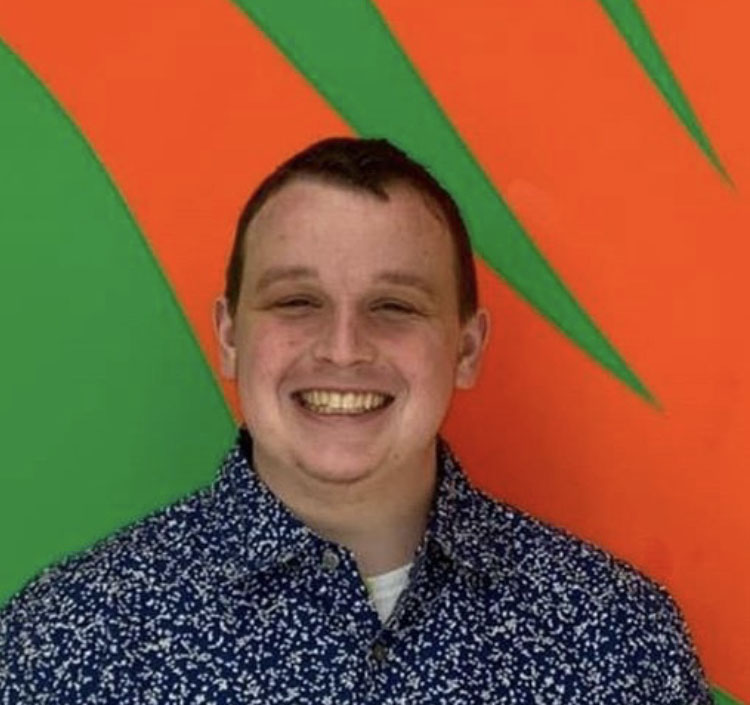 Aidan Link - University of Arkansas, Fayetteville, AR
Hailing from Kansas City, Missouri, Aidan is a senior Chemistry major and Biology minor at the University of Arkansas. Since none of his parents or grandparents attended college, Aidan and his sister are first-generation college students. Aidan developed his love and talent for science in high school, where he graduated as the class salutatorian. Upon leaving high school he realized he wanted to be in the pre-med program and was also interested in teaching, so he entered a Secondary Education Certificate Program for STEM majors at his university.
His RIT summer education research project aims to understand mental models of biology experts and biology students.  Through semi-structured interviews Aidan asks his research participants to describe and draw various concepts and process in molecular biology and genetics.  Through the analysis of expert and student-generated drawings he is uncovering important findings about how experts and novices communicate their ideas.   Through this work Aidan is also helping to refine and test out a new framework for thinking about and teaching concepts related to DNA. He is very interested in how experts in the field (professors) represent materials to students, often using long, complex analogies, whereas students take an entirely different approach. Aidan is collaborating with one of last year's REU students on a virtual poster to be presented at the Society for the Advancement of Biology Education Research in July 2020.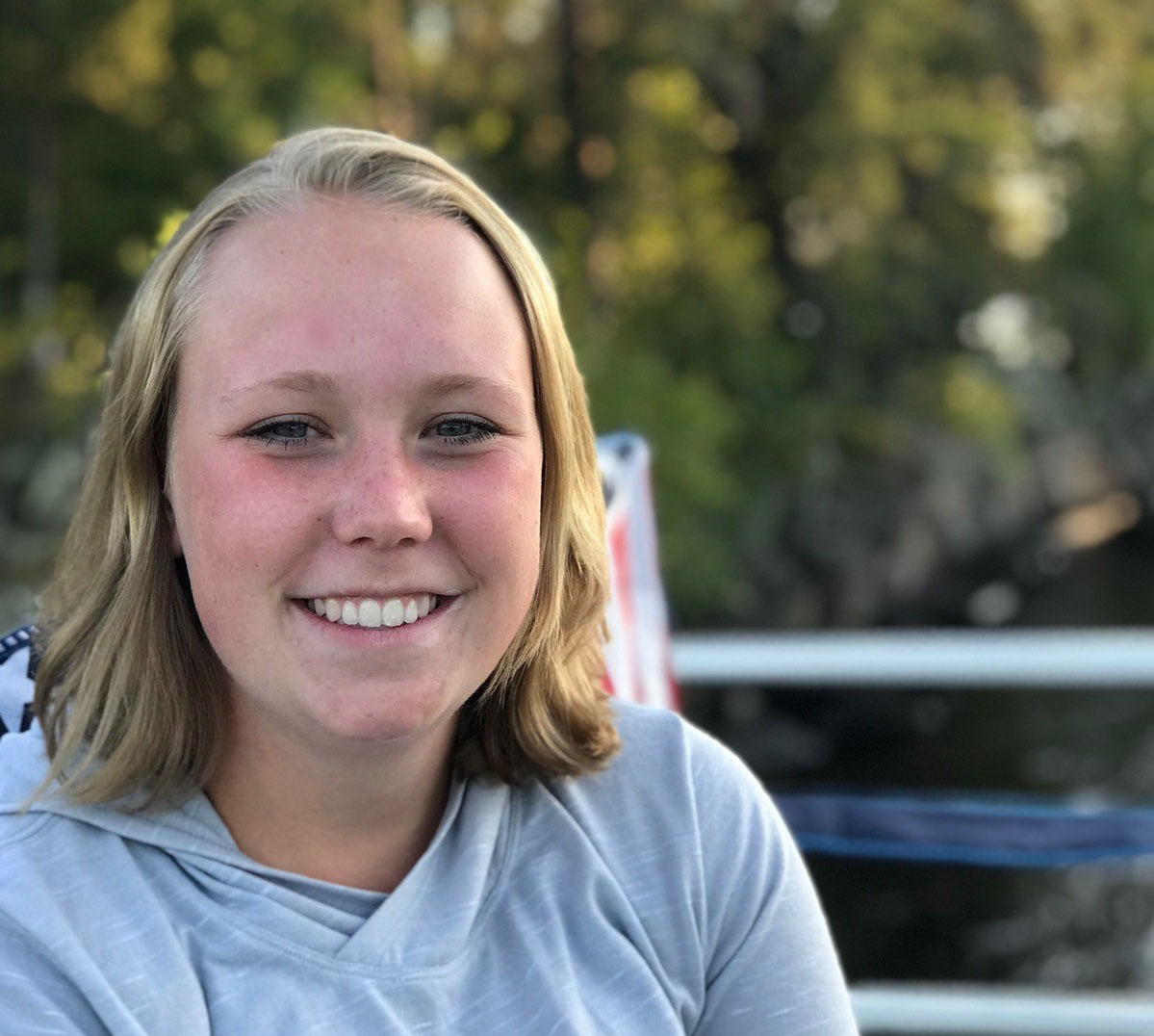 Anna Miller - College of St. Benedicts, St. Joseph, MN
From Pine City, Minnesota, Anna is a rising fourth-year student co-majoring in Biology and Secondary Education. She attends the College of St. Benedict in St. Joseph, Minnesota. Inspired by her dad who was a science teacher and her high school science courses, Anna knew she wanted to pursue a career in science education. Her high school biology and life sciences classes were among her favorites. She liked to explore the outdoors which led to a strong interest in the sciences, realizing the broad range of opportunities career-wise the sciences afforded her. Anna ultimately plans to teach, yet also has an interest in becoming a chiropractor.

Working with Drs. Dina Newman and Kate Wright, Anna's summer research project focuses on how expert scientists and students interpret images depicting processes of Molecular Biology. Using virtual interviews, she asks research participants to sort images into groups and asks questions about their rationales.  By listening to their explanations and hearing them describe connections between the images, Anna is discovering the differences in how experts and novices think. In the future, this work will be applied to the design of research-based activities to improve learning.

Anna says the virtual program this summer has been difficult in terms of her not being together in person with resources close at hand. Yet it has been a positive experience to learn how to work online with people from all over the country. Meeting for an hour with faculty and/or peers and taking from that input toward her next steps in independent work alone has been a strengthening experience.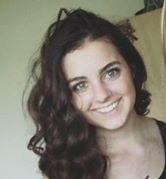 Korinne Mills - Florida Southern College, Lakeland FL
Korinne is from Buffalo, NY. She will be a senior this fall at Florida Southern College, majoring in Biochemistry and Molecular Biology. Korinne became interested in science and medicine through various internships.  Last summer she worked in a lab and realized she liked education research because of the interaction with others. After tutoring several students, she realized she may want to pursue a career in academics, which brought her to look for additional opportunities in the science education field. After meeting a woman who re-designed a medical school curriculum, she also began thinking about pursuing teaching at that level.
This summer, her REU education research is being mentored by Dr. Dina Newman and Dr. Kate Wright, with a focus on assessment of both the understanding and misconceptions in biology education. Knowing that students have a hard time understanding and explaining the connection between DNA and physical traits, she is examining how high school and college textbooks present the information to learners.  For example, Korinne noted that textbook images often show the beginning and end of a complex molecular process but not what happens in between—which could cause confusion or misunderstanding.  Informed by her textbook observations and interview data, she is designing an online survey to better understand how experts and novices conceptualize the important link between gene expression and traits.
Her virtual summer REU experience has been a good one. She is happily surprised that even though they are online, there is community and the ability to receive help with her project from her student peers. People have really been able to contribute to projects during weekly reflections together or group meetings.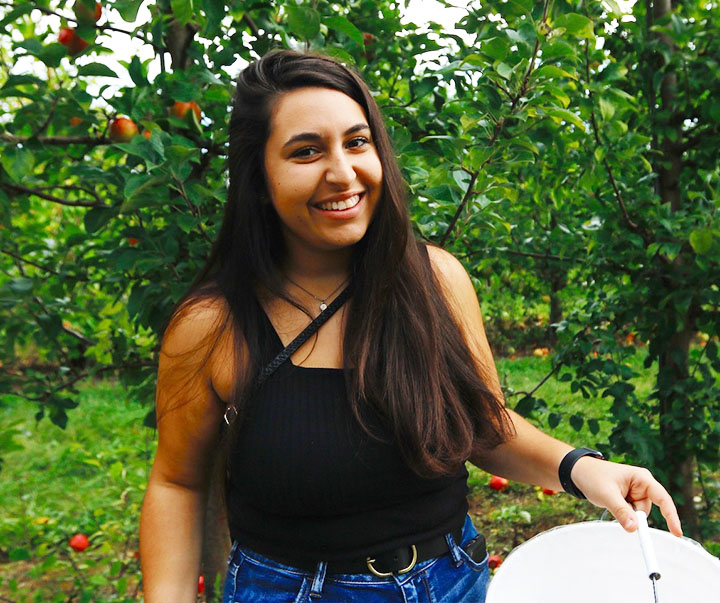 Hannah Spector - Rochester Institute of Technology, Rochester, NY
Hannah, a third-year Biotech and Biomedical Sciences major at the Rochester Institute of Technology, plans to follow in her father's footsteps by going to medical school.   Her original plans to work in a hospital this summer fell through due to the pandemic, but fortunately there was a great opportunity for her in the REU Program.
Hannah had already been working in the MBER lab with Drs. Dina Newman and Kate Wright for nearly two years.  Through the summer REU program she is able to continue to work on her research project investigating student thinking about molecular biology. She is part of a team that designed and tested a novel card-sorting task to compare expert and novice thinking about visual representations. In general, novices focus on surface features of drawings, but with more experience, they try to group cards based on conceptual similarities. Hannah is currently exploring unexpected pairings made by both students and faculty. Her work will be included in a presentation this summer at the Society for the Advancement of Biology Education Research's virtual conference. 
Hannah is enjoying the REU program. She is pleased at the connections made between REU students, allowing for reflective times and bonding, even during this virtual time.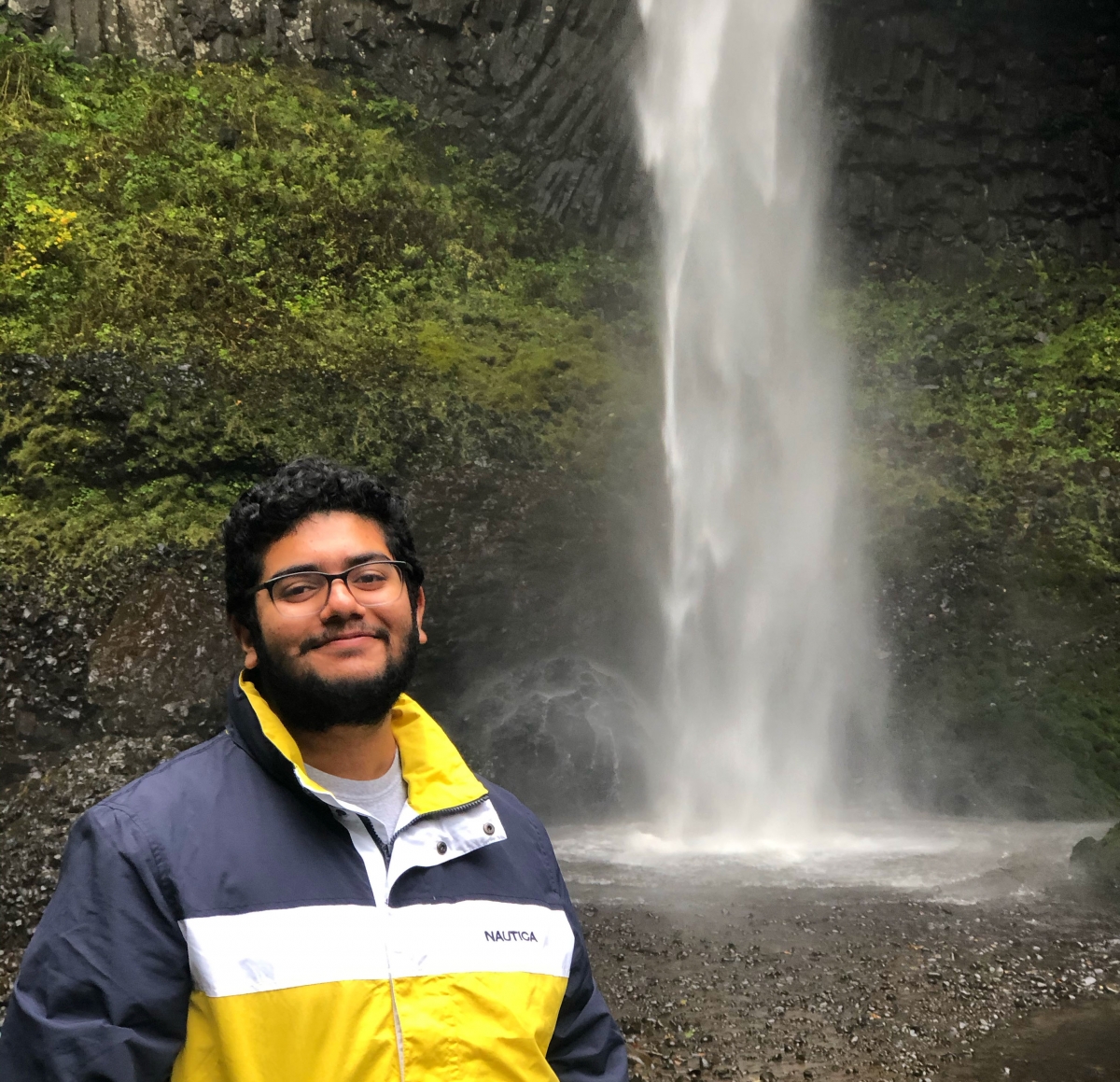 Pujan Thaker - Embry-Riddle Aeronautical University, Daytona Beach, FL
Pujan is a 4th-year student at Embry-Riddle Aeronautical University majoring in mechanical engineering. His interest in engineering started early on while he was in elementary school. There he was introduced to rockets and planes—and he became especially interested in the way they were built to function properly. When it was time to think about college, he was drawn to Embry-Riddle, as it is well known in the aviation and aerospace industry.
Pujan studied abroad in England at the University of Leeds, a public research university, where he was a part of the international student community. When he was researching education REU programs for the summer, he was drawn to the DBER (Discipline-Based Education Research) REU at RIT, as this corresponded with his engineering education research career goals.
Working with Dr. Jennifer Bailey this summer, he is looking at spatial visualization skills by means of scores on pre- and post- Spatial Visualization (SP) tests (Purdue Spatial Visualization Tests: Rotation PSVT:R), commonly given to college freshman. The tests (assessing how one is able to mentally rotate 2D and 3D objects in their mind) were given to students during the years 2015, 2016, 2017, 2018, and 2019 classes, as the official way to assess one's special visualization skills. The SV topics were not introduced into coursework until 2017, so comparisons between the years produce informative data showing that introducing SV coursework early on is key. Comparisons between male and female test results were also tracked.
After graduating Pujan plans to go on to graduate school for engineering education. He hopes to pursue a career in academia as a professor and focus on engineering education research. 
Other Summer Researchers
Pedro Cardona
Micah Campbell
Jonathan Lutzer
Micaela Nelson
Eugene Ham
Paige Daly
Julia Biehler