Nicole Aledo - University of West Alabama
Nicole was proud to share her Cuban background and heritage, and was honored to receive this summer internship. She has a masters in mathematics and wants to influence the lives of others through teaching general science education. She wants to be a mentor to students who feel they may not be college material, and encourage them to both apply and stay enrolled. Her research interests are in looking at open-ended questions, looking at researching ways to utilize them in chemistry in a positive way.  Working with Dr. Scott Franklin on what types of things shape one's identity and whether individuals see themselves as a physics student or professional, she learned the importance of this in terms of retention of physics students. She had felt racism toward Hispanics throughout her life, which kept her, as she put it "in a shell" until 7th grade. She wants to make sure other students don't experience those negative limitations in STEM education.

Ben Archibeque - Kansas State University
An incoming senior, Ben has a double major in physics and psychology. His work with Dr. Scott Franklin is aligned with his interests—focusing on problem solving physical problems. By watching videos of students in IMPRESS doing tree walk-about and estimating how much carbon is stored on RIT's campus int he trees, he was able to glean their views on the nature of science, looking at how people think of science as a way of knowing, and how it guides them toward expert or accurate science concepts. Ben is also a member of PEER, which Rochester started as the IMPRESS Education Research Squad for undergraduates. Working with both Dr. Franklin and Dr. Ely Sayre, Ben the collaborative students meet bi-weekly on research through ZOOM or Skype. This past summer Ben worked on measuring equity of small groups by quantitatively speaking time as a metric and qualitatively by content and effects they have on the group.



Alexandria Cervantes -  California State University Monterray Bay
An incoming junior, Alexandria is a math major witha computer science minor. She wants to be a math educator. Working with Dr. Kelly Martin, she is working on 2 projects: a design project - model to help undergrad math students communicate effective visual communication and analogies of different design principles (for example, editing and going back and checking one's work; repetition, etc.) Once she returns to CA, she will present her research in a fall showcase. Alexandria will publish a paper on the work she has done with Dr. Martin. 

Felicia Davenport - Chicago State University 
Felicia is majoring in Physics, with an option of Biology. Her work with coding schemes looked at different types and usages of arrows. She enjoyed her experience at RIT. Working with Dr. Scott Franklin, she appreciated his approach, as she shared that she had been gently pushed in a different direction in research which shifted her to understanding new concepts.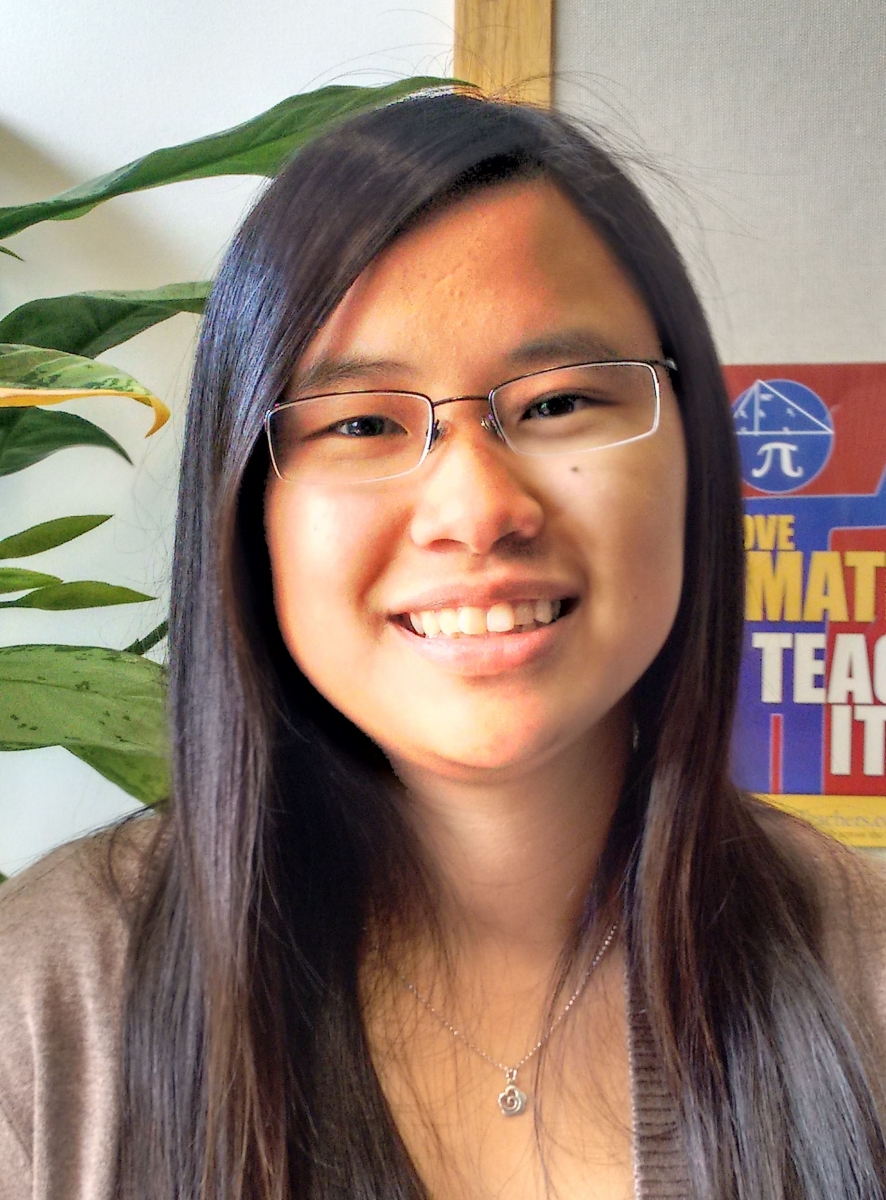 Grace Dy - University of Washington, Seattle
A rising junior, majoring in biology with a minor in education, Grace has done research back at her home institution. Her work has been in helping transition students from their high school sciences into college level and preparing them for doing research—surviving Intro to Biology course seminar and navigating the department. Working this summer with Dr. Kate Wright and Dr. Dina Newman, her research was in the framework of the DN Triangle, obtaining a full understanding of meiosis, and then applying this framework to textbook figures. The research looked at whether students see the textbook figures reflecting all components, including the sides and corners. Part of the research involved speaking with high school teachers to see what knowledge incoming undergrads are obtaining—and which components are missing to see if the two are aligned. This was Grace's first time ont he East coast  and enjoyed experiencing RIT and the social aspects of getting to know the other REUs.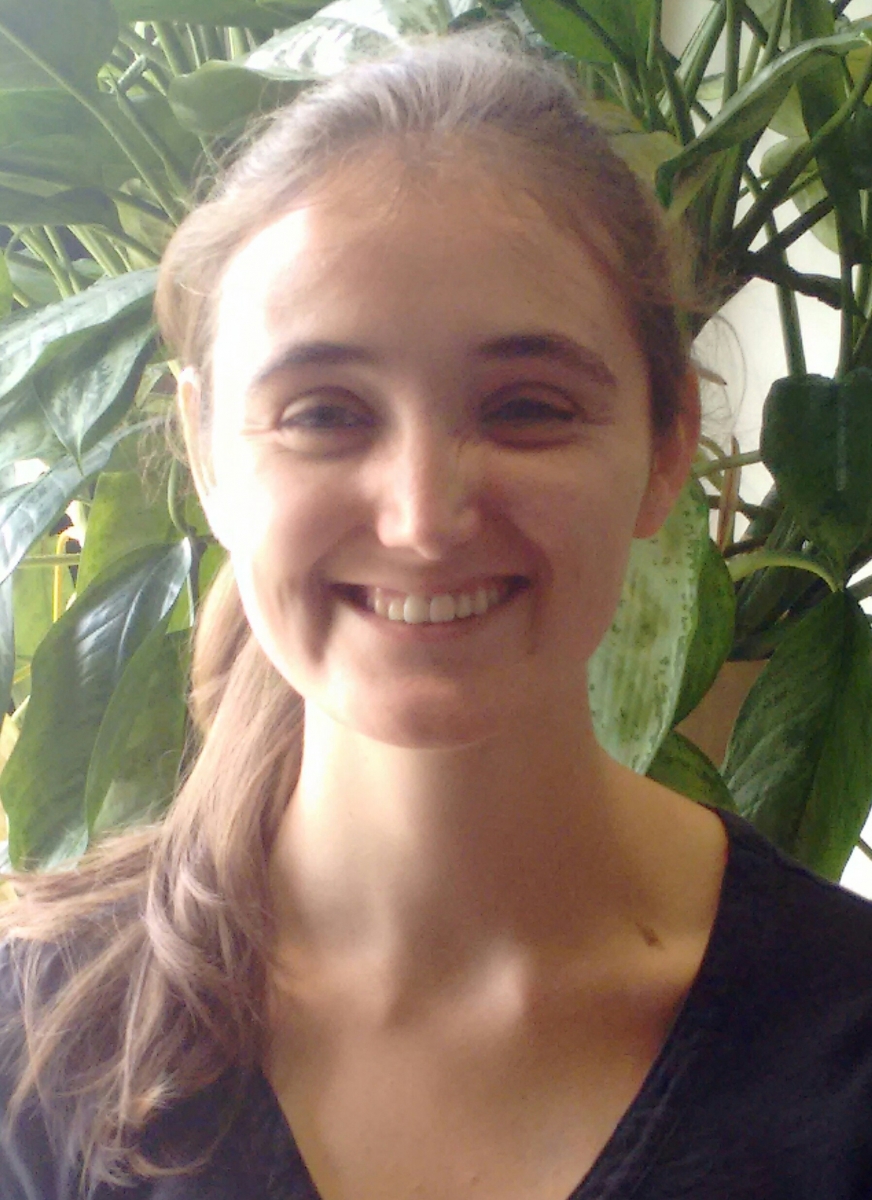 Kaitlyn Elliott - University of Colorado, Denver
Kaitlyn is a rising senior  majoring in biology and interested in teaching higih school. Working with Dr. Kate Wright and Dr. Dina Newman, she was engaged in two projects during this summer. The first was coding data collected the previous semester to look at understanding and misconceptions in conventional common teaching practices. Secondly, Kaitlyn, working with another REU student, looked at how students interpret diagrams. Taking biology and design principles (good images, fonts) to see what how they were interpreted, how they may need to be changed to make them most impactful. She looked at DNA, captions under 150 words, etc. She appreciated developing the coding scheme, getting direction from her mentors, yet not the answers. She strongly feels it is better to have someone teach you how to get to the answer, rather than feeding you the answer. She says she likes asking questions and that will not stop when she leaves RIT. She now has tools to do so effectively.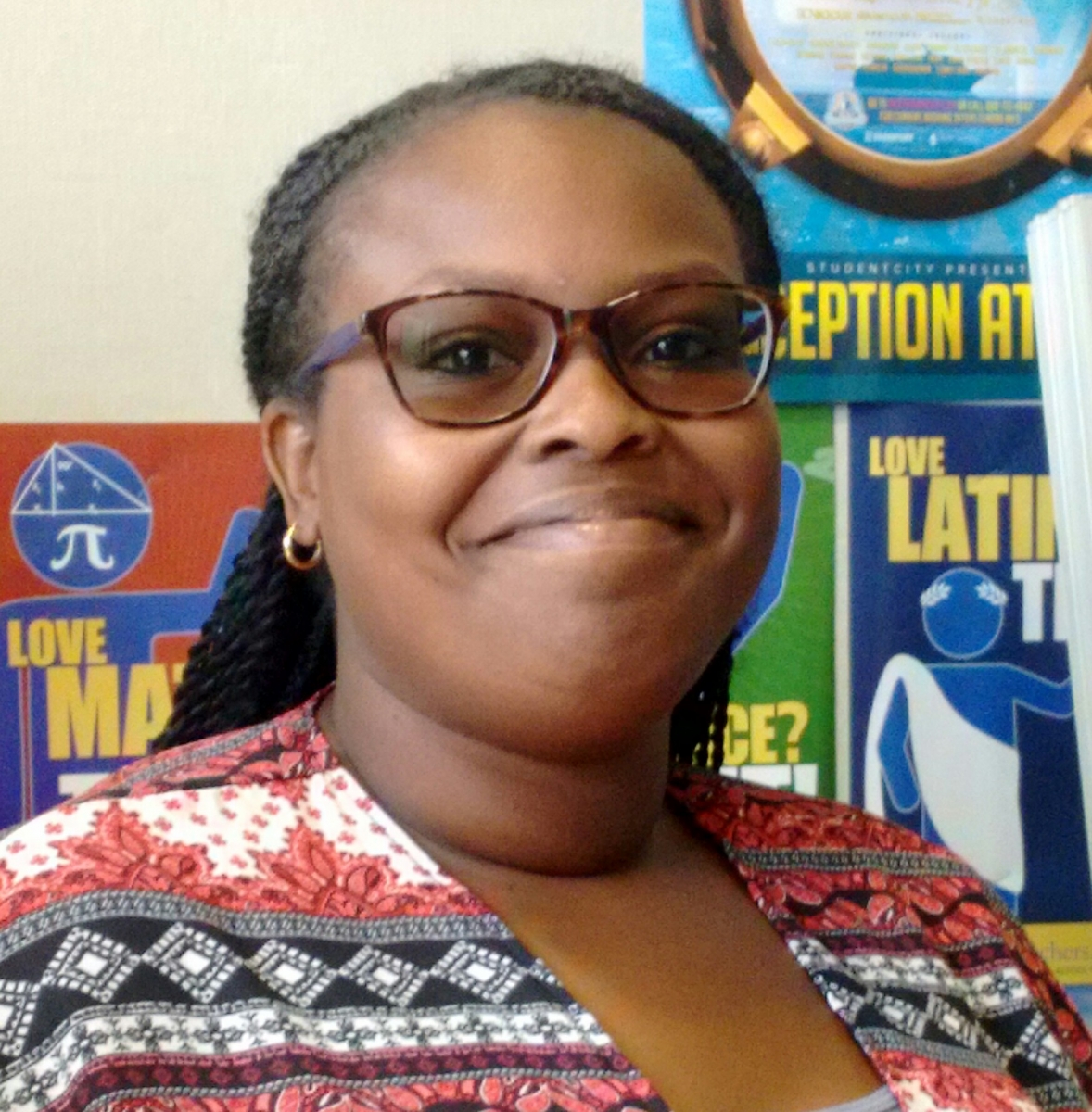 Jessica Hathaway - Elizabeth City State University
An incoming senior, Jessica is majoring in Mathematics. Her RIT research work with Dr. Benjamin Zwickl as her mentor, was working with perceptions and attitudes of individuals working in the optics field. She looked at how they interpret the use of m ath in their job, and whether they find it easy or difficult, useful or not. This was her first time flying, and she says it was well worth it, as the RIT REU experience has been great.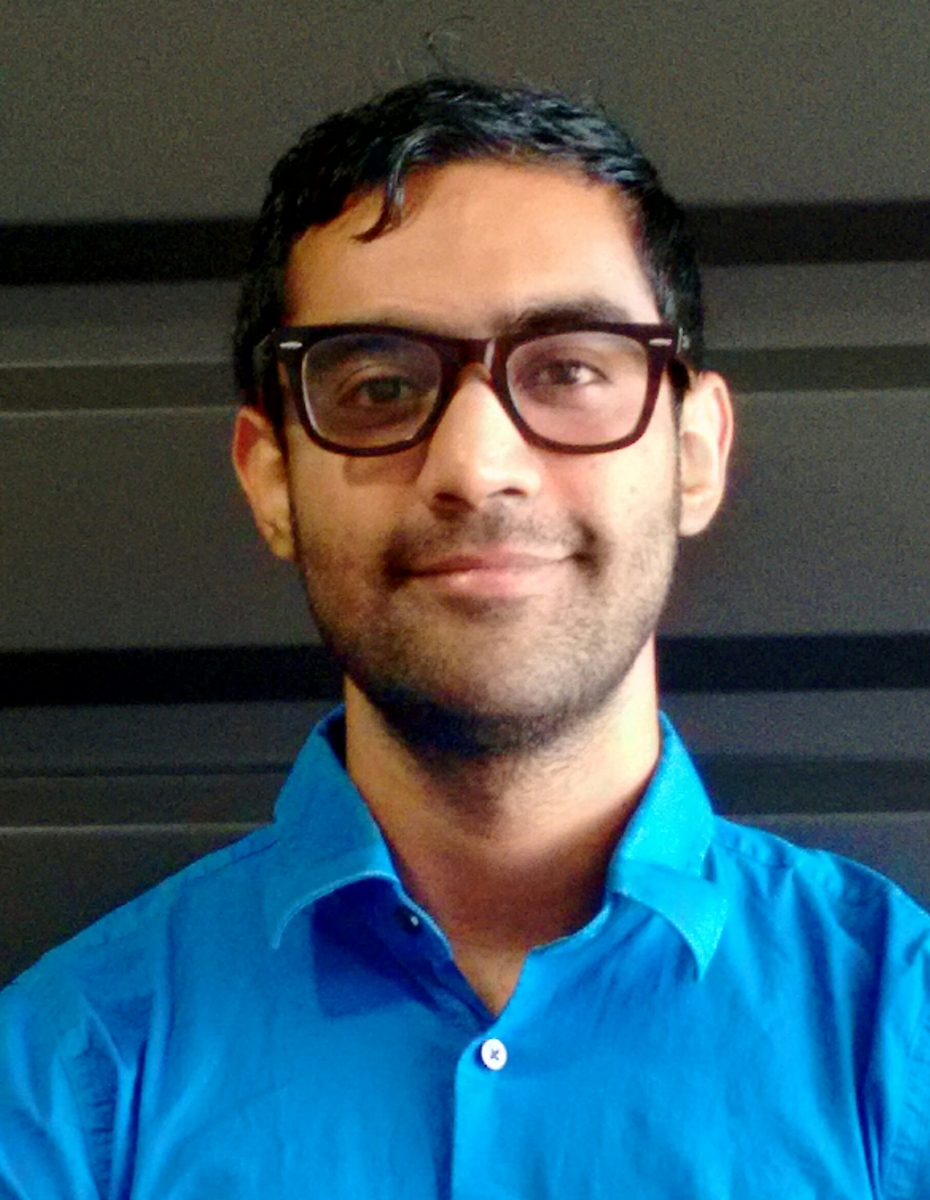 Muhammad Jan - University of Alabama
Having spent half of his life in Pakistan, and the other half in the United States, he is focused on understanding people, the way they think, learn and interpret. Working with both Dr. Dina Newman and Dr. Kate Wright, Muhammad worked on the DNA triangle, looking to see if there are missing representations in each corner of the textbook meiosis images. He shared that he learned so much while at RIT and loved spending time in Global Vilage. In his senior year he is majoring in Biomedical Sciences with a secondary degree in Education.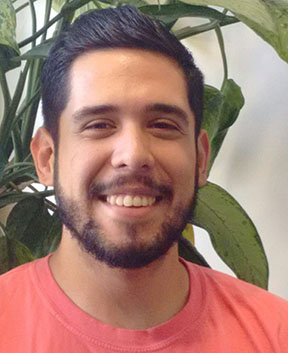 Danny Mendoza - University of Alabama at Birmingham
An incoming senior, Danny is a biology major with four minors: chemistry, Spanish, international studies, and STEM education. He will have a Class B high school teaching certification. As a first generation American and first generation college student, he is interested in becoming a high school science teacher. At home he did preventitive cancer research and psychology research with social skills intervention for autistic high school kids. He commented that we all have alot to learn from them. Working this summer with Dr. Kate Wright and Dr. Dina Newman, his focus was on molecular biology research with a concentration on the use of arrows in diagrams and whether there was clarity. Color schemes, stylistic arrow depictions, font combinations, captions and encorporated design principles affect the ease or complexity of understanding.  Danny thoroughly enjoyed his fist REU experience at RIT and loved the Red Barn climbing!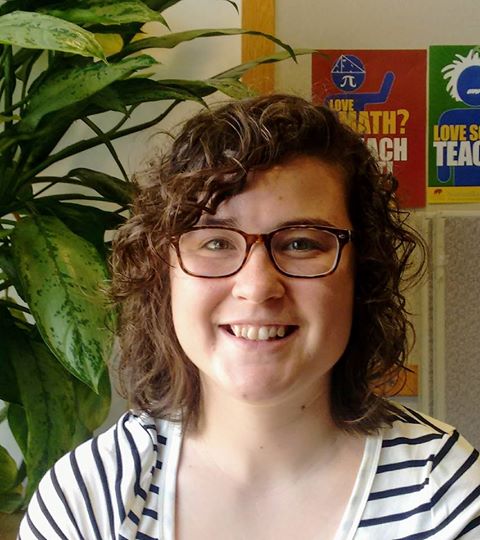 Abby Rocha - Western Illinois University
Majoring in Mathematics/Secondary Education, Abby is a rising senior. She is interested in STEM education, DBER research, math education and student learning, attititudes adn perceptions toward K-12 or higher ed. Working with Dr. Ben Zwickl, and postdoctoral researcher Dr. Anne Leak, her focus was on informing educators as to how well we are preparing students for the workforce. She felt the research she was doing would be helpful to share, as up until this summer she had only been aware of quantitative research and not qualitative research. Aside from the research this summer, she pointed out that the REU program has been tremendous at exposing them to professional development, pathways and future careers. This summer experience has interested her in obtaining a doctorate degree.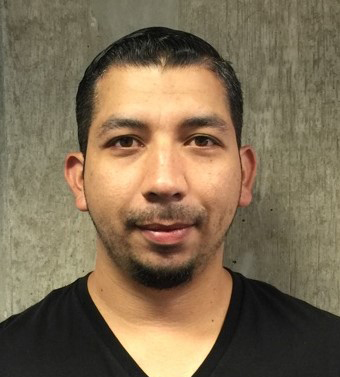 Fidel Amezcua - Chicago State University 
Fidel worked with mentor, Dr. Christina Goudreau Collison (Chemistry) while an REU at RIT. The work involved reinventing organic chemistry lab instruction by developint a new delivery method for labs to enhance student engagement and more effectively inform the instructors on student cognitive progress. Data is currently being collected at several institutions with varying characteristics (large/small, public/private, 2-year/4-year) in order to evaluate efficacy and transferability. Dr. Goudreau Collison and team are investigating how students learn from these reformed REActivities.