News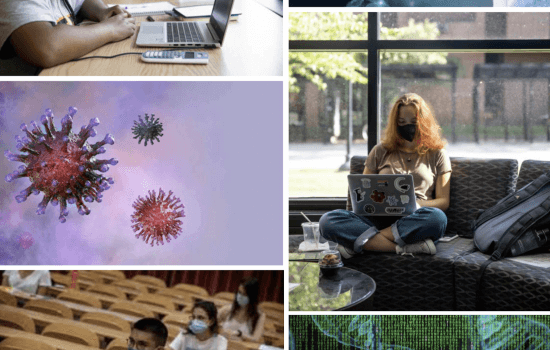 Dina Newman Helps Establish Undergrad Genetics Education Network (UGEN)
Dr. Dina Newman helped establish a new group, the Undergraduate Genetics Education Network (UGEN), which held its first virtual workshop on January 7th, 2021. Dr. Newman and co-chair Rivka Glaser (Stevenson University) gathered together geneticists and education specialists from across the U.S. to organize this event aimed at faculty who teach genetics to undergraduates. More than 600 educators registered for the event, with over 200 biology educators attending the first session of the virtual workshop. The workshop included a keynote talk about the future of race in genetics by Vence Bonham of NHGRI, several interactive sessions demonstrating activities that participants could bring back to their classrooms.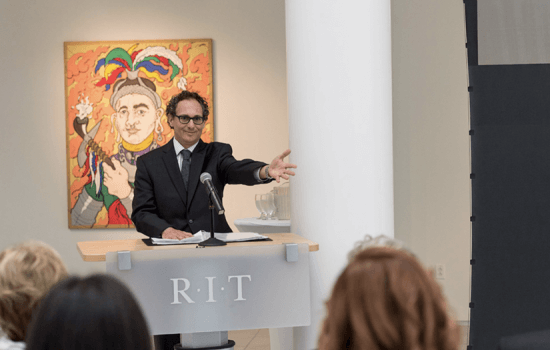 RIT Professor Scott Franklin Named American Physical Society Fellow
Rochester Institute of Technology Professor Scott Franklin has been elected a fellow of the American Physical Society (APS). Franklin, a professor in the School of Physics and Astronomy and director of RIT's Center for Advancing STEM Teaching, Learning and Education (CASTLE), was elected upon the recommendation of the APS Forum on Education (FEd). In the society's citation, he was praised "For decades of work to support emerging and diverse scholars in physics education research and to foster a vibrant and sustained PER community." The fellowship is a selective and prestigious recognition by peers for outstanding contributions to physics.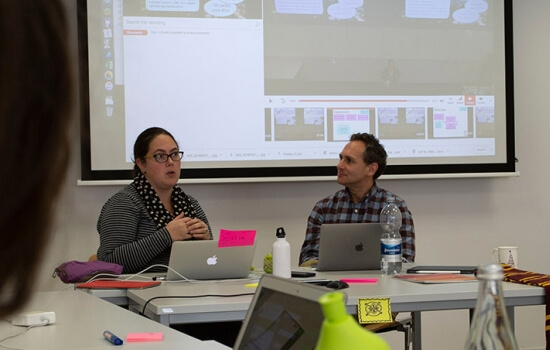 Professor Scott Franklin Principal Investigator of Grant to Train Emerging STEM Education Researchers
The National Science Foundation awarded Rochester Institute of Technology's College of Science a three-year, $587,000 Building Capacity in STEM Education Research grant. The grant is part of a $1 million collaborative project that aims to extend the impact of the Professional development for Emerging Education Researchers (PEER) field school model to hundreds of emerging education researchers. The grant will help expand PEER field school model across the country.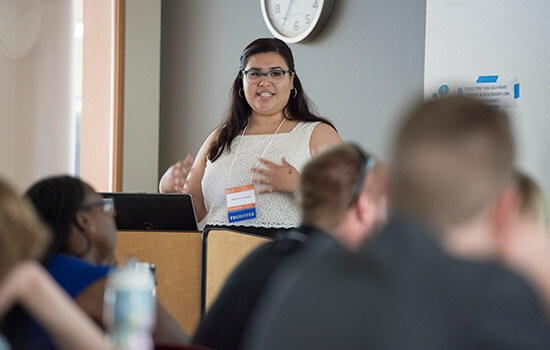 Alexandrea Cervantes Presented at Undergraduate Research Symposium
Undergraduate, Alexandria Cervantes, held in-depth interviews with managers and new hires from local photonics and optics companies. She presented her findings at this past summer's Undergraduate Research Symposium.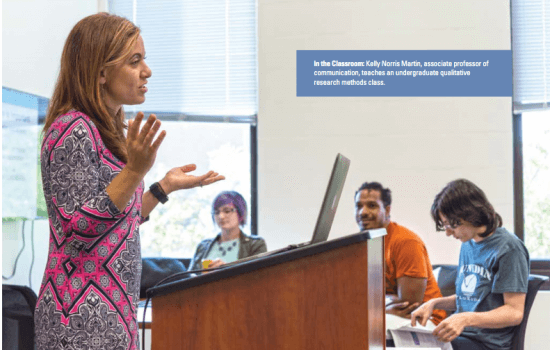 Research Helps Prepare Students for Jobs in Optics and Photonics
RIT Colege of Science faculty have been conducting research that will produce findings to help prepare students for entry-level jobs in optics and photonics in the Rochester region.  CASTLE faculty members Kelly Norris Martin, Benjamin Zwicl and  Post Doctoral Researcher Anne Emerson Leak are helping identify what changes are needed in the classroom by applying their research.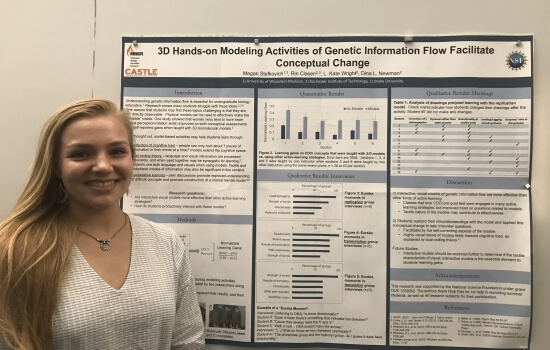 Paper Presented by CASTLE Professor Dina Newman and 2016 REU Student, Megan Stefkovich
Title: 3-D Physical Model-based Activities Benefit Student Learning in Multiple Ways
Stefkovich M, Clasen C, Wright LK, Newman DL (July, 2017).
7th Annual Meeting of the Society for the Advancement of Biology Education Research (SABER), Minneapolis, MN.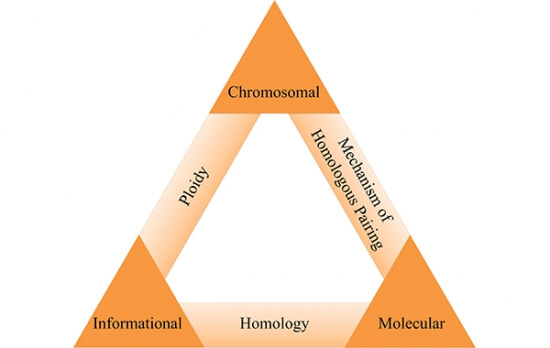 CASTLE Members L. Kate Wright and Dina L. Newman Publish Paper on DNA Triangle
The DNA Triangle and Its Application to Learning Meiosis
L. Kate Wright†, Christina M. Catavero‡, and Dina L. Newman
Accepted June 8, 2017 in LSE (CBE—Life Science Education)
Published by The American Society for Cell Biology
Editorial Partner: The Genetics Society of America
Although instruction on meiosis is repeated many times during the undergraduate curriculum, many students show poor comprehension even as upper-level biology majors. We propose that the difficulty lies in the complexity of understanding DNA, which we explain through a new model, the DNA triangle. 
Congratulations College of Science Professors Wright and Newman on publishing this paper.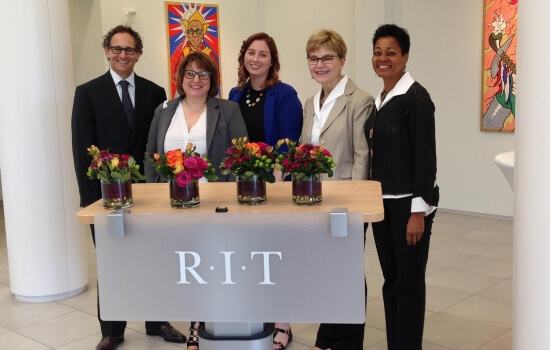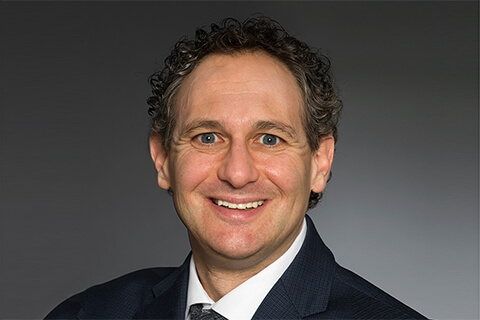 Scott Franklin receives 2017 Isaac L. Jordan Sr. Faculty Pluralism Award
This year the Isaac L. Jordan Sr. Faculty Pluralism Award was received by Dr. Scott Franklin, a faculty member in the College of Science, as a Professor, School of Physics and Astronomy and Director, Center for Advancing STEM Teaching, Learning, and Evaluation (CASTLE at RIT). Dr. Scott has shown a relentless commitment to making RIT more inclusive and proactively known to challenge his colleagues to engage women, underrepresented populations and deaf/hard of hearing individuals in the sciences for over 17 years.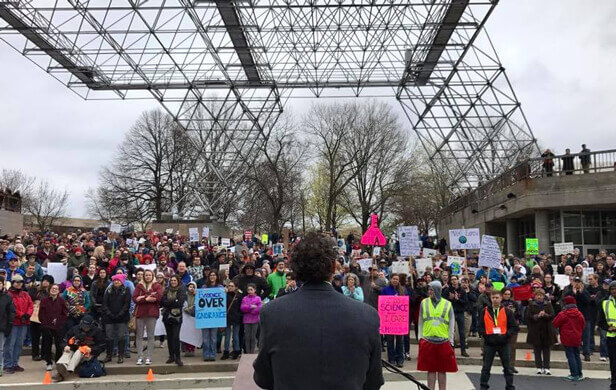 Dr. Scott Franklin Addresses Crowd at Rochester March for Science