Performing arts is center stage in NTID graduate's student life and career
Shaylee Fogelberg will use her professional talent at New York City's IRT Theater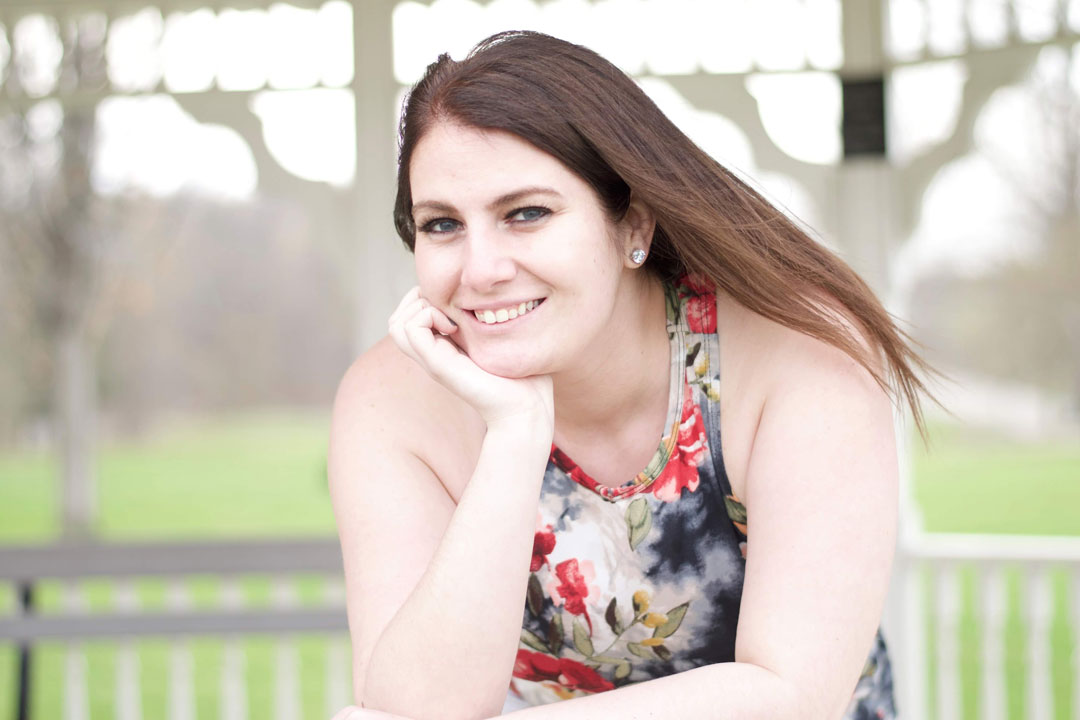 RIT/NTID student Shaylee Fogelberg has always loved being in the spotlight. And she plans to continue to shine at the prestigious IRT Theater in Greenwich Village after she graduates this spring with a degree in design and imaging technology in NTID's visual communications studies program.
From an early age, Fogelberg, who is from Enumclaw, Wa., had a passion for performance, often earning lead roles in childhood theatrical productions. A love for design in her teen years drew her to RIT and NTID, where she has successfully melded her talents.
Fogelberg has been a star in numerous productions on the NTID stage, appearing most recently in Spoon River Anthology and as a member of Dangerous Signs, a Deaf and hearing multicultural performance group that uses American Sign Language, poetry, spoken English, music, dance, mime, storytelling, and humor. In 2016, Fogelberg was selected to audition for America's Got Talent as part of the group.
"My favorite performance, however, was when I had the leading role of Margot in Dial M for Murder," said Fogelberg, former president of RIT's Masquers Drama Club. "I'll never forget that moment. And, it was the last production before we went on spring break and the COVID-19 pandemic hit."
Through it all, Fogelberg says that her performing arts courses have impacted her life in ways she could have never imagined, and that one day, she hopes to perform on Broadway or in a Hollywood movie production.
Until then, Fogelberg will intern with IRT Theater, a grassroots laboratory for independent theater and performance in New York City, where she will further develop its social media platforms, photograph productions, and use her graphic arts training to create posters and programs.
"I have loved working with both deaf and hearing actors on and off the stage," she said. "I encourage more deaf people to get involved in the performing arts. The experience has been invaluable for me and has prepared me for a great future in the performing arts."
Luane Davis Haggerty, principal lecturer in NTID's Performing Arts department, has been Fogelberg's supervisor and mentor throughout her time on campus.
"Shaylee has refined and developed so many of her skills through her involvement here at RIT," said Davis Haggerty. "As president of NTID's Masquers Drama Club, her leadership and organizational skills grew and glowed. As a performer with Dangerous Signs and one of the members invited to audition for America's Got Talent, her confidence and presence developed. And, in leading roles in many NTID productions, she was a role model and leader of any ensemble setting. I am sure these skills will find her at home in any industry. If she enters theater, she would be prepared to find a spotlight in administration, promotion, backstage, or center stage."
Topics