Applications open for RIT program to help diverse prospective faculty kick-start career searches
RIT's Future Faculty Career Exploration Program celebrates its 20th year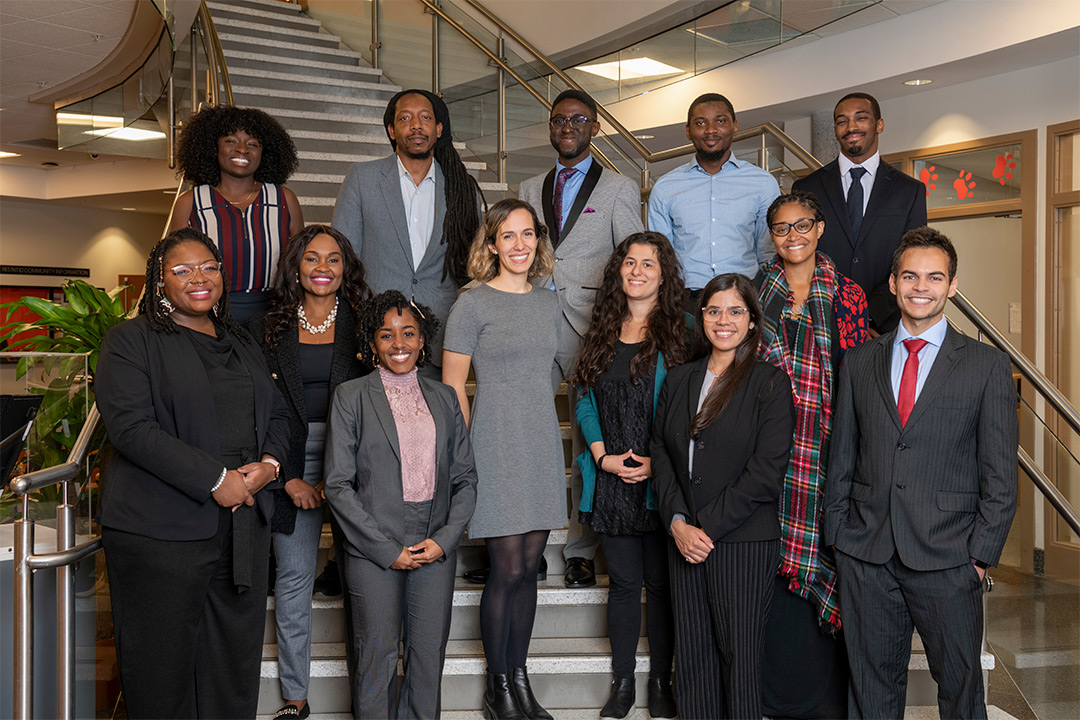 Historically underrepresented scholars and artists of color from across the U.S. are invited to apply for a long-running program at Rochester Institute of Technology designed to help them successfully navigate their career search process. Applications are now being accepted for RIT's Future Faculty Career Exploration Program, which will welcome its 20th cohort Sept. 27-30, 2023.
The program focuses on recruiting prospective candidates nearing the completion of the highest academic degree in their field, as well as junior faculty and those on post-doctoral assignments. Participants get a "behind-the-scenes" glimpse into life as an RIT faculty member and an opportunity to engage with RIT's diverse administration, faculty, and students while on campus. It also offers additional opportunities to enhance interview skills, practice job-talk presentations, and explore the research, teaching, and service expectations of RIT faculty members.
The competitive, nationwide search welcomes scholars from all disciplines offered at RIT. Applicants are encouraged to explore RIT's colleges and departments to see how their research or artistic endeavors best align with RIT's vision. RIT will cover transportation, lodging, and meals for the duration of the program for all prospective faculty chosen to participate. Applications are due Feb. 28.
"Our program's longevity is a testament to RIT's commitment to inclusive excellence and bringing the best talent America has to offer to campus," said Lorraine Stinebiser, director of faculty diversity and recruitment. "This program provides prospective faculty more than just an opportunity to get to know RIT. It gives them career development skills and fosters connections that will serve them well throughout their careers whether they land at RIT or another institution."
To date, the program has welcomed nearly 400 participants since its inception in 2003, and RIT has hired dozens of program participants to faculty positions.
To learn more about the Future Faculty Career Exploration Program, go to RIT's Office of Faculty Diversity and Recruitment website.