Women at RIT
RIT is advancing the remarkable talents of women who call RIT home.
At the intersection of technology, art, and design, RIT women gain the knowledge, skills, and experience to pursue extraordinary careers in our technologically-driven world.
Women succeed in our community thanks to the support of friends, faculty, and mentors. You could say we have just the kind of inspiring environment for women to thrive and we're adding to it every day.
Advancing the Remarkable Talents of RIT Women
The RIT community values the innovation that emerges from combined voices at the intersection of technology, the arts, and design. When everyone is heard, we create innovations made for the world. That's why we provide access to opportunities that set RIT Women apart from the competition.
Women in Leadership
You can't influence change without a seat at the table. At RIT, five of our nine deans are women, and women serve in prominent leadership roles throughout the university. These extraordinary women mentor, guide, and continue building the foundation for your success.
Sandra Johnson, Ed.D.

 

Senior Vice President
Student Affairs

---

"At RIT, you will become part of large community of doers, who work together for the greater good. You will build relationships and solve problems collaboratively and with a greater sense of empathy and social justice. Exactly what is needed in the world today."

Jacqueline Mozrall, Ph.D.

 

Dean
Saunders College of Business

---

"Women thrive in the classroom and in extracurricular activities. From athletics to music to student government to service learning to discipline-specific clubs, the opportunities are endless. It's easy to find your niche, because RIT presents such a rich and diverse community of people and activities. You can find your place here."

Sophia Maggelakis, Ph.D.

 

Dean
College of Science

---

"One misconception about RIT is that it's just an engineering school and there are limited activities. In reality, the RIT fabric is very diverse. RIT women students participate in and lead all kinds of activities, from hundreds of student clubs, undergraduate and graduate research, and study abroad to working in our research centers and participating in the arts."

Anna Westerstahl Stenport, Ph.D.

 

Dean
College of Liberal Arts

---

"This environment provides an opportunity to truly make a difference. The technology-focused emphasis in combination with creativity, innovation, leadership, and social and community impact is palpable. RIT provides students with an exceptional education for lifelong professional and personal success and for leading lives of purpose and impact."
Previous
Next

RIT is a university with a community that supports you while you dream big. Our campus is your home away from home, and home is filled with friends that will become your family.
Get Involved
With over 300 student organizations and clubs, there are endless opportunities to get connected at RIT. Through inclusive programs, services, and unique opportunities, you have the chance to get involved on campus and in the Rochester community.
Get Connected
At RIT, success begins in the classroom and continues in groups of like-minded creatives. Joining an academic community can strengthen your bond with fellow classmates and enrich your classroom education. With renowned guest speakers, special events, and mentoring by upper class RIT women, these academic groups are a great place to join a community as unique as you.

Get Active
Whether you're competing on a varsity athletic team or a weekend warrior hitting the running trails, RIT will keep you moving.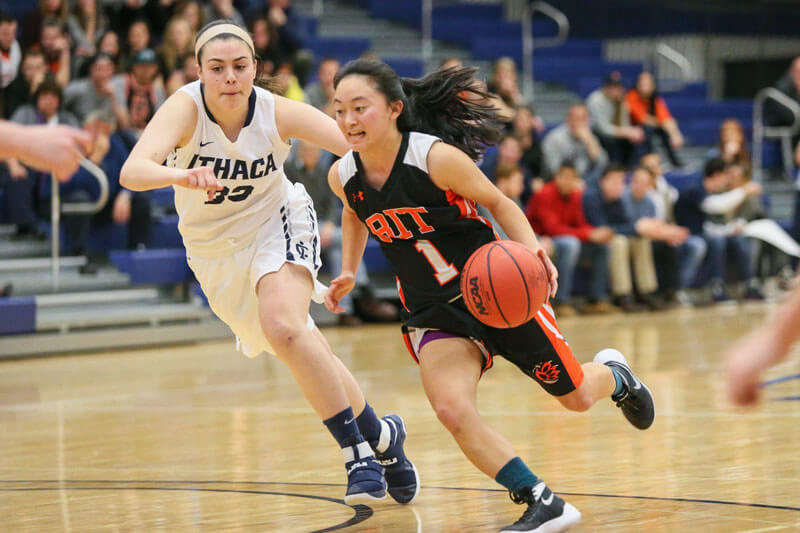 Varsity Athletics
RIT has 12 Women Division I and III athletic teams. Be a part of a team or come cheer on the Tigers.
Club Sports and Intramurals
Organized for friendly, fun competition. Stay active and celebrate the wins with your teammates.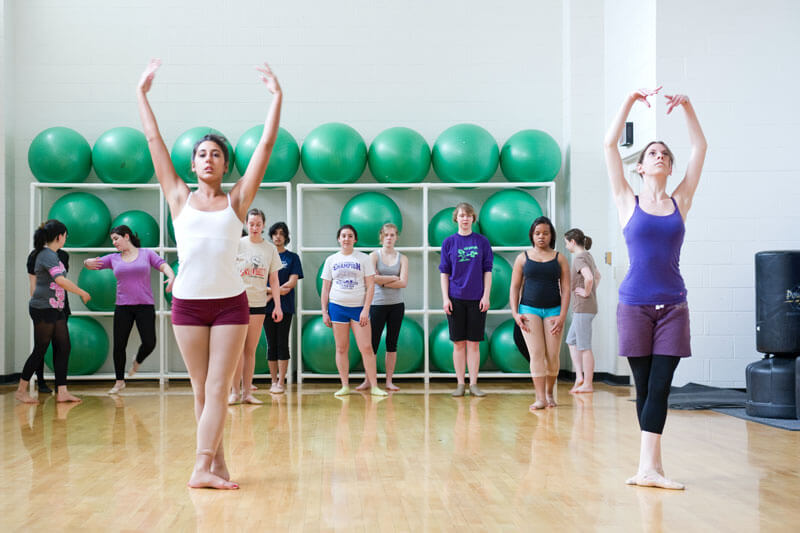 Wellness and Recreation
RIT's wellness and recreation program helps you develop and maintain a well-balanced lifestyle.

Performing arts at a university known around the world for its excellence in science and tech? You better believe it.
Express your talents while you satisfy your thirst for learning.
Give Back
We can all live a life of service to others. Volunteering, in ways both big and small, can change the world. Get out there and make an impact.
Sorority Life
RIT is home to a number of sororities focused on academics, leadership, service, and improving the overall collegiate experience for all students.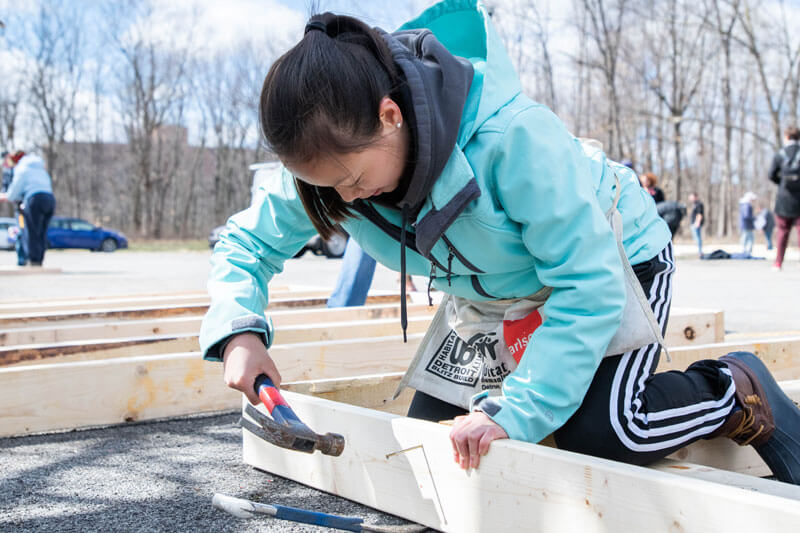 Volunteering
We're preparing you to exercise leadership as a thoughtful member of a rapidly changing global community.