Pursuing the Promise of Title IX
Pursuing the promise of Title IX
Behind
today's
students
stand
the
women
who
paved
the
way
Fifth-year biomedical engineering student Lauren Zeglen just finished a double co-op at a company that makes 3D anatomical models.
She is co-captain of the women's soccer team and former president of RIT's Student Athletic Association Committee. This year, she is the delegate representing the entire Liberty League—RIT's athletic conference—at the National Collegiate Athletic Association.
Zeglen, who built a replica of a canine knee last summer, is on her way to becoming a veterinary surgeon. Her co-op experience creating surgical models, and before that, working on a surgical team at an emergency animal hospital, confirmed for Zeglen the value of her engineering education.
"Combining engineering and veterinary medicine has turned out well," Zeglen said. "The co-op I did combines the two in a really nice way. And it definitely helps to have an engineering background as a surgeon."
Zeglen's rich experiences at RIT—from academics to athletics to co-ops—illustrate the promise of Title IX, the law that paved the way for gender equity in education.
"RIT is a national leader in academic gender equity initiatives."
Elizabeth Litzler, director of the Center for Evaluation and Research for STEM Equality at the University of Washington
Student Lauren Zeglen has had opportunities at RIT that women 50 years ago did not have.
The 1972 amendment to the U.S. Education Act prohibits sex discrimination at all schools and higher educational institutions that receive federal funding. Title IX created new opportunities for girls and women and protected their right to a safe educational environment free of sexual harassment and discrimination.
Early interpretation of Title IX most visibly transformed athletic programming. Later interpretation expanded sexual harassment to include sexual assault, sexual violence, and stalking. The recommendations were later rescinded, reinstated, and overhauled, in terms of support for a victim-centered approach versus a more stringent due process for the accused individual.
The spirit of Title IX is inclusion, and new recommendations extend civil rights protections to transgender and gender non-conforming students.
Fifty years ago, Title IX set the stage for change. But the reason why RIT now has more women faculty, administrators, coaches, and exemplary students like Zeglen is that women acted.
Prior generations of women invested their careers to make RIT a better version of itself, including winning two transformative grants from the National Science Foundation (NSF) focused on gender equity.
The grant work not only changed RIT, but the work is having an influence on higher education, said Elizabeth Litzler, director of the Center for Evaluation and Research for STEM Equity at the University of Washington.
"RIT is a national leader in academic gender equity initiatives," she said. "RIT is literally leading others through learning how to transform compensation processes."
Early years: Laying the foundation
Early years: Laying the foundation
By the time Title IX cracked open the door for women in 1972, Carol Richardson had already walked through it.
Richardson was one of a few women engineers at a General Electric laboratory, where she worked for 10 years. In 1978, she joined RIT's College of Applied Science and Technology (CAST) as the first woman faculty member in the electrical engineering technology department. She was one of only two women in her college.
But Richardson rose through the ranks. In 1993, she designed the BS degree in telecommunications engineering technology, followed by a master's degree. She was chair of the Department of Electrical, Computer, and Telecommunications Engineering Technology and from 2006 to 2008 served as interim dean of CAST.
"Carol broke the mold early on."
Maureen Valentine, emeritus professor, College of Engineering Technology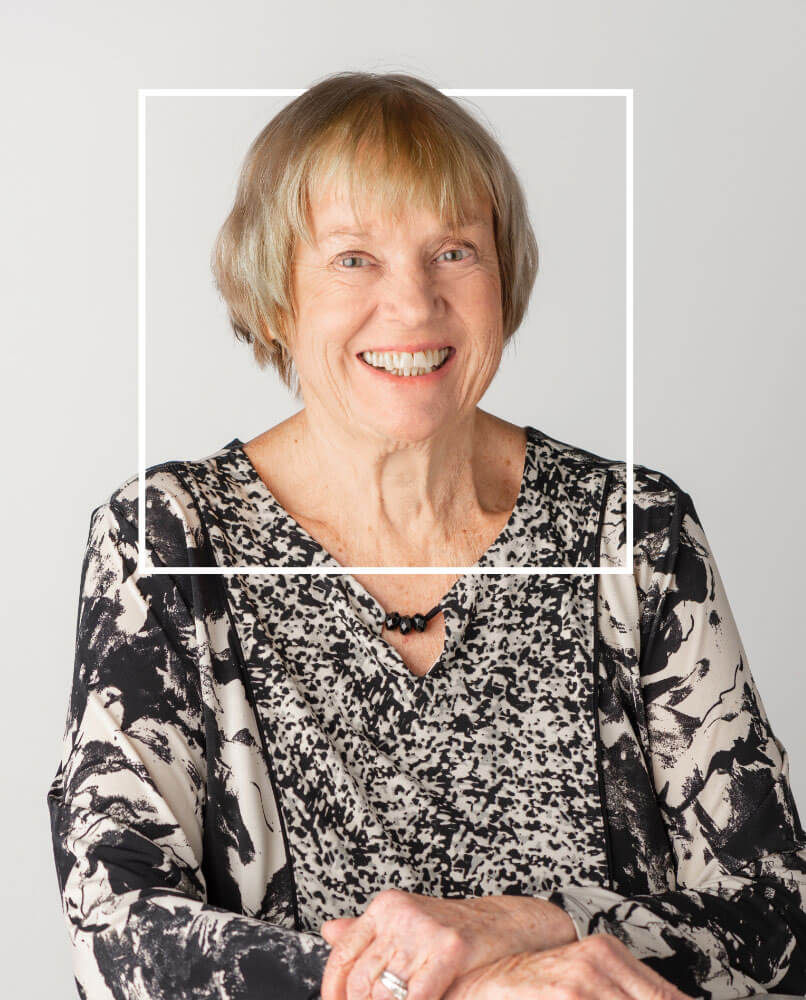 Carol Richardson became an interim dean and early role model.
"RIT wanted to increase women in engineering, computer science, and science, but we needed role models," Richardson said. "We didn't have many female faculty members in those areas at that time."
Richardson welcomed Maureen Valentine, who came to RIT in 1993.
She also had 10 years of industry experience and was used to being the only woman on a construction site or in a design meeting. Valentine joined RIT's Department of Civil Engineering Technology and was the second female faculty member in CAST. She looked to Richardson as a mentor.
"Carol broke the mold early on," Valentine said. "She was one of the few female engineers in the workforce and then in a university engineering technology program. Diversification in our faculty ranks came later."
Valentine followed Richardson as department chair and became associate dean in CAST in 2006 under Richardson. Together, they started Women in Technology to support students in their college,
and Valentine became the first program director.
"The pipeline into engineering was changing," Valentine said. "There was a strong push to begin that process. And to get more women in engineering. You had all the right people in the right places at RIT to be receptive to the idea."
That set the stage for bigger changes in the years ahead.
The 2000s: Building the framework
The 2000s: Building the framework
Margaret Bailey was one of those changes. When she joined the Kate Gleason College of Engineering (KGCOE) in 2003, the college was struggling to attract women under­graduates. She was surprised the number was only 8 percent, significantly below the national average, especially for a college named after a woman.
Harvey Palmer, then-dean of engineering, hired Bailey to teach thermodynamics and to improve the demographics. Bailey was the first person to hold the Kate Gleason Endowed Chair to look at gender-related issues in the college.
"The culture and leadership were poised to do something about the low representation of women students," Bailey said. "The faculty and administrators were eager for change."
The engineering profession was pushing for a diversified workforce to keep the nation competitive in technology research and development. Title IX helped remove obstacles for women to study science, technology, engineering, and mathematics. Bailey's work helped introduce young women to engineering as a career and gave them role models.
Bailey facilitated partnerships with faculty and administrators across campus and created outreach, recruitment, and retention programs, which evolved into the award-winning Women in Engineering at RIT, or WE@RIT.
She supported targeted recruitment and new degree programs in biomedical engineering and chemical engineering to draw women undergraduates—such as Zeglen.
Yearly enrollment numbers of women began to fluctuate between the high teens and 20 percent, and in the 2019-2020 academic year, women made up more than 25 percent of undergraduates in KGCOE.
But still a deeper culture change was needed to give women students faculty role models. Bailey won federal funding to put RIT on this path.
Bailey was the lead on two pivotal grants from the NSF focused on gender equity in academic careers in science, technology, engineering, and mathematics—the NSF ADVANCE Institutional Transformation Catalyst in 2007 and the full NSF ADVANCE Institutional Transformation in 2012.
"These awards were big wins for RIT," Bailey said. "They have never been won twice in a row other than by RIT."
"Margaret Bailey is a big reason why I finally made it to full professor."
Carol Marchetti, professor, School of Mathematical Sciences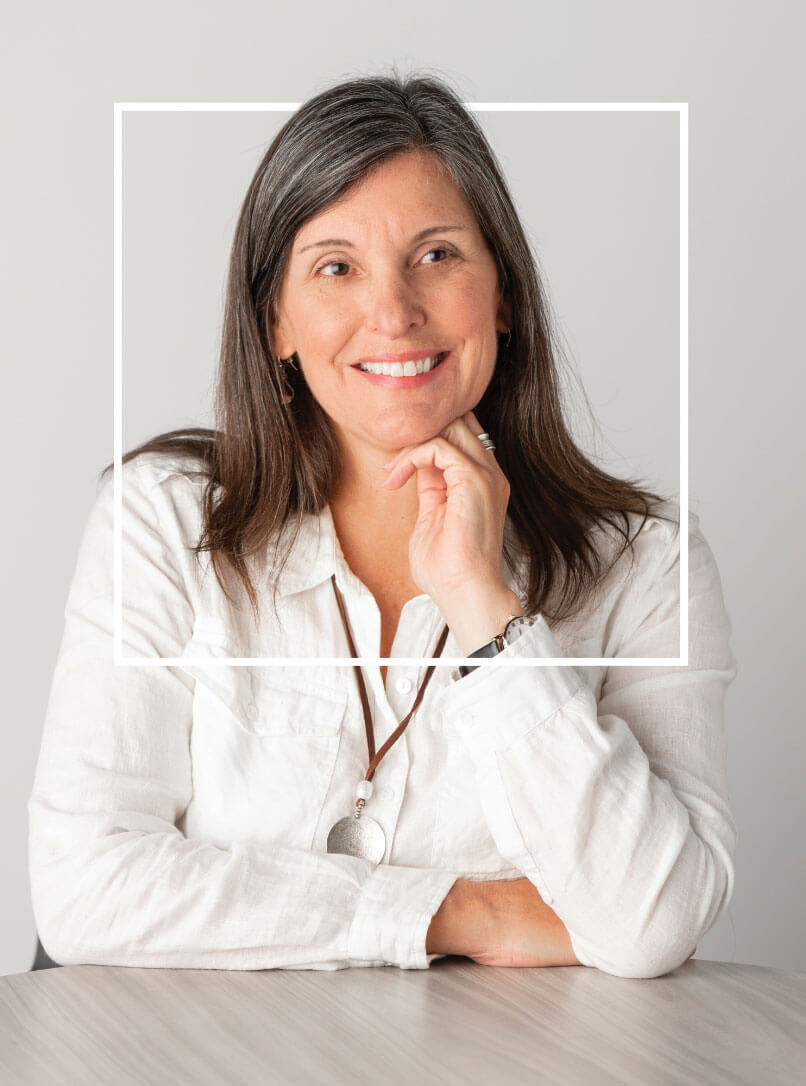 Margaret Bailey led the effort to enroll more women engineering majors at RIT.
Bailey assembled a team that conducted the first climate survey specifically for faculty.
Recommended changes within the institutional structure resulted in new policies that began to address disparities in hiring and promoting women faculty.
One policy that improved the climate for pre-tenure faculty protected their right to maternity leave by stopping the "tenure clock" during this time. Women could care for their newborn without an underlying expectation of continued research and writing.
"We looked at differences by gender and how long it was taking women to go up for promotion," Bailey said. "We asked RIT to look at salary. It was huge that the administration was willing to do this with us."
Litzler, from the University of Washington, said this compensation work is now having a broad impact across multiple universities.
Carol Marchetti, a statistician in the School of Mathematical Sciences who analyzed the results of the climate survey, said the work also was career changing for members of the team.
"Margaret used the word 'sponsorship,' as opposed to 'mentorship,'" Marchetti said. "And she was a real, true sponsor. Margaret Bailey is a big reason why I finally made it to full professor."
In 2018, the university institutionalized the gender equity work and established the AdvanceRIT office. Bailey led the creation of this unit within the Office of the Provost and served as director until 2020.
Today: Making academic progress
Today: Making academic progress
NSF ADVANCE sponsorship continues to shape RIT, now with a 2021 ADVANCE Partnership grant that shares the team's 15 years of salary equity work with other universities, such as Drexel, Gallaudet, and Villanova. Marchetti is leading the project.
 "We're trying to make institutional compensation systems more transparent and to learn through our work with other universities how we can do a better job, especially with women of color and Deaf and hard-of-hearing women," Marchetti said.
Marchetti's colleague, Betsy Dell, has seen the grassroots effort for gender equity become part of the fabric of RIT.
Now, Dell has succeeded Bailey as director of AdvanceRIT. In this role, Dell and her team, in 2021, won the National Institutes of Health Prize for Enhancing Faculty Gender Diversity in Biomedical and Behavioral Science.
Dell is also the senior faculty associate to the provost for women faculty. She created and leads the Council for Representation and Engagement of Women Faculty, which advises AdvanceRIT.
And she is preparing to launch a woman's leadership certificate to increase the number of women department chairs and participants in Faculty Senate.
"We are working to make RIT a place where women faculty feel welcomed, connected, and valued," Dell said.
That work was one attraction for Ellen Granberg, who became the first woman provost and senior vice president for Academic Affairs at RIT in 2018.
"It's a real signal a university takes to heart gender equity and gender equality."
Ellen Granberg, provost and senior vice president for Academic Affairs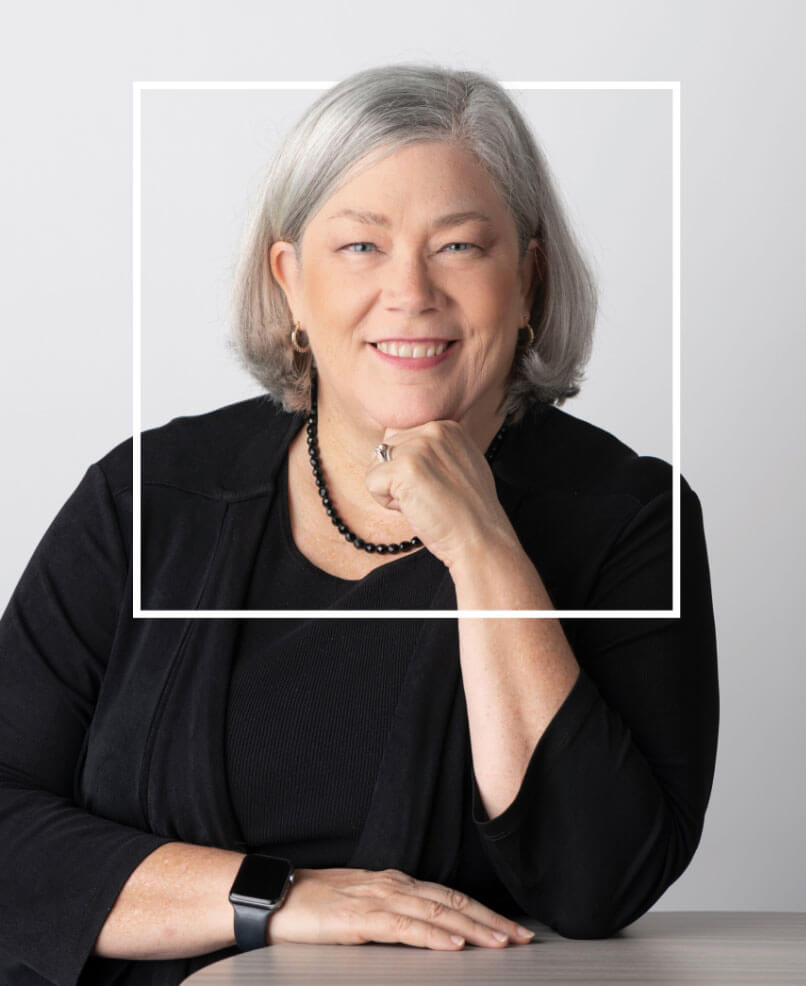 RIT's first woman provost, Ellen Granberg, supports all faculty through Title IX priorities.
"It's a real signal a university takes to heart gender equity and greater equality," Granberg said, adding that was something she was looking for.
Granberg has acted on recommendations from the Advance team, funding dual-career hires for candidates with a partner at another institution. The program helps recruit women faculty by funding a three-year position for their partner at RIT.
Granberg is also focusing on gender equity in career progression, looking at the tenure process for all faculty. She has asked her deans to consider greater equality in teaching assignments, especially for graduate classes.
"We've made a lot of progress in representation of women faculty," she said. "It created momentum for diversity at RIT."
What's next: Beyond compliance to equity
What's next: Beyond compliance to equity
Women's hockey illustrates how much of a difference Title IX has made.
The 1981 women's hockey team wore boy's equipment. Their ice time was from 11 p.m. to midnight. And players had to drive themselves to games in a crowded RIT van.
Today, the women's hockey team is led by Bruce B. Bates Women's Hockey Coach Celeste Brown '15 (sociology and anthropology), the only endowed coach at RIT. The team plays in the Gene Polisseni Center, which has equal amenities for men's and women's teams. And the team belongs to Division I, the highest level in the NCAA.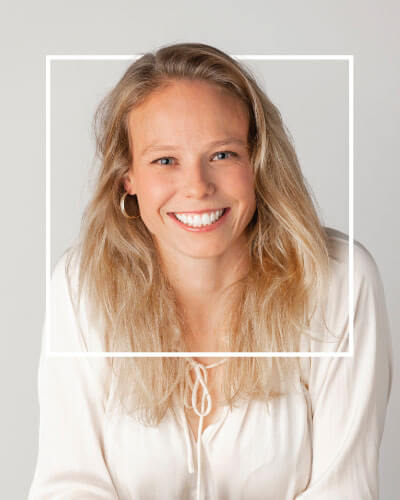 Former RIT hockey star Celeste Brown is the only endowed coach in RIT Athletics.
"We are doing a good job, but I would ask, 'Can we do better?'" said Brown, who was the first woman from RIT to play professionally. "And that's not just in the hockey world, it's in the world of professors and in the world of administrators. It's not just for women, it's for diversity, equity, and inclusion. Can we do better? I believe as a higher education institution we should be asking those questions all the time."
Jacqueline Nicholson, who became director of RIT Athletics in 2021, also is asking those questions. She is preparing to move RIT Athletics beyond Title IX compliance to equity.
"Title IX is the reason I have the opportunity to serve as the first female athletic director at RIT," she said.
But only 20 percent of athletic directors in higher education are women. Only 2 percent are women of color.
Today, there are more than 5,800 women across all colleges at RIT, accounting for 35 percent of the main campus student body. Nicholson points to sports as a way to change those numbers, starting by growing the number of women students.
"We have the ability to grow our female programs at a high level," Nicholson said. "We have the institutional commitment to go out there and get the best female student athletes to come to RIT."
"Title IX is the reason I have the opportunity to serve as the first female athletic director at RIT."
Jacqueline Nicholson, director of RIT Athletics
Jacqueline Nicholson made RIT history as the first woman athletic director.
Nicholson and head basketball coach Amy Reed are working closely with the Women, Gender, and Sexuality Resource Center and the Title IX office on compliance with RIT and NCAA policies that protect transgender and gender non-conforming student athletes.
Nicholson is taking a national role in this area as president of RIT's athletic conference, the Liberty League, and president of the National Association of Academic Advisors.
In her role as Liberty League delegate, Zeglen also will be part of the national conversation about gender equity in sports. Zeglen is aware of how much the climate has changed for women during her lifetime. Her goal is to continue to make changes for those who come after her.
"I think Title IX benefits all students by keeping us aware of how we all should be treating each other," Zeglen said. "It holds our institution accountable for providing us all with an equitable experience."
---
Susan Gawlowicz '95
Nine quotes about TITLE IX
"We like to say that Title IX compliance is the floor. But what type of university do we want to have? What kind of culture do we want to achieve? It is certainly higher than the floor of compliance."
Stacy DeRooy '10 MS (professional studies), director of Title IX and Clery Compliance
"We do notice that the female students in their younger years are quieter in the class and less confident about their career and studies. In upper level courses—especially after co-op and gaining industry experience—they are really confident and willing to take leadership roles. It is a noticeable difference."
Amanda Bao, associate professor and program director in civil engineering technology. She won the 2021 Eisenhart Award for Outstanding Teaching at RIT.
"The goal of Title IX is that there wouldn't be issues of harassment, discrimination, or assault. We're working together to create an environment that discourages things like that from happening and making it so people who identify as women can be their authentic selves in an educational environment and not worry about being treated differently or discriminated against."
Betsy Dell, director of AdvanceRIT and senior faculty associate to the provost for women faculty, and professor of manufacturing and mechanical engineering technology
"If we want to be an accomplished university, we need to have the best qualified people. And we need to have role models to attract junior faculty and staff because they see that there is a place for them here. That became how we did business."
Albert J. Simone, RIT's eighth president, who led the university from 1992 to 2007
"I was fortunate to have good mentors throughout my career. That's what it's about—giving a person an opportunity and mentorship."
Jacqueline (Reynolds) Mozrall '87 (industrial engineering), dean of Saunders College of Business. She played on RIT's first women's soccer team in 1982 and was inducted into the RIT Athletics Hall of Fame in 1995.
"I am the parent of a student athlete, who, without the benefits of Title IX, would perhaps be unable to participate in her sport today. She is a swimmer of immigrant and African-Caribbean descent, participating in a sport that has very few people who look like her. However, Title IX has a lot of work to do in realizing equitable and equal participation of women of color in sports and across all areas of higher education. Women of color, particularly Black women, do not benefit from Title IX the same way their white peers do."
Nickesia Gordon, associate professor in the School of Communication. She is on the Women of Color Advisory Board to the office of AdvanceRIT.
"We need to explain to students about Title IX and the boundaries in healthy relationships because having relationships are part of the college experience. While here, they are also getting an education in life."
Amy Stornello '96 (criminal justice), RIT/NTID deputy Title IX Coordinator and senior employment adviser for NTID Co-op and Career Center. Stornello facilitates disclosures for the Title IX office for the Deaf and hard-of-hearing community.
"We systematically enhanced and expanded women's sports. And while there were a few bumps in the road we continued to focus on progress forward. As RIT grew and attracted more women to STEM programs, it definitely helped us as an athletics program."
Lou Spiotti Jr., who joined RIT in 1974 and was director of RIT Athletics from 1980 to 2021
"We started a couple years ago with just 'RIT basketball' instead of 'RIT women's basketball' and it started the conversation. Now, all our sports teams are in a rebranding process to be as inclusive in our language as we can."
Amy Reed, head RIT basketball coach