RIT/NTID audiologist ensures deaf, hard-of-hearing children in Ethiopia receive essential services
Clinic, named in honor of Catherine Clark, will help provide hearing aids, testing, and monitoring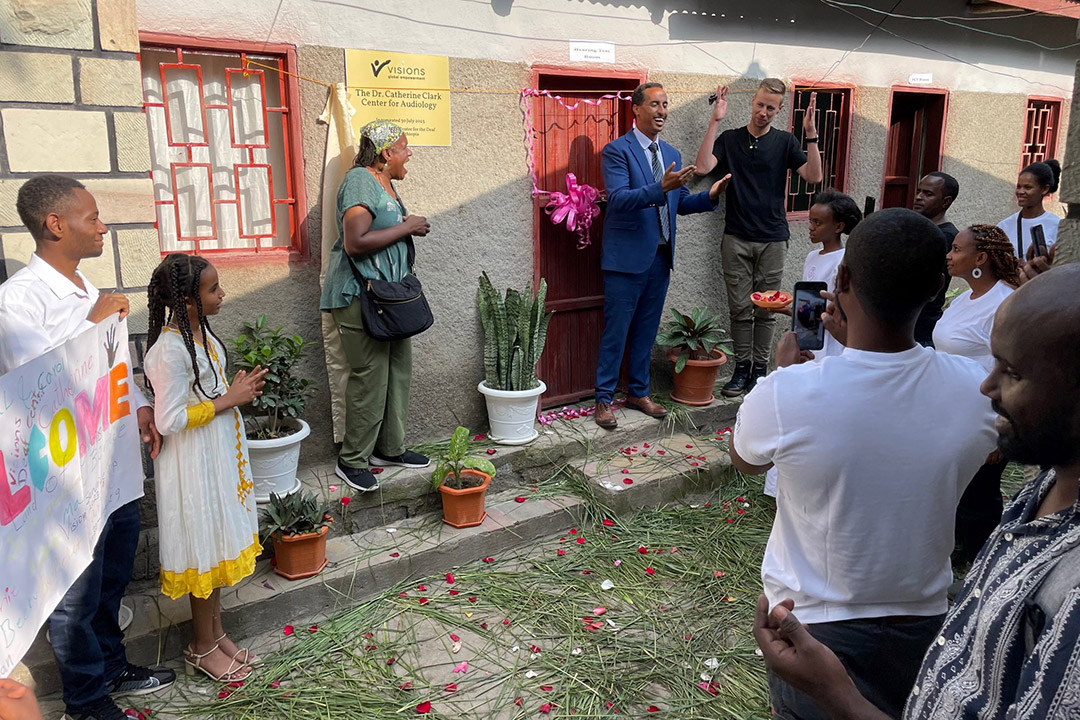 For nearly a decade, Rochester Institute of Technology audiologist Catherine Clark has been volunteering in Ethiopia, providing essential services to the country's deaf and hard-of-hearing children. As a result of her efforts, Clark was recognized recently with the naming of a new audiology lab in her honor.
The Dr. Catherine Clark Center for Audiology in Hawassa, Ethiopia, will offer access in the form of hearing tests, hearing aid fittings, audiology monitoring, and mobile services to hundreds of deaf and hard-of-children in the region. Clark's work began with her first trip to the country in 2014, coordinated by colleagues from Nazareth University in Rochester, N.Y., and Visions Global Empowerment. And through it all, her mission has remained the same—to serve a worthy population that didn't have access to basic hearing needs.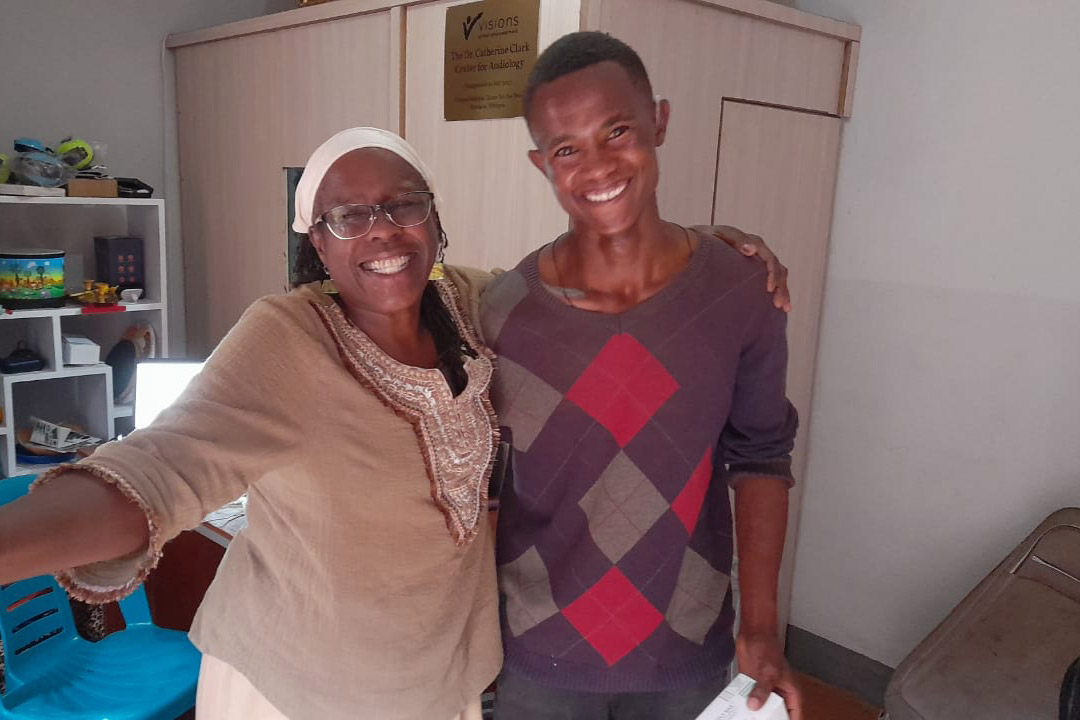 Provided photo
"In many cases, parents didn't realize the severity of their children's hearing loss until they were 5 years old because of the lack of services available in Ethiopia," explained Clark. "This was a real eye opener for me. Since that initial trip, I've been fortunate to return twice a year in order to help with audiology services and hearing aid fittings. These people have become my family, and it's amazing to see how these children have grown into young adults."
During her many trips, Clark trained an audiology assistant and enlisted the help of an otolaryngologist (ENT), one of only 60 in all of Ethiopia, to run a clinic. In addition, she has served as an adviser on audiology work, spoken at conferences, collected donated equipment and supplies, and made valuable connections that reinforce the work of local counterparts to provide hearing tests, counseling, ongoing support and maintenance services, and, when appropriate, referrals for further medical care.
The new center comes equipped with a lab with acoustic tiles and iPads that enable clinicians to expand their reach into remote areas to conduct hearing assessments.
Greg Buie, founder and director of Visions Global Empowerment, emphasized that Clark's leadership has benefitted hundreds of deaf and hard-of-hearing Ethiopians in Bahir Dar and Hawassa.
"Dr. Clark has generously shared with local changemakers her time, expertise, and passion for helping others. She is a true leader with a work ethic like no other, always staying late into the evenings to see as many people as possible and always giving everyone her full attention and concern. She is a force of nature and a perfect example that one person truly can make a difference."
Clark, who has worked at the National Technical Institute for the Deaf for 37 years and is African American, is among the 4 percent of U.S.-based audiologists who identify as persons of color. She said she is proud to pass along her skills to those who look like her, as well as to the growing number of audiologists who use sign language to communicate—a significant, and welcome, shift in the field.
"Through it all, I've learned a lot about myself—what I'm capable of doing," Clark added. "This mission started with $3,000 in seed money, and we made it work. We asked for a lot of help and discovered that people are truly generous."
When asked if she will return to Ethiopia, she said, "I have a clinic named after me. Of course, I'll go back!"
Topics