Juneteenth event at Genesee Country Village & Museum free for RIT community
Annual event, this year held on June 17, celebrates the end of enslavement in the United States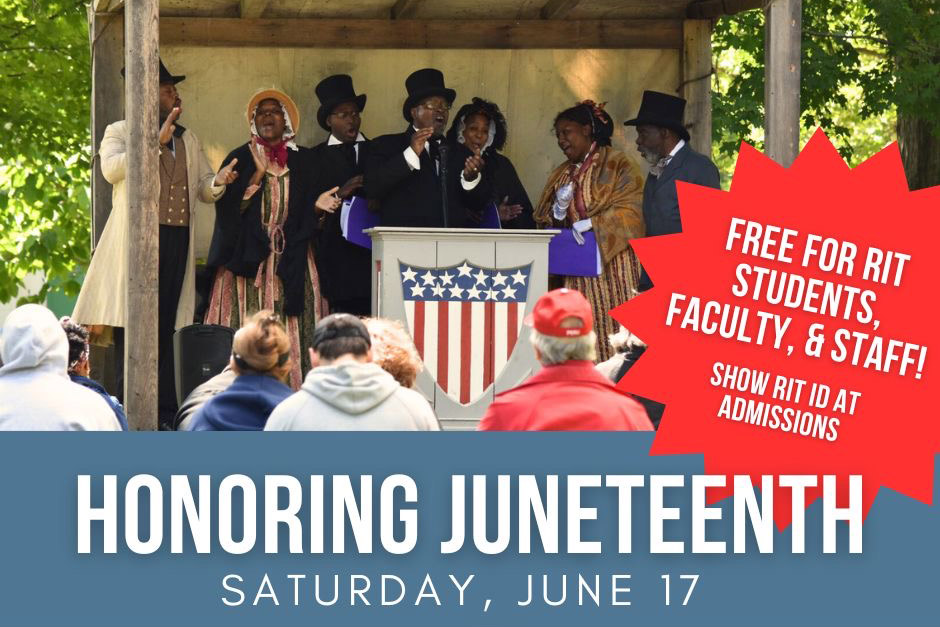 The RIT community is invited to honor Juneteenth at the Genesee Country Village & Museum with free admission from 10 a.m. to 4 p.m. on Saturday, June 17. RIT students, faculty, and staff must show their university ID at the entrance.
The Juneteenth holiday is inspired by events that occurred on June 19, 1865, when Union troops brought the message of emancipation and the end of the Civil War to more than 250,000 enslaved persons in Texas, more than two years after Abraham Lincoln signed the Emancipation Proclamation.
During the commemoration event, visitors can explore the historic village and step into timed immersive experiences that showcase Black history and culture from the Genesee Valley region in the 19th century, including skilled trades and Black entrepreneurship, the history of emancipation, culinary traditions, storytelling, and more. Richard Newman, professor of history in RIT's College of Liberal Arts, will be a featured speaker.
Genesee Country Village & Museum is at 1410 Flint Hill Road, Mumford, N.Y. To learn more, go to the museum website or the event Facebook page.
RIT is observing Juneteenth on June 19 for the first time. The university will be closed.
Topics