Staff Beacon Award | 2020 Celebration of Excellence
Newsletter 2020 Celebration of Excellence
Staff Beacon Award
The Staff Beacon Award recognizes a RIT staff member who has a proven track record for supporting the division's work in a manner that has impacted the RIT community.
This year's recipient of the Division of Diversity and Inclusion's Staff Beacon Award is Dr. Odessa Despot.
She is committed and passionate about diversity. If you need something, you can always count on her to follow through. She is a collaborator, innovator and a positive role model for us all.
Odessa spends much of her work day interacting with students who share their own stories about life, both the struggles and the successes. As staff psychologist at Counseling and Psychological Services (CaPS) within the Division of Student Affairs and an embedded therapist and liaison to the Multicultural Center for Academic Success (MCAS) within the Division of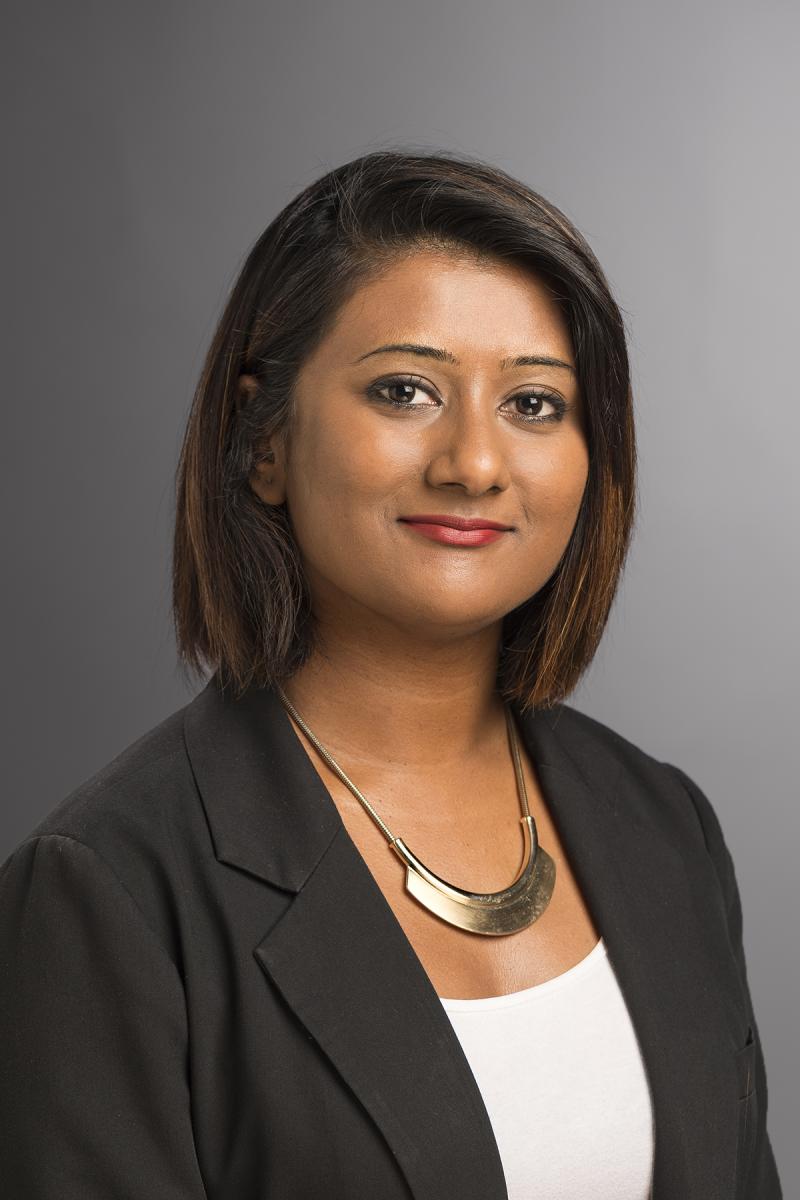 Diversity and Inclusion, Odessa also serves as the Coordinator of Diversity and Inclusion Training at CaPS. She works to bridge research and best practice in the service of RIT's diverse student population. Odessa's research and writing celebrate identity development, multicultural and feminist issues, and relational psychotherapy.
Highlights include:
Real Talk collaborator with MCAS staff members Lauren Tompkins and Cynthia Chu and CaPS counselor, Isabel Chandler.
2019 ACCTA Jay Zimmerman Diversity Scholar recipient, representing diversity and commitment to excellence in training in the field of psychology.
2019 ACCCCS presenter: Building Sustainable Work Cultures for Embedded Practitioners; and Creative Paths to Addressing the Needs of Minoritized and Underrepresented students.
2019 CCNY presenter: A Roundtable Discussion on Race and Ethnicity among College Mental Health Professional Staff.
Writer/Contributor, South Asian American Digital Archive: Queens Girls, Indo-Caribbean Life in the 90s https://www.saada.org/tides/article/queens-girls
Writer/Contributor, Brown Girl Magazine: The Fight. Queens Girls. https://www.browngirlmagazine.com/2020/03/queens-girl-indo-caribbean-life-in-90s-new-york-the-fight/
Author, Indo-Caribbean Women from Trinidad and Guyana: Hardships, Conflict, and Resiliency. Meridians (2016) 13 (2): 1–27
Odessa's work with students has made a positive impact at RIT.  We are grateful for her commitment and continued dedication as she helps them realize ways to live their best lives.
Congratulations, Odessa.