Student Beacon Awards | 2020 Celebration of Excellence
Newsletter 2020 Celebration of Excellence
Student Beacon Awards
The Division of Diversity and Inclusion Student Beacon Awards recognize students who are leaders among their peers. They exhibit academic excellence and are advocates for diversity and inclusion using various forms of social engagement in all areas of RIT campus life. They all truly embody the depth and meaning behind the Beacon Award.
Congratulations to Ian Effendi
Ian is a senior in the Golisano College of Computing and Information Sciences. He is a Game Design and Development major and he is making a difference in how the RIT community embraces diversity and inclusion. Ian has represented RIT in leadership roles such as: • President of Global Union (2018-2019) • President of International House (2017-2018) • Treasurer of Asian American Alliance (2016-2017) •
Community Representative at large of Mental Graffiti (2016-2017) • Public Relations Officer and Webmaster of International House (2016-20017).
In addition he is a member of and or has achieved the following:
• MCAS Scholars Program • Honors Program • Recipient of: RIT Merit Scholarship, Bates Merit Scholarship, RIT Presidential Scholarship, Mildred Loeffler Scholarship, and RIT's Community Impact Awards: the Frederick Douglass Scholarship.
Ian's leadership and communication skills served us well when he took the stage to emcee RIT's 38th Annual Expressions of King's Legacy Celebration this past January.
On campus and in the Rochester Community Ian effortlessly serves as an advocate for underrepresented and monopolized populations. Ian works closely with campus and community partners to mitigate situations involving students and professors, students and public safety officials, student and staff; not only advocating on the student's behalf but understanding the rules and regulations applied to the situation and even explaining those guidelines peer to peer.  He is a true leader!
Congratulations to Jessika Quijada
Jessika is an exemplary student leader. She works hard to bring awareness to indigenous issues and highlight the diversity amongst indigenous cultures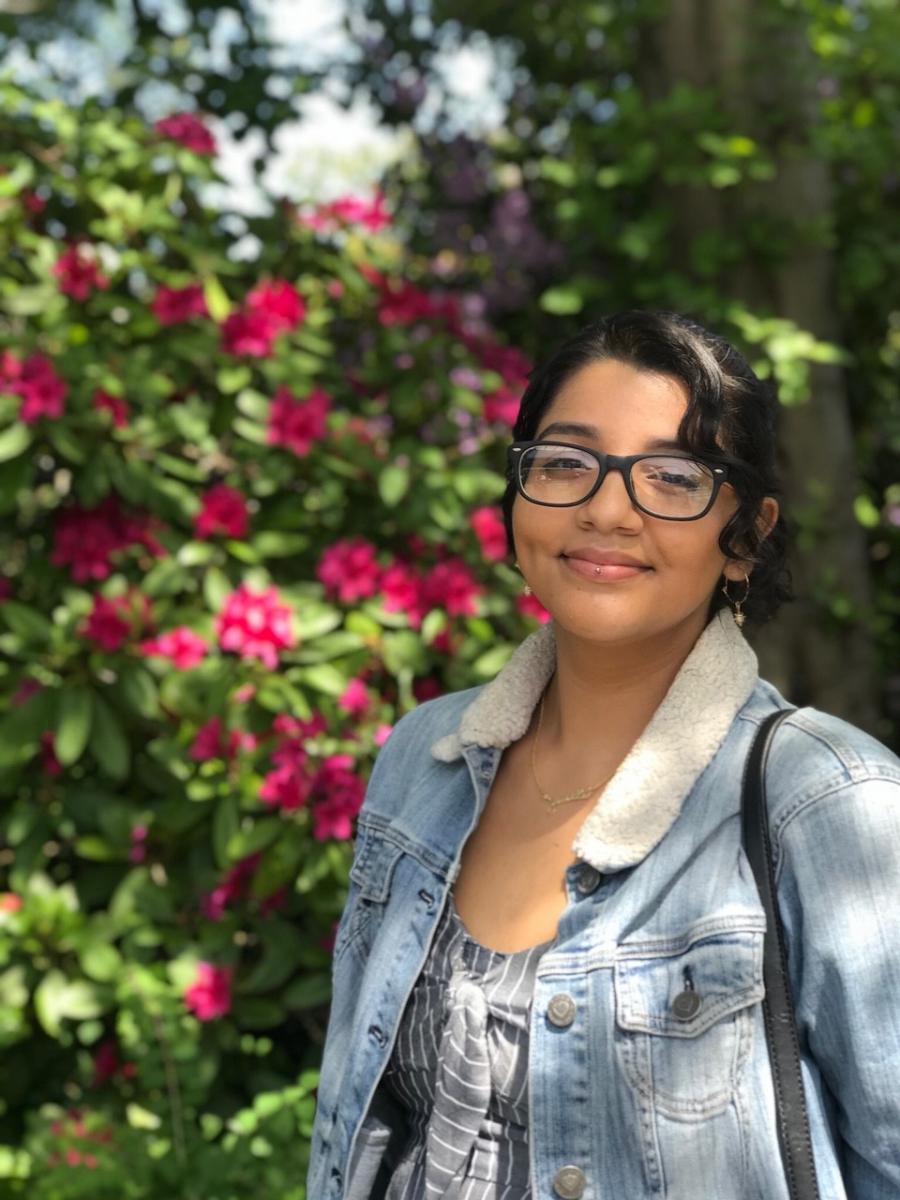 In her first year at RIT, she consciously sought mentorship from the graduating leaders of the AISES organization and the next year, assumed the role of AISES President.
She built upon the foundation laid by previous presidents and while the American Indian/Native American community at RIT is less than 2% and may be small, Jessica's tenacity and persistence keeps the community going. She seeks collaboration with other organizations, encourages student participation and advocates for a more inclusive campus by sharing indigenous cultural teaching with international students and encouraging her peers in the Future Stewards Program to seek professional development opportunities.
This past March, RIT was to host the 2020 AISES Region 6 conference. Through the course of a year, Jessika oversaw much of the conference planning and delegating tasks to her AISES chapter team members. Together, they met their goal of 40 attendees, raised sufficient funds to cover the entire cost of the event and with some extra funds available, Jessika had the idea to open up the conference to their peers in NSBE and SHPE, even working on an idea of hosting a virtual conference. Unfortunately, like so many other events the conference was cancelled due to COVID-19.
Jessika has led the organization of the Native American Heritage Kickoff and a Friendsgiving for the RIT community. Jessika remains true to her biracial roots—she is active with the Latino American Student Association and Global Union, and is a member of the Multicultural Center for Academic Success (MCAS).  Everywhere she goes, Jessika serves by representing who she is.
Congratulations to Loryn Johnson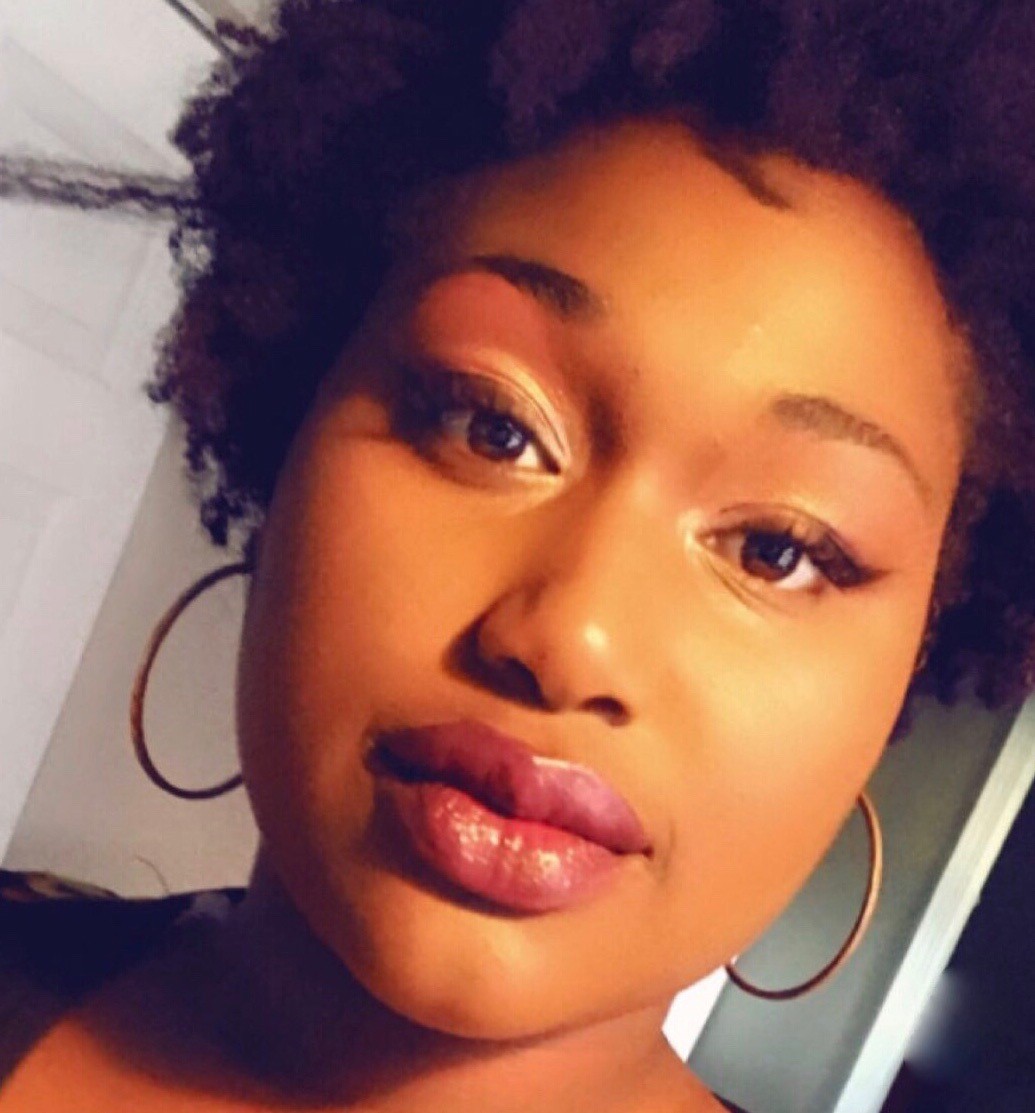 Loryn is a role model for all female students in STEM and excels academically with a 3.3 in Biotechnology. She is a MCAS Scholar and involved in McNair/LSAMP. Loryn has a deep passion for RIT's Black students.
Over the last two years, she has worked tirelessly with the Black Awareness Coordinating Committee (BACC), even taking the leadership role while the organization's president was studying abroad. This past fall, Loryn was instrumental in helping to bring the 50th Anniversary of BACC to campus and she helped execute RIT's first Black Graduation.
Loryn has found her voice and uses it in an intelligent and thoughtful way that makes others listen whether it is with the ACA's Black Lives Matter programming  or this past year's DDI Let Freedom Ring event. Loryn is not afraid to speak out with passion and confidence about many issues that are of concern to all of us.