DEAR ELEANOR is Diversity Theater's Newest Short Film | April 2022
Newsletter April 2022
DEAR ELEANOR is Diversity Theater's Newest Short Film
The lights dimmed in MAGIC Spell Studios and the screen suddenly filled with images from a rough cut of the short film, DEAR ELEANOR. This is the latest film production created by RIT's Diversity Theater. DEAR ELEANOR is the sequel to the multi-award winning film, BRICK BY BRICK. Tina Chapman DaCosta, director of Diversity Theater, wrote, directed, and produced that film along with producer Micky Levy and co-producer Marina Viscun. The three did the same for DEAR ELEANOR.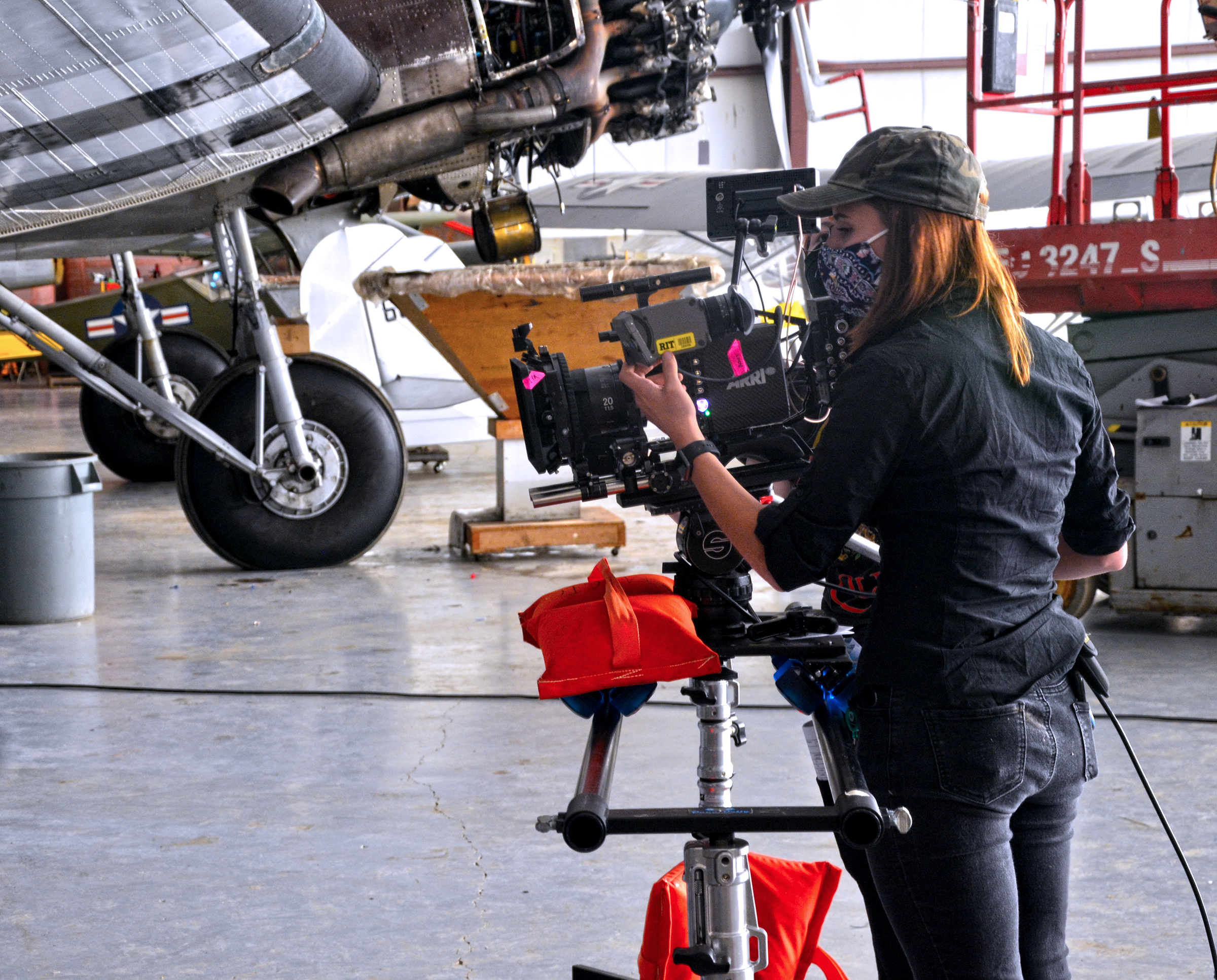 It was filmed in partnership with MAGIC Spell Studios with 35 crew members, 90% are RIT students or alums who worked alongside industry professionals. Dallas Calkins, an RIT Rochester City Scholar and MCAS student is the cinematographer. It was filmed on location at the National War Plane Museum in Geneseo, NY. It features New York City actors Jymil Littles and Nimene Wureh and Rochester actor Darlando Eanon.
DEAR ELEANOR continues the true story of Chapman DaCosta's father Elza "Buddy" Cannaday. Despite many obstacles, he worked hard to become the first licensed and bonded African American contractor in Cleveland, Ohio. But it is her mother's name that is in the title. This 16.5 minute rough cut of DEAR ELEANOR is the story of their 1941 courtship, aided by her cousin Toni, a transgender woman. It is told in part with a series of love letters, history and humor in what it took to win the heart of Eleanor Helen Cannaday whose morals and values had a major impact on Buddy's life and eventual success.
"My mother told me the story about the time they had three children and my father wanted another baby. They were living in rented houses or with family members. My mother told my dad, "I'm not having another baby until I have a house of my own." Well, give my father a challenge or an opportunity to impress my mother and he's on it."
In order to meet that challenge and build a home for his family, he worked as a brick mason apprentice—but it was in another city.
"For two years my father commuted between Springfield and Cleveland, about a 5-hour drive in those days. When he finished and joined the brick mason's union in Springfield in the 1950's, the Cleveland Union office had to recognize his Ohio membership. My brother John was born in 1953 in the first house my father built. It's actually down the street from academy award winning actor Halle Berry's house on E. 177th in Cleveland. Dad went on to build many brick homes and businesses throughout the greater Cleveland area providing home ownership for many families, especially for those who couldn't afford it. My mother told me sometimes people paid their bill with pies and cakes. Dad may not have made a lot of money as a contractor but he made a ton of people happy. My mother included."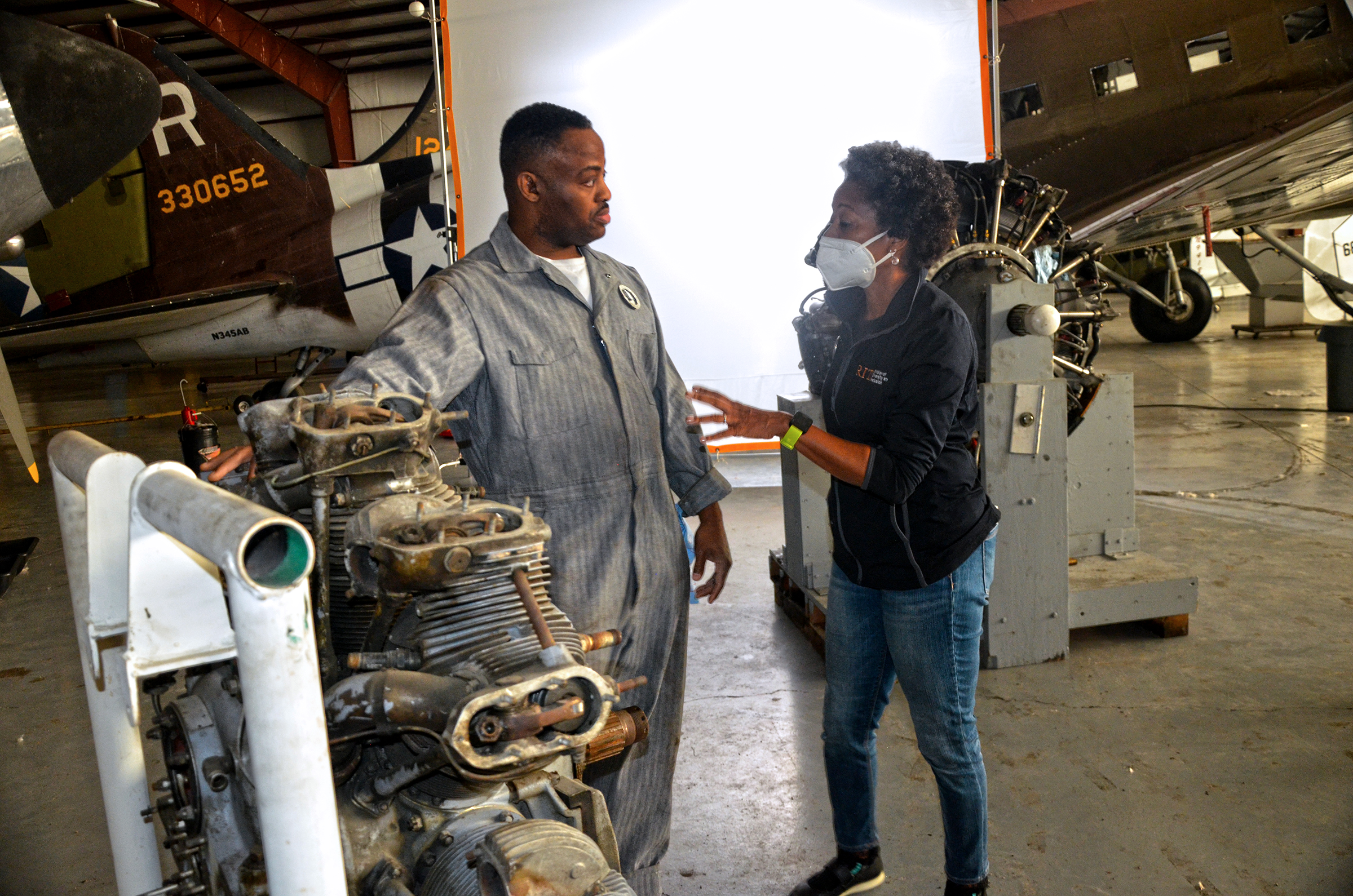 Several test screenings are being held with different audiences from the Rochester community and RIT students, faculty and staff.  Chapman DaCosta is looking for feedback on things like the film's story and pacing and later, sound and color. At this screening those in the audience commented on the storyline with statements of: "It was sweet, it felt magical", "It was visually gorgeous" and "It was historical." Chapman DaCosta got some good technical feedback too.
She says, "Audience input on the story and sound are key. With story input, does it make sense? Is any of it confusing? Are there any glaring issues or moments when something interferes with your understanding or enjoyment of the film experience? It's not necessary to agree with the story or like it, but we want to tell a good story. Therefore you need several types of audience viewers, casual film goers to experienced filmmakers."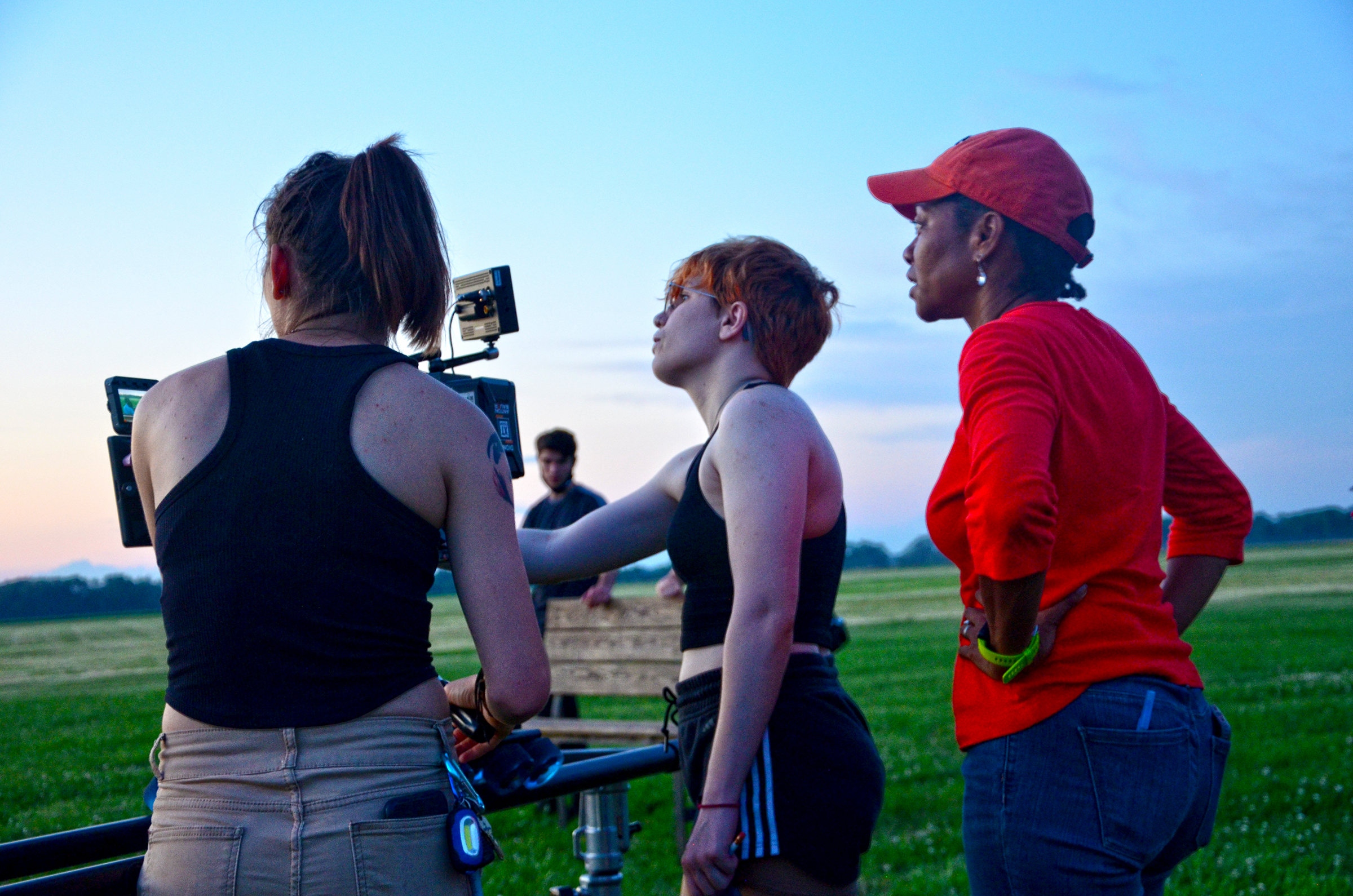 Like BRICK BY BRICK, DEAR ELEANOR will be used by Diversity Theater to advance RIT's initiatives for community building and DEI initiatives.
"We've had a wonderful partnership with Sandra Johnson, vice president Student Affairs, and her team in developing and offering the RIT 365 experiences with the BRICK BY BRICK film.  I'm hoping we can build another successful offering with DEAR ELEANOR. A film workshop will also be designed for faculty, staff, trustees, and community partners."
Plans also include seeking a wider audience through film festivals.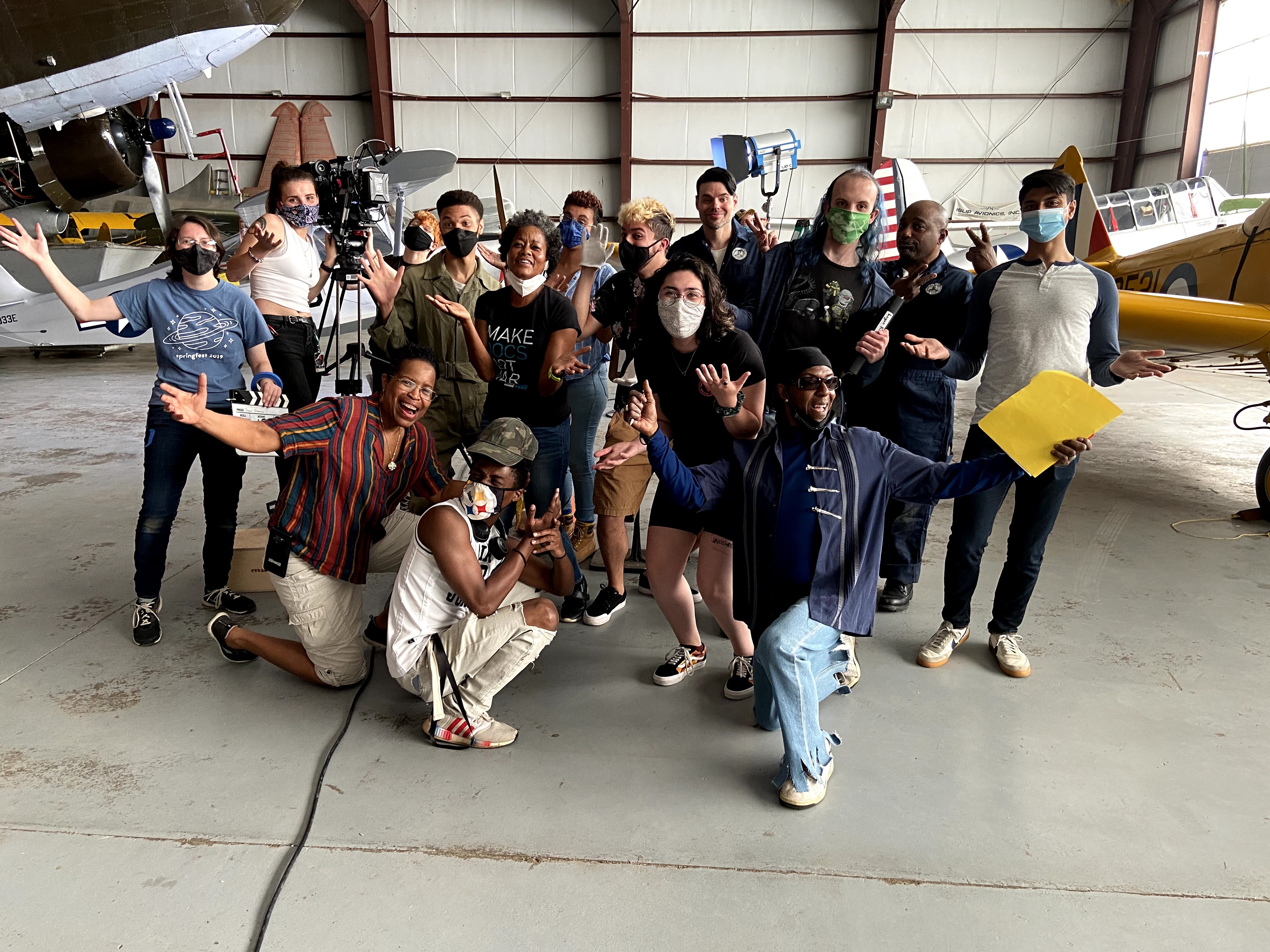 "I will be submitting DEAR ELEANOR into national, international, and local film festivals. BRICK BY BRICK did pretty well, winning Best Short in San Diego and being nominated for an Academy Award for Best USA Diaspora Short at the Africa Movie Academy Awards in 2020, so we're hoping for similar and even more spectacular responses to DEAR ELEANOR, and we want to get into more of my top tier festivals, like Tribeca."
But right now her goal is to finish the work needed to complete the film. Chapman DaCosta has set a target date for a premiere of DEAR ELEANOR in June.