Playback Theatre Experiences Expand with RIT Inclusive Excellence Cohort Members | December 2018
Newsletter December 2018
Playback Theatre Experiences Expand with RIT Inclusive Excellence Cohort Members
By Debra A. Jacobson
Looking back for a moment. . . I am thankful to have taken part in the Playback Theatre workshop sessions. I was alongside such amazing people. We, as a group were willing to share, engage in dialog, support each other, and look deeply within at how difficult experiences strengthen us and provide opportunities to grow. What a great component of the Community Strand of the 5-year Inclusive Excellence initiative.
The RIT Inclusive Excellence Project ended year one of five with a September celebration at the home of President Munson and Mrs. Munson at Liberty Hill. The event presented highly effective improvisational experiences using shared personal stories enacted on the spot. They were accompanied by props and guitar and percussion instruments, punctuating emotional expression and giving impact to key moments throughout.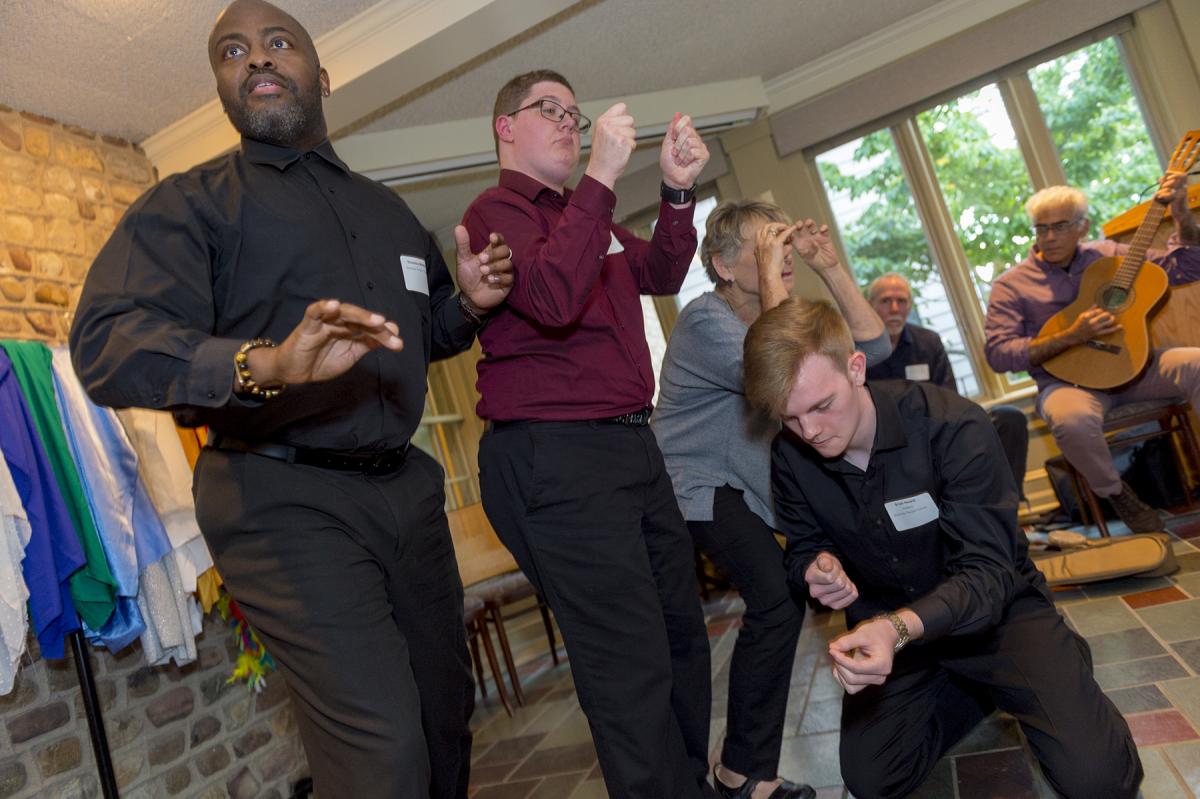 The inaugural year of Inclusive Excellence began with four workshop sessions for The School of Physics and Astronomy faculty, staff, and students, all of which I was a participant. These sessions have opened up important dialog and developed a clearer understanding of participant roles in creating a more inclusive environment at RIT. The topics were: Inclusion Starts with "I," Unconscious Bias, Active Bystander, and Transformative Experiences.
And that's not where this work ends. The program has launched workshops for year two of Inclusive Excellence bringing additional faculty, staff and students into the unique experience done in this supportive environment. The School of Chemistry and Materials Science (SCMS) and The Gosnell School of Life Sciences (GSoLS) cohorts have now been introduced and engaged in the Playback format, used internationally to foster healing, awareness, entertainment, celebration, and education.
Strand leader Dr. Jennifer Connelly had the foresight to bring Tina Chapman DaCosta in as a partner for this portion of the Community Strand. Jen is passionate about both the process and the goals, and both are skilled at encouraging shared and open dialog, while being respectful of what might be difficult for the participants.
"Stories can be more impactful than statistics," commented Connelly, a Lecturer at RIT in the School of Physics and Astronomy. "As scientists, faculty in our College are used to evaluating data, but understanding the numbers isn't enough. Building a more inclusive community requires an exchange of diverse experiences and engagement in difficult conversations."
December 8 brings together past cohort workshop participants for a reunion for the School of Physics and Astronomy, strengthening the relationships and trust formed in last year's workshops. Those individuals now serve as ambassadors of this community-building technique during the remaining 4-years of the grant—and well beyond. In fact, a few have now been trained as actors!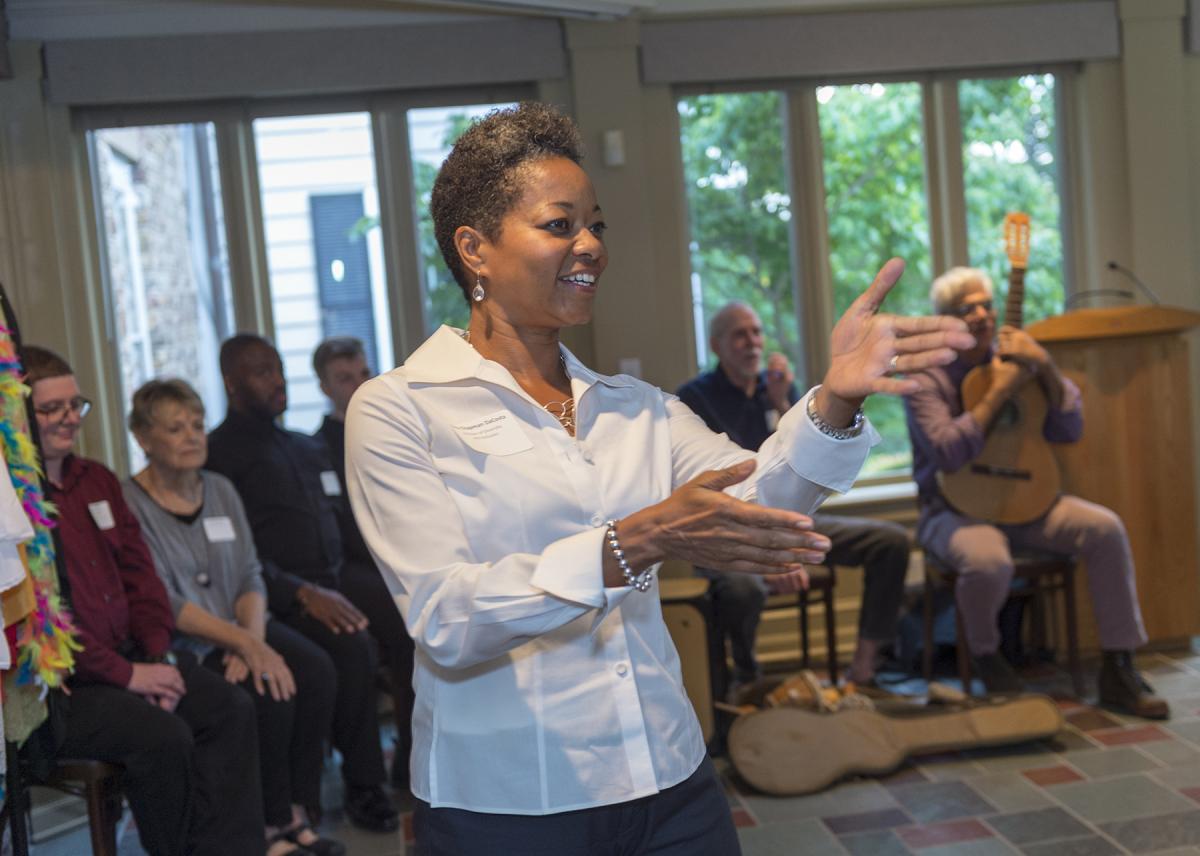 The pundit behind the effective process at RIT's Diversity Theater Program is Diversity Theater Director, Tina Chapman DaCosta. As a diversity consultant for 20 years, her role as a Playback Theatre conductor (as they are called) brings a comfort level to much needed discussions often avoided in the past.
" My role is to guard the cathartic sharing that takes place for the person engaging in telling his/her personal experience," Chapman DaCosta explained to me. "I try to navigate the safe sharing of one's personal experiences that get played out in a public setting, around co-workers and those they usually see in a very different, and less personal setting."
The number of participants in the Playback Theatre experience will expand throughout the remaining years of the Inclusive Excellence grant. For that, we thank Tina Chapman DaCosta, Dr. Jen Connelly, and all who have been a part of this in the past as well as those signing up for future opportunities!
Debra Jacobson is a marketing specialist in the Center for Advancing STEM Teaching, Learning & Evaluation. She is a Pilates instructor, artist, and owner of Debra A. Jacobson Art.