RIT recognized as one of New York state's best employers
RIT is ranked 20th on 'Forbes' 2022 list of America's Best Employers by State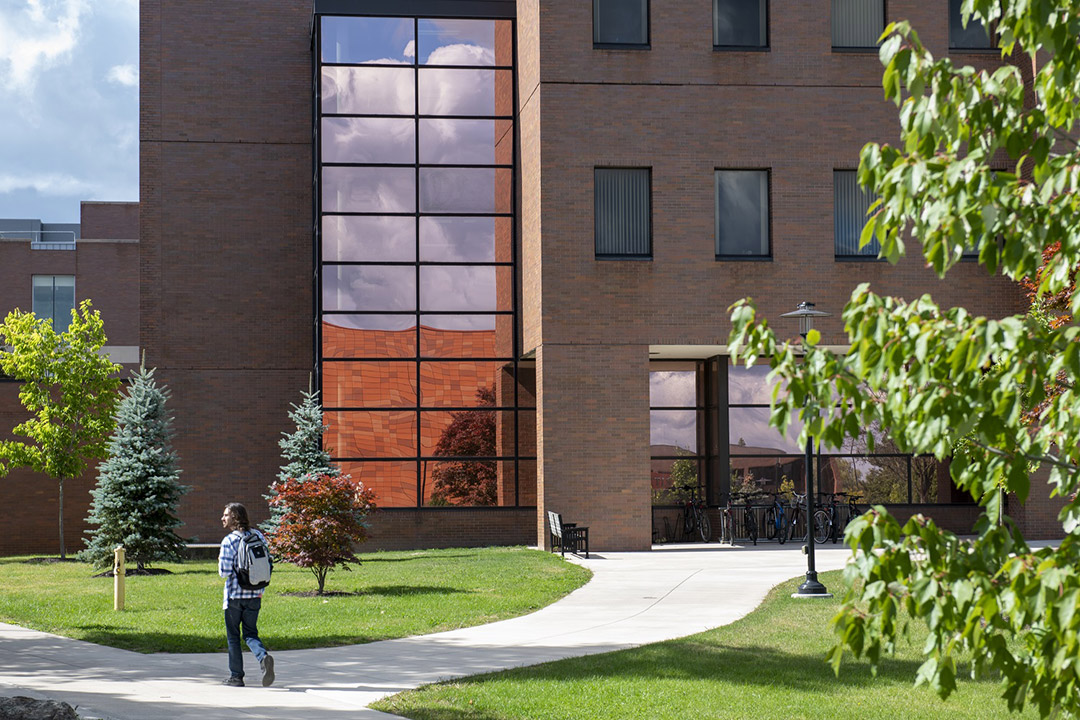 Rochester Institute of Technology was recognized by Forbes on its 2022 list of America's Best Employers by State. RIT ranked 20th in New York state, making it the highest rated university in the Greater Rochester region.
Forbes and market research company Statista compiled the list by surveying 70,000 Americans working for businesses with at least 500 employees. The list is divided into 51 rankings—one for each of the 50 states, plus the District of Columbia.
"We are extremely proud to be recognized as a best in-state employer," said Jo Ellen Pinkham, associate vice president and Chief Human Resources Officer at RIT. "As a mission and value-driven institution, RIT strives to identify opportunities to meet the evolving needs and expectations of our community members and prospective employees during these challenging times."
This year's list noted that top employers in every state understand how the world has changed and are adapting to a post-pandemic work environment. For that reason, the survey included more questions about remote-work benefits, the wage gap for women, and initiatives around diversity, equity, and inclusion.
"The expansion of flexible work arrangements, strengthening strategic partnerships, implementing intentional hiring initiatives, and the unveiling of the university's Action Plan for Race and Ethnicity with broad input and support from faculty, staff, students, and trustees are meaningfully moving the campus forward," Pinkham said. "This award celebrates the passion and commitment our talented community members bring every day."
Surveys were conducted anonymously, allowing participants to freely share their opinions. Respondents were asked to rate their employers on a variety of criteria, including safety of work environment, competitiveness of compensation, openness to telecommuting, and opportunities for advancement. Statista then asked respondents how likely they'd be to recommend their employer to others and to nominate organizations in industries outside their own.
Unlike Forbes' national rankings of best employers—in which RIT was recognized in 2022—the Best Employers by State list aims to capture the differences in how companies act and are perceived in various parts of the country. Local employers, including educational institutions, were only eligible to be assessed in their home state.
For more information and to view the full list, go to the Forbes website.