August 24, 2018
by Ellen Rosen
RIT garners record $78 million in research funding
Increased number of proposals, principal investigators results in banner year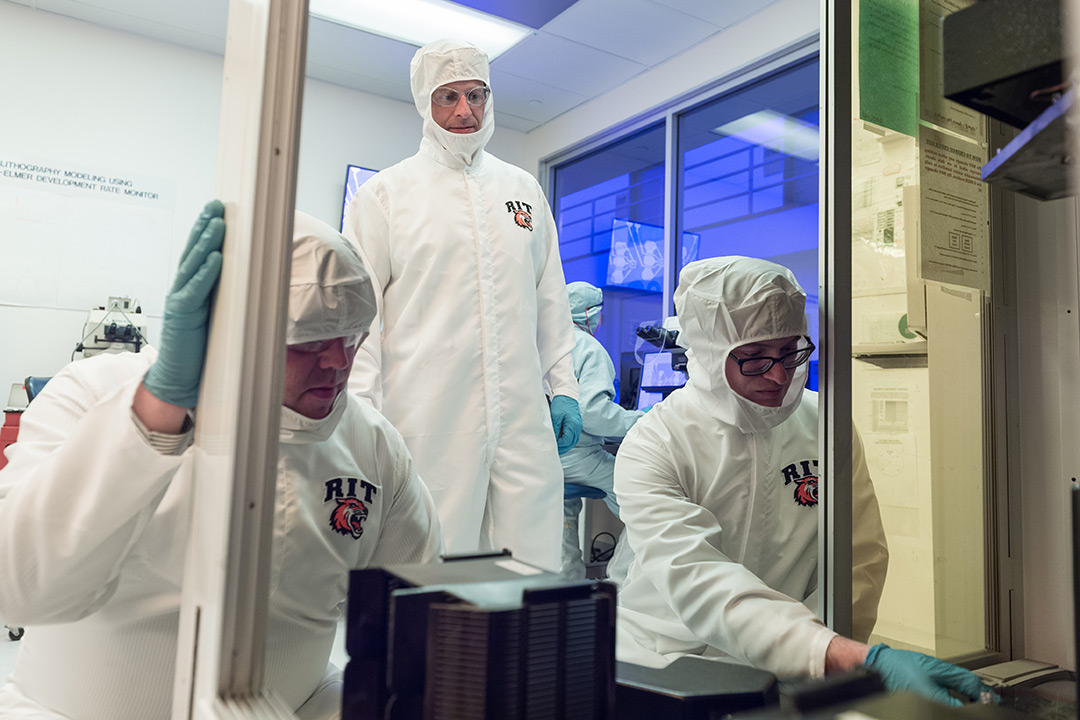 Rochester Institute of Technology's sponsored research portfolio grew in fiscal year 2018, reaching a record $78 million in funding.
RIT received 340 new awards and had a record 333 principal investigators associated with active research awards.
Among the funding sources, New York state provided a record $30.6 million, up from $17 million the previous fiscal year, and $11.2 million came from corporate and private sources, up from $7.1 million the previous year.     
"These record results reflect RIT's success in executing a strategic plan that includes a focus on growing its reputation as a research university," said Ryne Raffaelle, RIT's vice president for research and associate provost. "The increasing engagement in research among faculty across the university bodes well for the future and a continuation of this growth."
Also, this year, Jing Zhang, assistant professor in the electrical and microelectronic engineering department in the Kate Gleason College of Engineering, received a Career Award from NSF. The prestigious Career Awards are offered to support faculty who are early in their careers and exemplify the role of teacher-scholars through outstanding research, excellent education and the integration of education and research within the context of the mission of their organizations. Zhang's award of $500,145 will fund her work developing new highly efficient ultraviolet light sources.
Other 2018 award highlights include:
$4 million from New York State's Environmental Protection Fund and Empire State Development to Charles Ruffing, director of the New York State Pollution Prevention Institute, for Food Scrap Diversion.
$1.8 million from the New York State Energy Research and Development Authority (NYSERDA) to Richard Notargiacomo, director of Venture Creations, for the RIT Clean Energy Incubator. 
$1 million from the Howard Hughes Medical Institute to Scott Franklin, College of Science professor and director of the Center for Advancing Science/Math, Teaching Learning and Evaluation (CASTLE) for the Inclusive Excellence Competition.  
$737,108 from the New York State Division of Criminal Justice Services to John Klofas, professor of criminal justice in the College of Liberal Arts and founder of RIT's Center for Public Safety Initiatives, for support of the Monroe Crime Analysis Center.
For more information, go to www.rit.edu/research.