Leadership Programming
Enhance your leadership skills through participation in academic courses and training programs.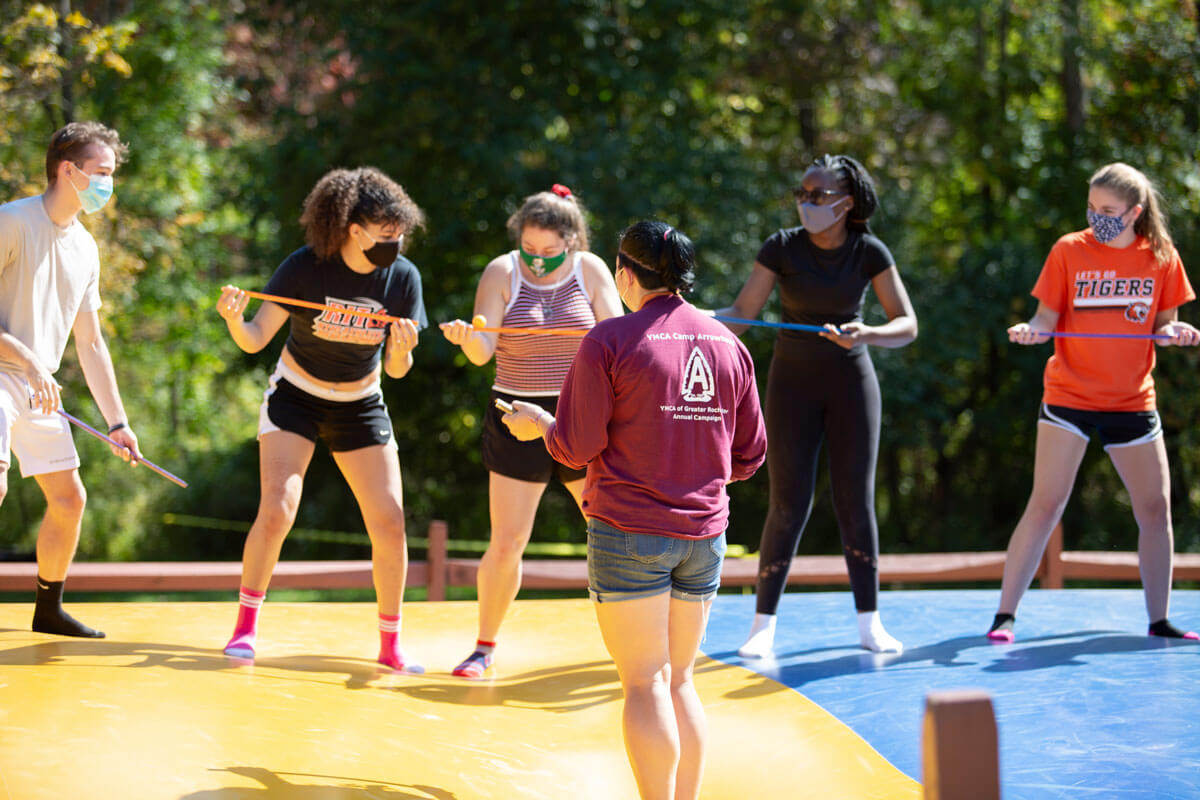 Leadership Retreat
Leadership Retreat is a fun and interactive program that takes place off campus and encourages you to reflect on leadership skills you use during a series of engaging activities. This one-day event not only helps in understanding what skills you use as a leader in an everyday setting, it also helps you to recognize the skills you want to acquire and develop.
Leader to Leader: Making Connections Count
In today's competitive job market, employers are looking for candidates that are not only competent in their area of study, but also hold a variety of other skills. In this virtual series, you will interact with RIT alumni and young professionals in order to understand their transitions from students to professionals: the skills they needed in order to achieve success and how they started developing those skills at RIT.
Offered in collaboration with the Office of Career Services and Co-Op.