Horizons program planned to discuss societal solutions
Civil discussions with educated participants encouraged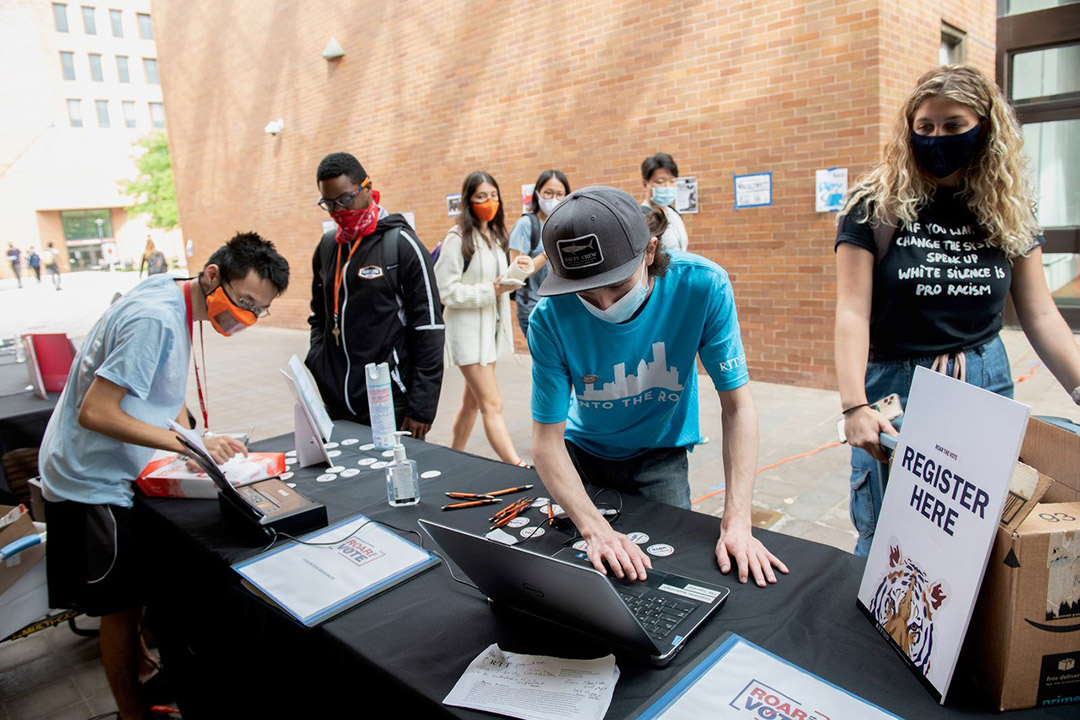 RIT students, faculty, and staff are invited to discuss non-partisan solutions to some of the most complex civic and political problems of our day as part of the Horizons program.
The first, with the topic, "Youth and Opportunity: What Should We Do for Future Generations to Thrive?" is scheduled from 5 to 6:30 p.m. Wednesday, Feb. 9, in the 1829 Room, Student Alumni Union. Space is limited, so participants are strongly encouraged to register in advance.
"This is a growing interest among college students," said Alex Tubridy, civic engagement coordinator for the Center for Leadership and Civic Engagement. "These sessions will help people understand how to have these conversations."
The intent is to have students, faculty, and staff approach what may seem like a difficult conversation in a respectful, educational, and constructive manner, and come away with a greater understanding of others who hold diverse views on complex issues.
Based on the National Issues Forums model for deliberative dialogues, the program promotes active listening and dialogue rather than debate on difficult topics. Participants are provided with the discussion topic in advance to understand the issues and consequences of various actions prior to their conversation.
Trained volunteer moderators will help with the discussion.
Future topics could include the national debt, immigration, and universal healthcare.
Last fall, the Horizons program was integrated into two weeks of a course for students new to RIT's School of Individualized Study. The course was to help students think comprehensively about their disciplinary interests, develop a theme, build their social capital, learn how to tell their story, and, with the help of the Center for Leadership and Civic Engagement, develop and practice deliberative dialogue.
"We know the value of being able to have a productive and informed conversation with other members of a community and the Horizons program helped about 50 students practice this valuable skill," said Meg Walbaum, director of strategic partnerships for SOIS.
Alejandra Paige, who is graduating this spring with a personalized degree of psychological perspective on cybersecurity counter intelligence through SOIS, took the two-week course last fall and will moderate Wednesday's discussion about encouraging younger generations to become involved politically.
"I'm passionate about this topic myself," said Paige, of Geneseo, N.Y. "The majority of both individuals on campus and the public should talk more about this as it talks about the growth of our youth and the growth of our country."
Surveys have said nearly 80 percent of RIT students have never had discussions with faculty about complex societal issues that are often politicized.
Paige said having open dialogues such as the Horizons discussions "will make our conversations more easily accessible. They need to happen so we can feel more educated about these topics. And the more perspectives we have about these important topics, the better off we are as a society."
The second Horizons discussion is scheduled for March 9.
Horizons is the latest RIT initiative to get students more interested in civic engagement.
Topics