RIT's 'Master Up NY' offers tuition scholarship for master's degrees
Scholarship program for NY residents and graduates from NY institutions offers 30 percent scholarship to qualified students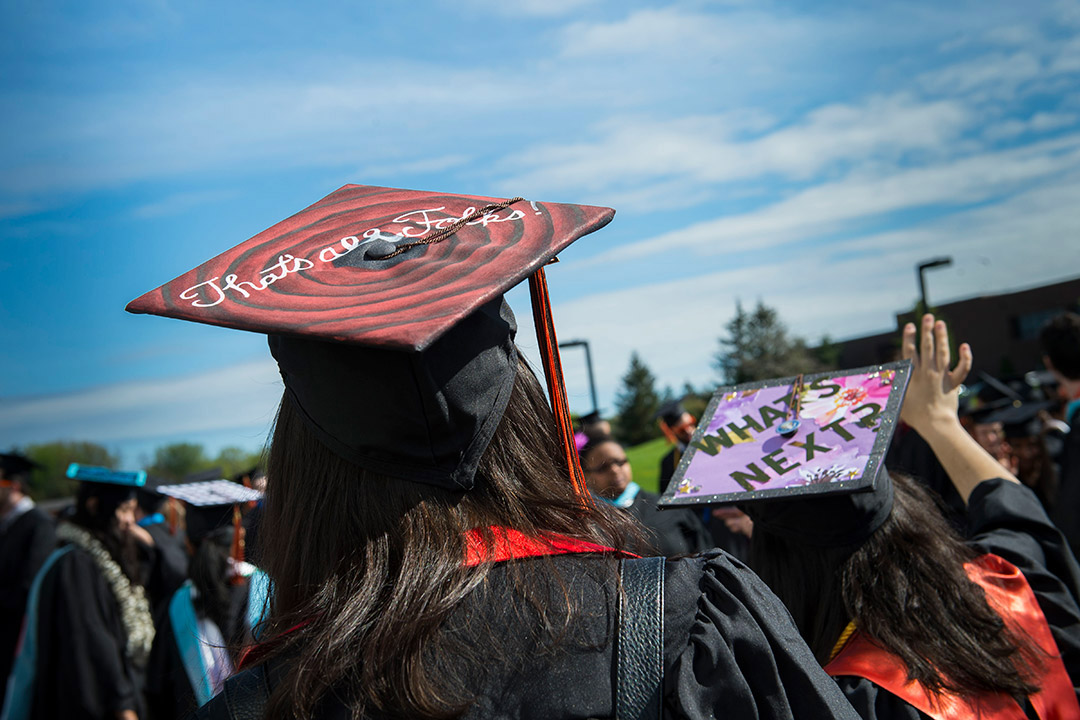 Rochester Institute of Technology has announced a tuition scholarship program for New York state residents and graduates of New York colleges and universities seeking to further advance their career opportunities while the job market recalibrates and the country responds to the coronavirus pandemic.
Master Up NY includes a special scholarship covering 30 percent of graduate tuition for an RIT on-campus master's degree. The tuition scholarship enables qualified students with a bachelor's degree to develop expertise in their chosen field, network with faculty and peers, and prepare for a future beyond the COVID-19 pandemic.
RIT offers master's degrees in high-growth, high-demand fields, including computing security, global supply chain management, business analytics, bioinformatics, visual communication design, sustainable engineering, among other programs. The Master Up NY scholarship applies to more than 65 degree programs. Some graduate degrees can be completed in 12 months, while others can be finished in 18 to 24 months.
More information about Master Up NY and graduate study at RIT is available at Master Up NY.
RIT Master Plan gives grads solid next step
The RIT Master Plan is for RIT graduates seeking to further advance their career opportunities. This scholarship covers 55% of graduate tuition. RIT students who anticipate graduating in December 2020, May 2021, and August 2021 may be eligible for this scholarship. This offer also applies to alumni who graduated in December 2019, May 2020, and August 2020.
Topics