2010
Innovation Hall of Fame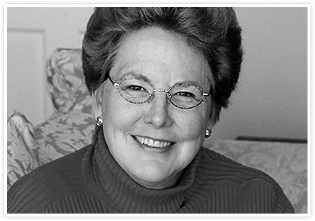 "As a child of a working class family growing up in s very small Midwestern town, I felt acutely the lack of intellectual resources in my environment. Coming to RIT opened up a new world for me—a world of rich scientific knowledge and vast horizons for future growth. It was a revelation for me, and I drank it all in with great excitement. After beginning graduate work in chemistry at Caltech, I decided to leave science and go to my other love, literature. Although in a sense I had left my apprenticeship in chemistry at RIT behind, I continued to draw on it through the next decades as I worked, along with others, to establish the interdisciplinary field of literature and science. A few years ago I had the opportunity to re-connect with the humanities program at RIT, and I was delighted to see how far they had come since my student days at RIT and how ambitious are their plans for the future. I cherish the introduction to knowledge that I received at RIT, and I hope that my connection with it will continue and flourish in the years to come."
N. Katherine Hayles' hope will come to fruition, as she is slated to return to RIT in June of 2010 as a featured speaker at the Future of Reading conference. The three day symposium presented by The RIT School of Print Media and RIT Cary Graphic Arts will be organized around a central question: How will reading change in the next decade? Expected to draw between 300 and 500 participants, the conference will feature provocative and challenging presentations by experts in writing systems, content creation, vision and cognition, typography, visual media, and display technology.
Interests in science and literature led to a unique career path
Technology—particularly the proliferation of the computer and the Internet—is fundamentally changing the way we communicate. Given this situation, the relationship between the media, literature, and science and technology has become a central focus of literary critics, scientists and media analysts.
Prominent in this group is N. Katherine Hayles '66 (chemistry), professor of literature and media art at the University of California. Hayles has earned an international reputation as a post-modern literary critic and is considered a central figure in establishing connections among literature, media and science. She talked about this subject at RIT in a presentation entitled "Literature as a Computational Practice."
Hayles' route to studying science and literature was somewhat circuitous. Following completion of her B.S. from RIT and master's (chemistry) from Cal Tech, Hayles began work as a chemist. Her lifelong love of literature and her lack of enthusiasm for laboratory work led her down a different path.
"I always enjoyed science and literature and was fascinated by the interplay between the two," she says. "I soon decided to return to school, received my Ph.D. in literature and began formally studying the connections between science, literature and the media."
Hayles went on to teach at the University of Iowa, Cal Tech and Dartmouth before moving to the University of California. She received a Guggenheim Fellowship and a Rockefeller Residential Fellowship, among numerous honors. She has written books on literary criticism and theory, including How We Become Posthuman: Virtual Bodies in Cybernetics, Literature and Informatics, which won the prestigious Rene Wellek Prize for the best book in literary theory for 1998-99.
Hayles has agreed to help researchers at RIT with digital literacy projects, says Susan Barnes, professor of communication and associate director of the Lab for Social Computing at RIT.
"Professor Hayles has been exceptionally collegial and supportive of research here at RIT, which has greatly assisted our efforts to enhance the study of science and literature," Barnes says. "Her work also serves as a model for future developments in the discipline and will have a major impact for years to come."
Hayles hopes that continued study of science, literature and the media will assist Internet entrepreneurs, writers and policy makers in utilizing the power of the digital age for the benefit of all society.
"Electronic publishing and the digital media have tremendous potential to inform the public and make literature and writing as a whole more open and democratic," she says. "There are certainly issues that need to be addressed, but I am optimistic as we move into the future."