Tiger Tank
Sponsored by Saunders College of Business, this event gives students the opportunity to pitch their early-stage product or service business idea to a panel of judges (aka, Tiger Sharks) for a chance to win cash prizes.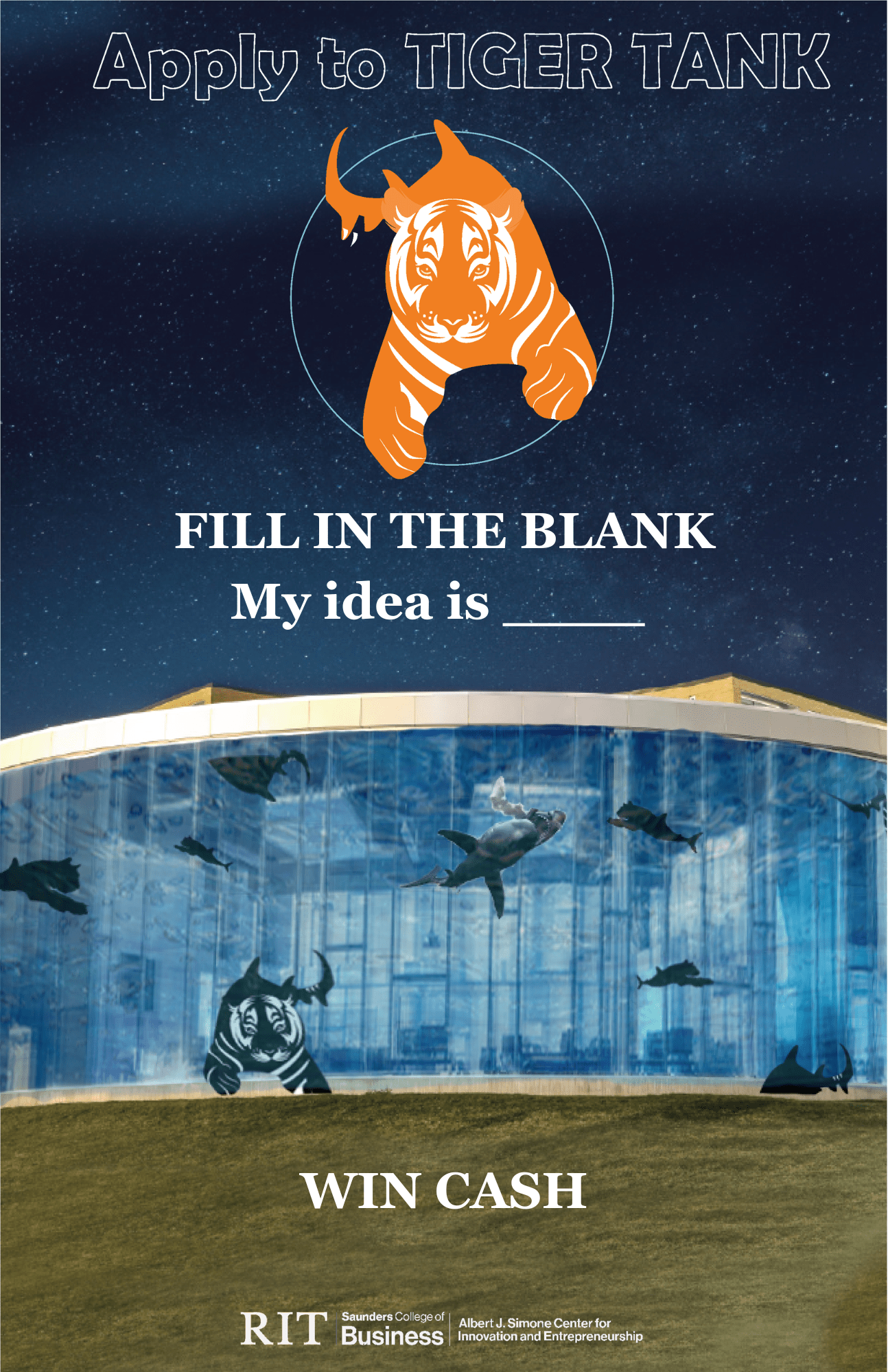 Applications for the Fall 2023 Tiger Tank Pitch Competition are now open! Apply Here Today!
Requirements
Submissions describe an early-stage product or service with a foreseeable commercial impact. This includes:
How the venture is unique and what problem it seeks to solve.
A description of the target market.
Any potential challenges to delivering this product or service.
Pitches will be evaluated based on uniqueness, feasibility, and ability to impact people.
The top 30 applicants will be invited to the Final Competition consisting of 90-second elevator pitches. All teams are required to be present (on-site) at the event to participate.
Application
Before starting the online application, be prepared to answer the following:
Describe your early-stage product or service that has a foreseeable commercial impact.
How is your venture unique?
What problem does your idea seek to solve or what gap in the marketplace does it seek to fill?
Describe your target market.
Who are the potential consumers and/or users?
What value does this venture add to their lives?
Describe any potential challenges you see in delivering this product or service.
Have you received more than $10,000 worth of external commercialization funding? If yes, please describe. This includes SBIR or angel investment funding. This does not include any resources employed for IP protection or research.
Prizes
Prizes awarded during the Tiger Tank Pitch Challenge are per team
1st Place:   $2000 prize
2nd Place: $1250 prize
3rd Place:  $750 prize
4th Place:  $500 prize
5th Place:  $250 prize
Contact
For more information, contact Rupa Thind.
Recent Winners