9/11 Remembrance Vigil planned at RIT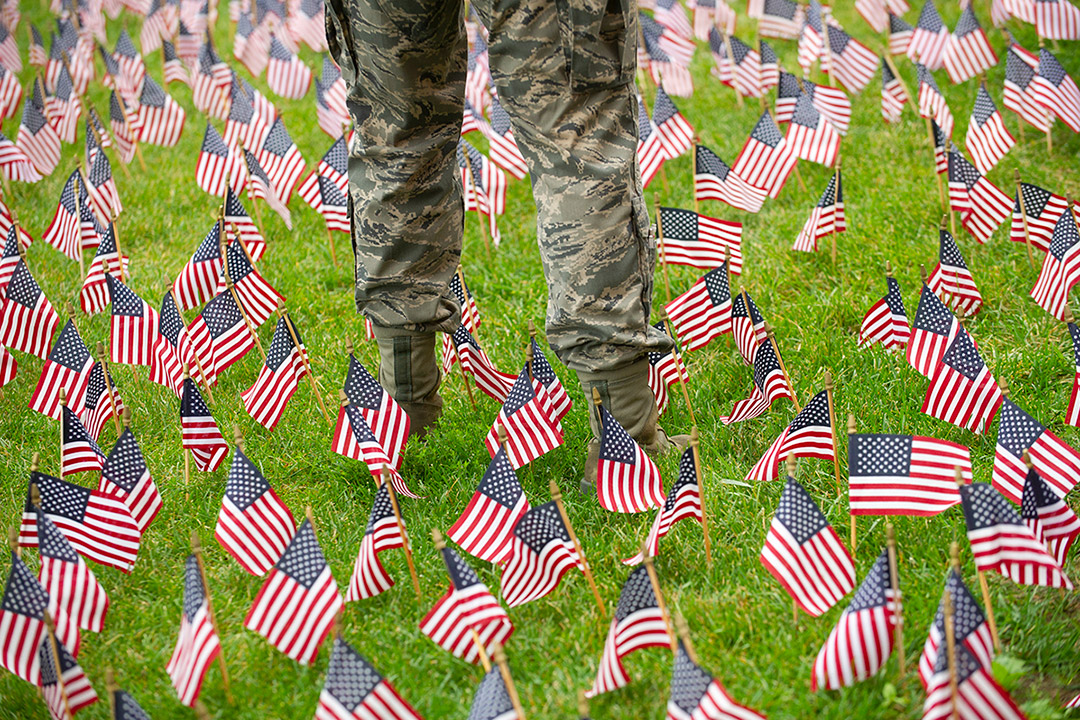 Rochester Institute of Technology will hold a remembrance vigil Monday morning for those who died in the September 11 terrorist attacks in 2001.
The event begins at 8:10 a.m. outside RIT's Student Alumni Union, next to The Sentinel sculpture, where 2,977 flags will be planted on the grass, honoring each life lost in the attacks. It is hoped a dollar for each flag will be donated to support Voices Center for Resilience, supporting 9/11 victims' families, survivors, and first responders as well as other communities impacted by tragedy globally.
The presentation of colors will lead the ceremony, and a large flag will be strung from fire trucks from the Henrietta Fire Department.
Taps will be played at 8:46 a.m., 9:03 a.m., 9:37 a.m., and 10:03 a.m. as a tribute to those who lost their lives that day.
Guest speaker will be retired Col. Anthony Basile, 174th Fighter Wing Commander at Hancock Field in Syracuse.
Representatives from several service organizations are expected, including those from Air Force ROTC, Army ROTC, Rochester Police Department, Monroe County Sheriff's Office, Naval Reserve Officers Training Corps, Patriot Guard Riders, Pershing Rifles, RIT Ambulance, RIT Public Safety, Silver Wings, and the United States Coast Guard.
The event, hosted by RIT's Arnold Air Society squadron, a professional service organization dedicated to community service, professional development, and education about our national defense, is open to the public.
Topics