Mandel, balmy weather highlight Brick City Homecoming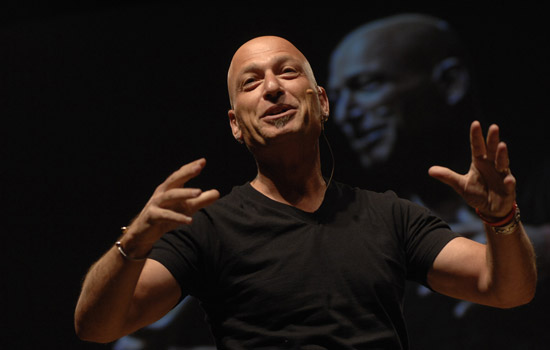 A. Sue Weisler
It's rare when Rochester's weather rivals the big-name entertainment as top attraction at RIT's annual Brick City Homecoming. Thousands of students, parents, alumni and friends traversed the campus in shorts and t-shirts as temperatures reached into the 80s for much of the weekend-long celebration, which concluded Oct. 7.
Not to be outdone, comedian Howie Mandel turned up the heat during his performance Oct. 6 in the Gordon Field House and Activities Center. Fans laughed the evening away as Mandel, star of NBC's hit game show "Deal or No Deal," bantered frantically with members of the audience.
Other highlights included a concert featuring pop star Rihanna and a presentation by Apple co-founder Steve Wozniak, this year's Horton Distinguished Speaker.
Photos from Brick City Homecoming are available at http://huthphoto.com/RITReunion2007/index.php.
Topics