Honors Committees
Activities Committee
The Activities Committee provides diverse activities for honors students including volunteer, cultural, and social events.
Gibson 3B Lounge
Monday, 7:00pm - 8:00pm
View the Committee Bylaws
Committee Chairs
Dominique Caldwell
View Details
Emails:
People on the email distribution list will be given a brief reminder about upcoming meetings.
If you want to be added to the email distribution list, send an email with the subject, "Add to Email List" to activities@honors.rit.edu. If you have friends that wish to be added to the list, please refer them to this page. Thank you.
If you wish to be removed from the email distribution list, send us an email with the subject, "Remove from Email List". You will be removed from the list as soon as possible.
Tentative Events:
Below are some of the events (with a brief description for each event) that the committee usually hosts every year.
Feel free to come to meetings to suggest new activities for the committee to organize. The group is happy to organize new activities for the honors community.
Honors Fall Picnic
Honors students, faculty, and staff can enjoy an afternoon of free food, pick-up sports.
Honors Darien Lake Trip
One of the biggest events that the committee puts together. Students can sign up for an all-day trip to Darien Lake amusement park, full of great roller coasters like the Man of Steel and the Viper.
Halloween Party
A post-Halloween gathering running from 8 pm to midnight. Students gather together in an informal atmosphere for food, Halloween candy, music and party games. Costumes are strongly encouraged. Prizes will be awarded to winners in different costume categories: Overall Best Costume, Most RIT, Funniest, Most Creative, and Best Group Costume.
Honors Ski Trip
One of the biggest events that the committee puts together. Students can sign up to limited slots for a trip to Bristol Mountain for either skiing or snowboarding. There are a few plans to sign up for, and all of them are at relatively low prices. Some of the plans include equipment rentals and/or lessons. All of the plans include lunch from Panera Bread.
Honors Board Game Night
Join the honors activities committee for a night of board game related fun. Feel free to bring your favorite board game. Pizza and soda will be served.
Honors Movie Night
Join us for a couple of movies and snacks and hang out with your fellow honors students! More details to come, stay tuned...
Honors Root Beer & Rock Band Social
Root beer float social with root beer fresh off the tap, vanilla ice cream, and toppings. We plan on bringing Rock Band to the event this year.
Honors Spring Picnic
Similar to the Fall Picnic, Honors is having a Sunday BBQ in the Grace Watson Picnic area. Come and go as you please while snacking on burgers, chips, and cookies. Get outside and take a moment away from spring quarter's work load to hang with the rest of Honors.
Senior Wine Tour
Take a bus ride to at least two wineries to celebrate graduation with your Honors friends. Must be 21 and show ID.
If you have any questions about the committee, feel free to contact the chair at activities@honors.rit.edu. Thank you very much.
---
Housing Committee
The Housing Committee maintains and improves the quality of life for those students residing in Honors Housing (Building 49, Gibson) and facilitates in housing assignments in the spring for those who are to be living in Honors Housing the following year.
Gibson 3B Lounge
Thursday, 7:00pm - 8:00pm
View the Committee Bylaws
Committee Chairs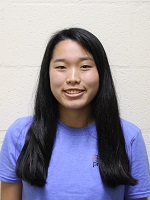 Sarah Oakes
View Details
The Honors Housing Committee is responsible for maintaining and improving housing for Honors Students. In particular, the Housing Committee is responsible for the Honors Dormitory, Gibson.
Last year we set out to update the look of Gibson. We painted floor murals on each floor, and a Gibson mural in the 3B lounge. We also replaced missing coffee makers, and proposed ideas for students in Gibson to be able to rent out an Xbox 360.
This coming year we are looking for new ideas and suggestions on how we can improve housing for all of you. As of right now we are still thinking of finalizing the Xbox 360, possibly painting a sign for the tunnel entrance to Gibson, and fundraising for various new additions to the Gibson lounges. We want to hear your ideas so let us know what you think! Better yet, come to a meeting!
Contact Information
If you have a suggestion about housing or would like to be added to the contact list, let us know at housing@honors.rit.edu
---
Newsletter Committee
The Newsletter Committee tracks and reports on the various events in the Honors Program, as well as showcasing the talent and adventures of our students. The newsletter will be issued twice a semester.
Committee Chairs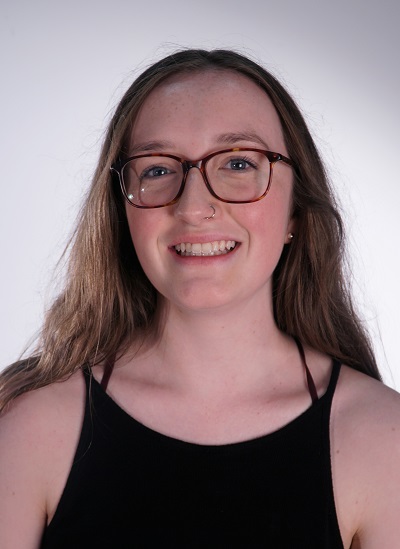 Chelsea Cramer
View Details
The Honors Newsletter Committee is responsible for reporting the events and accomplishments of the Honors Program and its students. We write, edit, and publish a comprehensive documentation of important Honors news twice per semester.
This year, the Newsletter Committee is preparing to publish their first newsletter. We are looking for students who would like to participate in the creation of the newsletter in various roles, from writing to editing to designing. If you have any events you would like to submit to be featured in the newsletter, enter them into this Newsletter Submission Form. We want to hear your ideas for the publication and what you'd like to be included, so if you're interested, come to a meeting!
Contact Information
If you have a suggestion about housing or would like to be added to the contact list, let us know at newsletter@honors.rit.edu
---
Service Committee
Service Committee helps Honors students find ways to give back to the community at large and enrich their Honors experience.
Gibson 3B Lounge
Tuesday, 6:00pm - 7:00pm
View the Committee Bylaws
Committee Chair
Allison Zeznick
View Details
The Service Committee meets weekly to gather information about complementary learning activities on campus and plan qualifying activities for the year. The committee members will keep an up-to-date calendar of on-campus activities that can count for comp learning (which can be added to your Google calendar using the link below) and will send out emails about comp learning opportunities.
Here is your way to see all the Comp Learning opportunities that Service Committee and the Comp Learning Advisers have set up for you in one place.
Open your RIT or any gmail account
Go to the Calendar tab
Click the drop-down box to the right of "Other Calendars"
Add by URL
Copy and paste this link into the box
Current Ongoing Projects
Habitat for Humanity
Foodlink
Mary's Place
Recover Rochester
Margaret's House
Rochester Career Mentoring Charter School
Committee Responsibilities
Host a minimum of 3 activities per year that count towards comp learning
Inform students about activities on campus that count towards Comp Learning
Have an up-to-date calendar of activities that count for Comp Learning
Send out an email once a month about available service opportunities
Meet weekly to discuss new ideas and give project updates
Must have at least 3 members to operate
(Will focus on community service rather than leadership)
---
Steering Committee
The Rochester Institute of Technology Honors Program Steering Committee will direct the program's long-term plans and will also maintain evaluation quality and availability to the students.
Ombuds Office space (across from Brick City Cafe)
Tuesday, 7:00pm
View the Committee Bylaws
Committee Chairs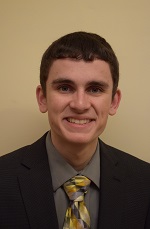 Renaud Chauret
View Details
Imagine a large truck without a driver. Not pretty. It needs someone to steer. That's where we come in.
We help the Honors Program get stuff done. If it needs to be done, we're on it. We're good like that.
Last year we worked on experimenting with a suggestion box system and new activities for students, starting exit interviews for graduating Honors students, and discussed proposed changes in the honors program and where we want the program to go in the future.
This year we've been working on several projects. We will have a t-shirt sale in the fall and we'll be brainstorming some new fundraising projects for the remainder of the year. We will also be looking at the Honors Admission process and a few other topics that Honors students have expressed through survey responses.
If you're interested, contact me or come to a meeting!
---
Technology Committee
The Technology Committee serves as a body for designing, managing, enhancing, and maintaining the Honors Program's computing services.
Gibson Lounge
Thursday, 8:00 pm
View the Committee Bylaws
Committee Chair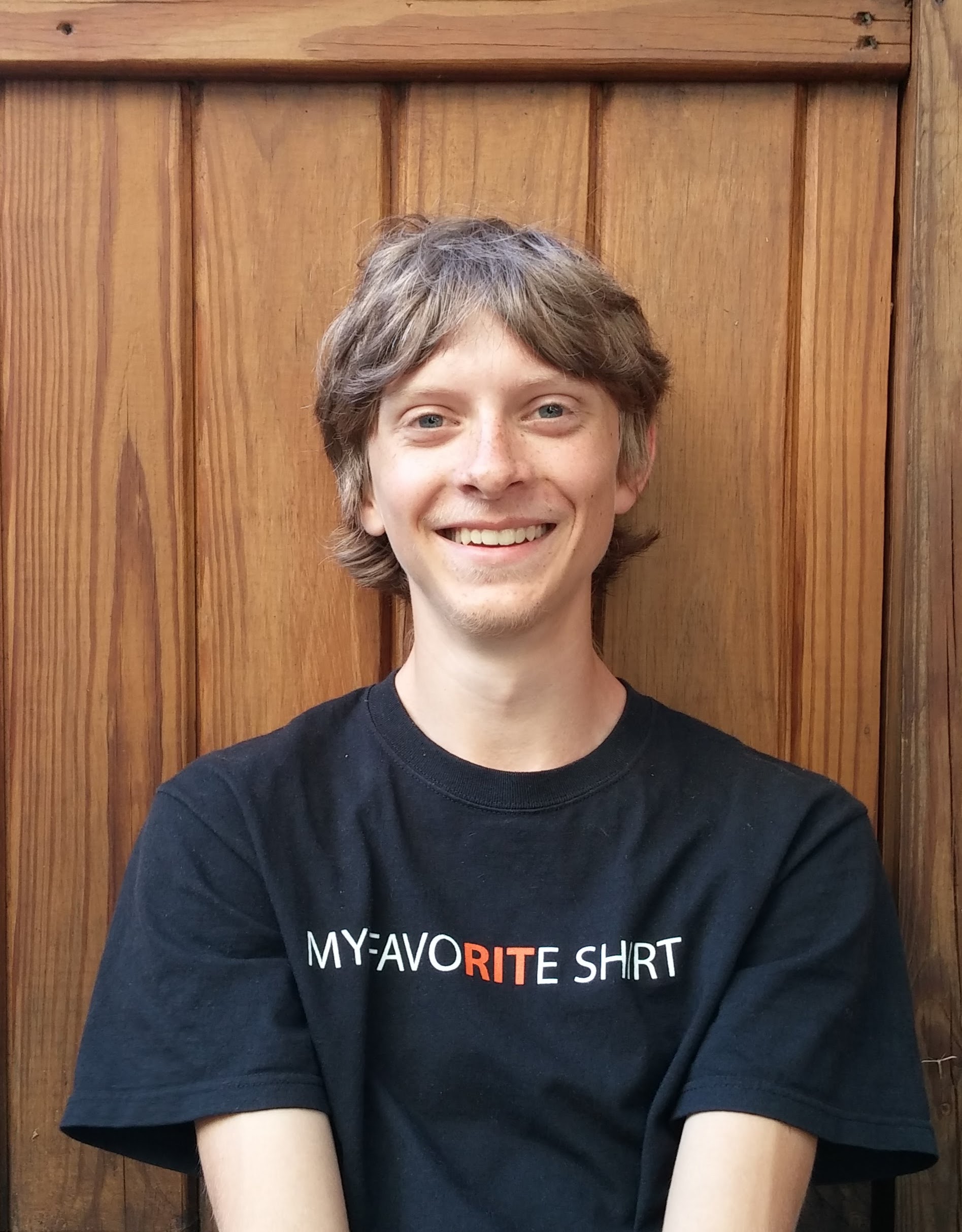 Randy Carlson
View Details
We will be working on apps, clipboard surveys and finding programs to use for events. Please email for info.