Student Spotlights
Students in the Honors Program regularly earn the top awards at RIT, and are internationally recognized for their work and studies.
Creative Excellence
​
​Honors students Siobhan Gannon and Eryk White (Film and Animation) won special recognition for their short film, Limelight, at the Ithaca Short Film Festival (Best Animation) and at the Virginia Emerging Filmmakers Festival (Official Selection) with many festivals still to be decided. This work, created as a senior animation capstone, depicts a retired game show host struggling to let go of his glory days gone by. In an allegorical journey through the game show's sound stage, Siobhan and Eryk address the challenge of what to do when the limelight fades away.
Goldwater Scholars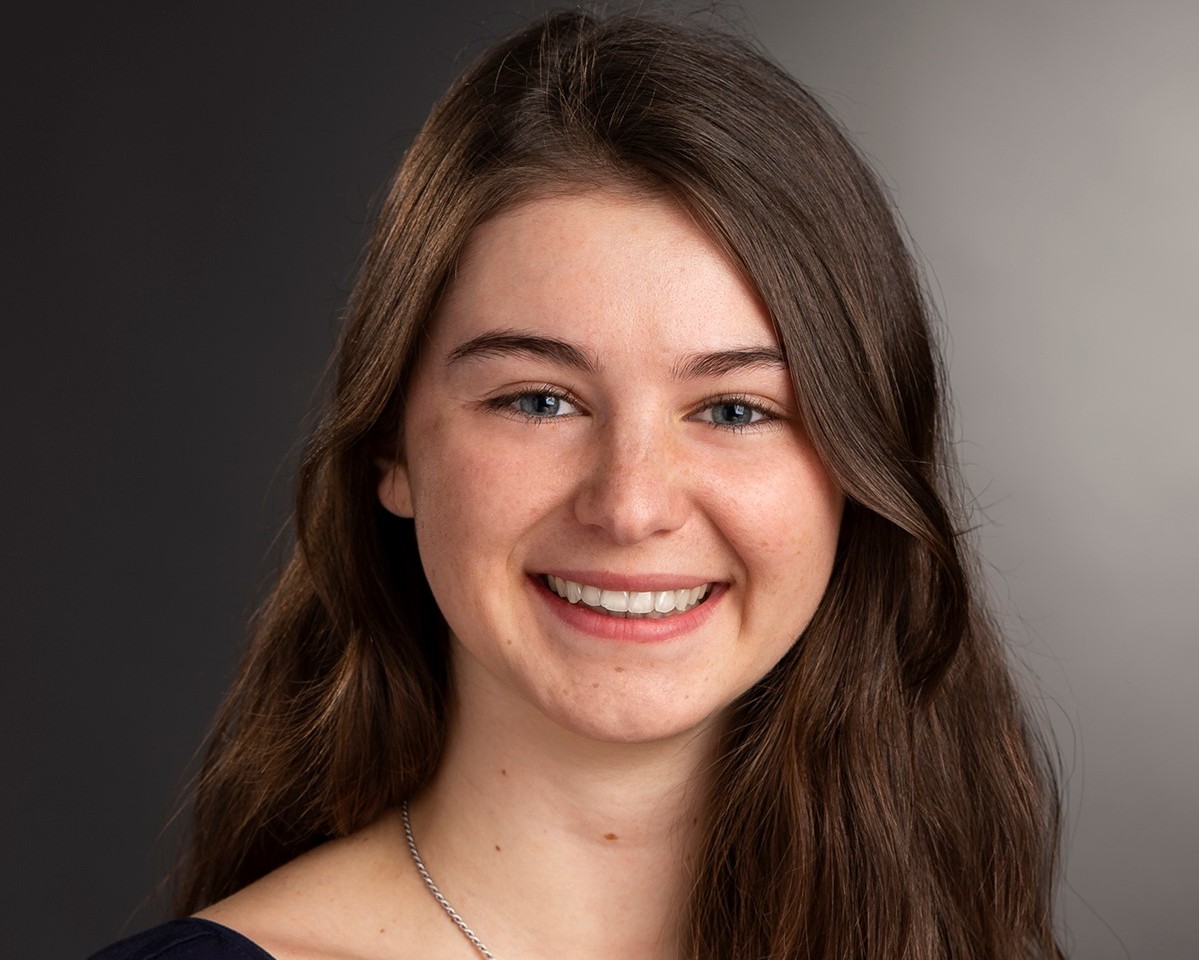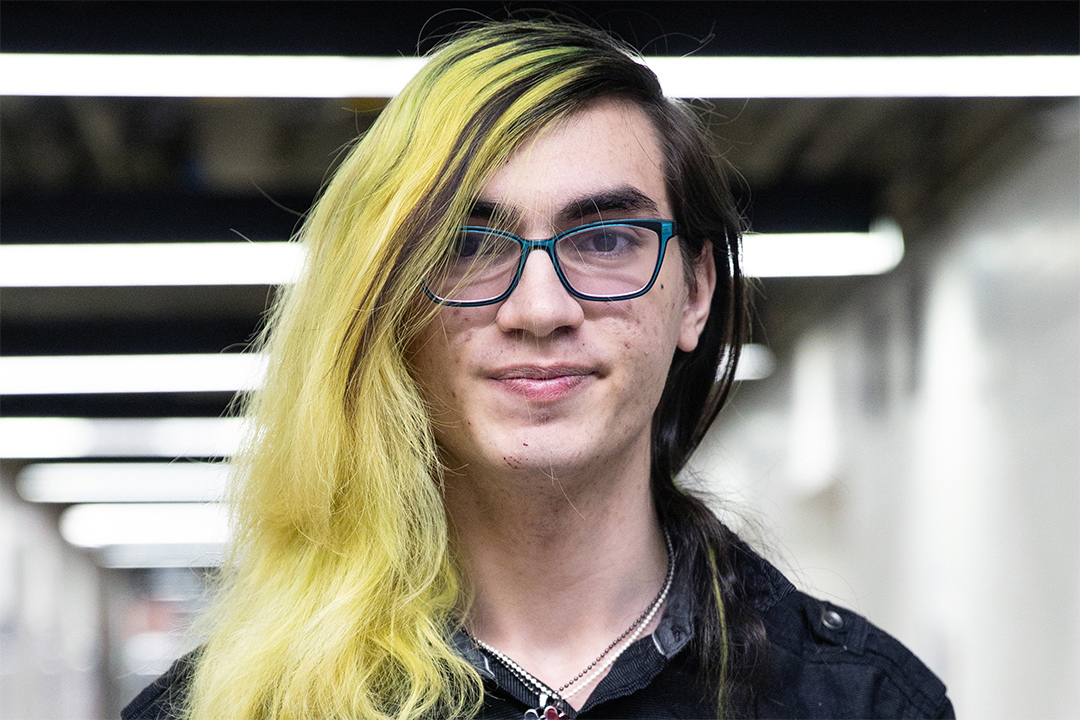 Honors students including Emily Mahoney (Chemistry BS) and Quinn Kolt (double major in Applied Mathematics and Computer Science) have been named Goldwater Scholars — a prestigious award for undergraduate students in the fields of the natural sciences, engineering, and mathematics. The award is based on academic merit and research experience, and virtually all intend to obtain a Ph.D. as their highest degree and is given out to about 300 students nationwide, out of over 5,000 eligible students.
Fulbright Awardees
Established in 1946, the Fulbright prize is one of the most prestigious in academic circles and is sponsored by the U.S. Department of State's Bureau of Educational and Cultural Affairs, promoting cultural exchanges with more than 140 countries. Approximately 1,900 US students earn this award each year from around the country. A number of other Honors students have also been named finalists for this award in the past, including Matthias Hausman (double major in Mechanical Engineering, and International and Global Studies), Victoria Scholl (Imaging Science), Kaylin Beiter (Biomedical Sciences) and Rose Rustowicz (Imaging Science).
Next Big Idea Entrepreneurship Competition
Honors students Taylor Harris and Jayha Smith are winners of the Next Big Idea Entrepreneurship Competition: Six teams of deaf and hard-of-hearing students from RIT's NTID shared their ideas for new businesses that positively impact deaf and hard-of-hearing communities. Judges reviewed projects and selected MoWay, a wearable device is designed to help people who walk as part of their exercise routines to avoid collisions with people walking behind them.
Outstanding Undergraduate Scholar Award
The Outstanding Undergraduate Scholar Award celebrates the top 1% of undergraduate students who are able to maintain a high standard of academic excellence while also giving back to their community through civic or volunteer work, conducting research, or being engaged in a co-op or work in their field of study. This year's class of Outstanding Undergraduate Scholars includes Honors students Ashley Hum, Libnah Rodriguez, Christie Agbalessi, Ann Marie Byerley, Connor Gerace, Filip Jander, Stephen Kronenberger, Morgan Monteith, Sarah Oakes, Om Saran, Malcolm Sherman-Godfrey, Celia Mercovich, Emalee Wrightstone, Jamison Friauf, Nicholas Ricci, Alexander Rohring, Maggie Blaisdell, Siobhan Gannon, Katie Hobler, Scilla Raymond-Gazave, Zayneb Ghazle, Diamond Guy, Sarah Tyler, Triton Adamski, Brianna Bilich, Pedro Bretón, Mark Drobnak, Ingrida Ivaska, Caleb Katzenstein, and Fatima Umar.
Excellence in Student Life Award
The Excellence in Student Life Award (formally Alpha Sigma Lambda) was founded in 1964 to celebrate students who represent the guiding principles of Engagement, Scholarship and Leadership and who demonstrate a healthy balance of academic success and student engagement. Students selected for this honor have a high GPA and hold significant leadership positions within RIT-related activities. This year's awardees include Honors students Mercy Chado, Grant Franko, Dan Giaime, and Trinity McFadden.
Community Impact Award
The Center for Leadership and Civic Engagement coordinates the application and/or selection process for the Community Impact Awards. This year's recipients of the Alfred L. and Ruby C. Davis Scholarship include Honors students Patrick Edwards, Maria Morcos, Heather Moses, Trinity McFadden, Danny Le, Helayne Drell, Maduka Gunasinghe, Maggie Blaisdell. This year's recipients of the Fredrick Douglas Scholarship include Honors students Patrick Edwards, Maria Morcos, Trinity McFadden. Patrick Edwards was also a recipient of the Joseph T. Ferraro Memorial Scholarship. 
Ellie Blake, Outstanding Graduate Award
Ellie Blake (ASLIE) won the NTID Outstanding Graduate Award for interpreting students earning a bachelor's degree. Way to go, Ellie!
 
Students in the RIT Honors Program hold leadership positions that impact policy and student lives.
COVID Planning Task Force Member
Griffin (Environmental Sustainability, Health and Safety BS/MS) served on both RIT's Spring Planning Task Force and RIT's Fall Planning Task Force to help shape university policy in response to the COVID-19 pandemic, including issues related to housing, student activities, and well-being for those on campus, with the larger goal of keeping campus open and safe. Other members of the committee include Dr. Dave Munson, RIT President, and Dr. Ellen Granberg, Provost and Senior Vice President for Academic Affairs. The task force's accomplishments are many, including approval of alternative grading options for students and implementation of innovative new practices and new safety standards related to places and spaces.
41st Annual Student Writing Awards
Rochester Institute of Technology's College of Liberal Arts honored student achievements in writing which recognize exceptional student writers in our RIT community each year. Out of the 15 awards given, six students are Honors students! Congratulations to Julia Provenzano Priscilla Nascimento, Helayne Drell, Damien D'Arcy, Matthias Hausman, and Carley Visser.