Student Spotlights
Students in the Honors Program regularly earn the top awards at RIT, and are internationally recognized for their work and studies.
Creative Excellence
​
​Honors students Siobhan Gannon and Eryk White (Film and Animation) won special recognition for their short film, Limelight, at the Ithaca Short Film Festival (Best Animation) and at the Virginia Emerging Filmmakers Festival (Official Selection) with many festivals still to be decided. This work, created as a senior animation capstone, depicts a retired game show host struggling to let go of his glory days gone by. In an allegorical journey through the game show's sound stage, Siobhan and Eryk address the challenge of what to do when the limelight fades away.
Goldwater Scholars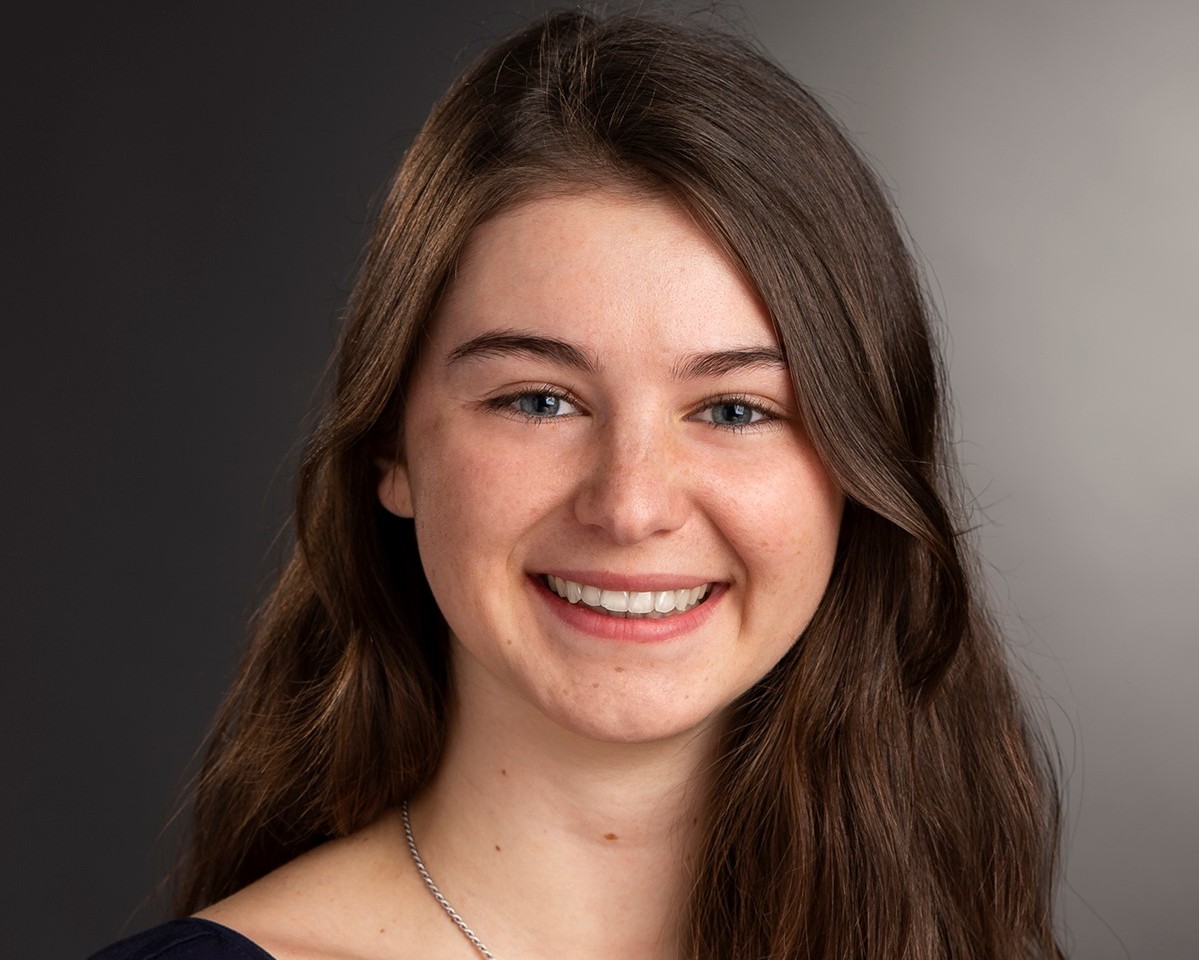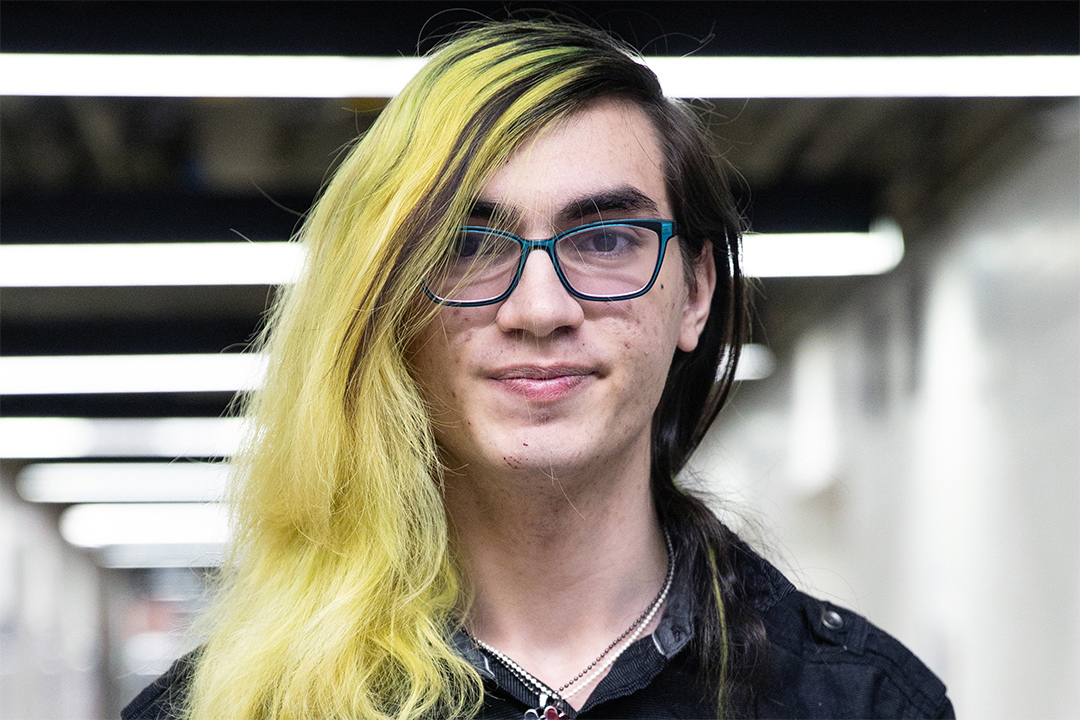 Honors students including Emily Mahoney (Chemistry BS) and Quinn Kolt (double major in Applied Mathematics and Computer Science) have been named Goldwater Scholars — a prestigious award for undergraduate students in the fields of the natural sciences, engineering, and mathematics. The award is based on academic merit and research experience, and virtually all intend to obtain a Ph.D. as their highest degree and is given out to about 300 students nationwide, out of over 5,000 eligible students.
Fulbright Awardees
Established in 1946, the Fulbright prize is one of the most prestigious in academic circles and is sponsored by the U.S. Department of State's Bureau of Educational and Cultural Affairs, promoting cultural exchanges with more than 140 countries. Approximately 1,900 US students earn this award each year from around the country. A number of other Honors students have also been named finalists for this award in the past, including Matthias Hausman (double major in Mechanical Engineering, and International and Global Studies), Victoria Scholl (Imaging Science), Kaylin Beiter (Biomedical Sciences) and Rose Rustowicz (Imaging Science).
Outstanding Undergraduate Scholar Award
The Outstanding Undergraduate Scholar Award celebrates the top 1% of undergraduate students who are able to maintain a high standard of academic excellence while also giving back to their community through civic or volunteer work, conducting research, or being engaged in a co-op or work in their field of study. This year's class of Outstanding Undergraduate Scholars includes the following Honors students:
College of Art and Design
Juliana Falcon
Rebecca Harris
Serina Lin
Priscilla Nascimento
College of Engineering Technology
Donovan Liem
Nathaniel Strong
College of Health Science and Technology
College of Liberal Arts
Bo Allaby
Damien D'Arcy
Pema Lama
College of Science
Megan Borek
Hunter Heineman
Gabriella Orfanides
Isabelle Pilo
Golisano College of Computing and Information Sciences
Renee Bodgany
Cole Easton
Kyle Embling
Mohammad Eshan
Olivia A. Gallucci
Ryan Keller
Allison Maus
Connie McGinnis
Jordan Reeves
Ian Ip "Sam" Sit
Vishwesh Venkatramani
Kate Gleason College of Engineering
Daniel Brunner
Elizabeth Fairchild
Amelia Gilbert
Eli Hansen
Jacob O'Donnell
Sam Silliman
Daniel Zeznick
National Technical Institute for the Deaf
Abigail Bush
Christina Wrynn
Saunders College of Business
School of Individualized Study
Excellence in Student Life Award
The Excellence in Student Life Award (formally Alpha Sigma Lambda) was founded in 1964 to celebrate students who represent the guiding principles of Engagement, Scholarship and Leadership and who demonstrate a healthy balance of academic success and student engagement. Students selected for this honor have a high GPA and hold significant leadership positions within RIT-related activities. This year's awardees include Honors students:
Ann Byerley, Kate Gleason College of Engineering
Rachel Kogut, College of Art and Design
Serina Lin, College of Art and Design
Shane Lockhoof, College of Liberal Arts
Gabby Orfanides, College of Science
Michael Penna, Saunders College of Business
Michael Perez-Gelinas, College of Art and Design
David Prichett, College of Science
Griffin Warntz, College of Engineering Technology
Community Impact Award
The Center for Leadership and Civic Engagement coordinates the application and/or selection process for the Community Impact Awards. This year's recipients of the Alfred L. and Ruby C. Davis Scholarship includes Honors student Buyi Owo-Odusi. This year's recipients of the Fredrick Douglas Scholarship includes Honors student Victoria Newson. Elissa Sainthil was also a recipient of the Walls Olson Memorial Scholarship.
Fram Chair Awards
The Fram Chair Award comes from Gene Fram's philosophy of encouraging students to engage with interdisciplinary and deeper thinking. 

Large Group Winners: for their Presentation: Alt-Andalus: An Exhibit of a Medieval World That Never Existed
Annie Barber, COLA
Jess Edwards, SOIS
Juliana Falcon, CAD
Taode Ogden, GCCIS
Emily O'Shea, CAD
Honorable Mentions:
Lucas Diamond, GCCIS
Tevin Hendess, KGCOE
Emily O'Shea, CAD
Maya Sullum, CHST, 
Lauren Schack-Sehlmeyer, KGCOE
David Brassie, CHST
Maya Quaranta
Students in the RIT Honors Program hold leadership positions that impact policy and student lives.
43rd Annual Student Writing Awards
Rochester Institute of Technology's College of Liberal Arts honored student achievements in writing which recognize exceptional student writers in our RIT community each year. 
Henry and Mary Kearse Writing Award:
Jenna Warren, COLA, Communication
Emma Eagan, COLA, International and Global Studies with Sociology and Anthropology
Stan McKenzie Endowed Writing Award: 
Abigail Block, NTID, ASL, English Interpretation
Raina Freeman, GCCIS, Computing Science