'Zapf Centenary' exhibition celebrates iconic type designers
Hermann Zapf and Gudrun Zapf von Hesse's work on display 100 years after their birth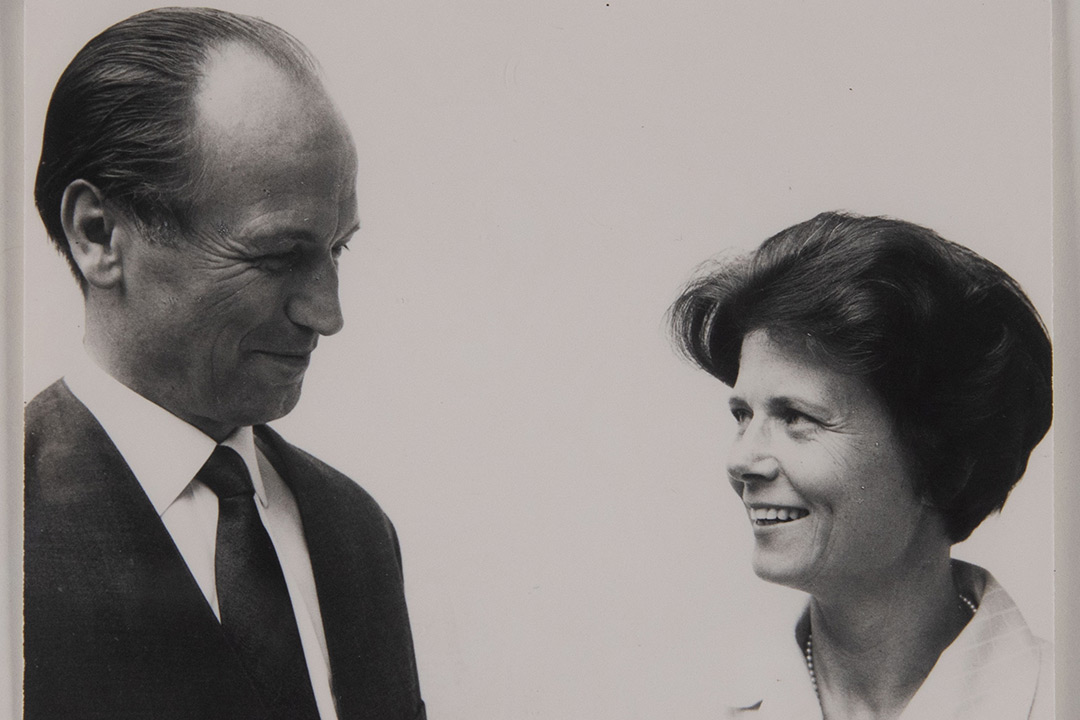 Rochester Institute of Technology's Cary Graphic Arts Collection opened a new exhibition to celebrate the 100th birthdays of renowned German type designers and calligraphers Hermann Zapf and Gudrun Zapf von Hesse. The exhibition, titled "Zapf Centenary," is on display now through Oct. 31 on the second floor of the Wallace Library.
Throughout his career, Hermann Zapf designed some 200 typefaces, most famously the ubiquitous Palatino, Optima and Zapfino. In 1969, he became the first recipient of RIT's Frederic W. Goudy Award for excellence in typography. He later served as RIT's Melbert B. Cary Jr. Distinguished Professor and for 10 years taught summer seminars at RIT on calligraphy and type design, inspiring a new generation of designers.
In 2007, Zapf created his largest typographic work, the Alexander S. Lawson Publishing Center, which now houses the editorial offices of the RIT Press, located next to the Cary Collection on the second floor of the Wallace Library. The project features 27 eight-foot-high glass panels bearing a series of inspirational quotations from famous authors and designers about the alphabet and the cultural importance of books. The texts were typographically arranged by Zapf in a variety of different typefaces and original calligraphy and sandblasted onto the panels by the Pike Stained Glass Studio of Rochester.
Gudrun Zapf von Hesse is a master in her own right and across several disciplines. In addition to an extensive career in the fields of calligraphy and type design, she is an accomplished bookbinder. She also won RIT's Goudy award in 1991.
"Hermann Zapf and Gudrun Zapf von Hesse have a rich history here at RIT," said Steven Galbraith, curator of the Cary Graphic Arts Collection. "It dates back to an early friendship between Zapf and Alexander Lawson, the renowned RIT printing professor that the Lawson Center is named after and who did so much for the Cary Graphic Arts Collection. We are one of two formal repositories for the work of Hermann Zapf and Gudrun Zapf von Hesse, and this exhibition draws from these rich archives to show their profound influence on the world of design."
The exhibition, which opened Monday, features examples of both artists' type design and calligraphy, process work and teaching materials, and tells the story of their relationship with RIT. For more information, go to cary.rit.edu.
Topics