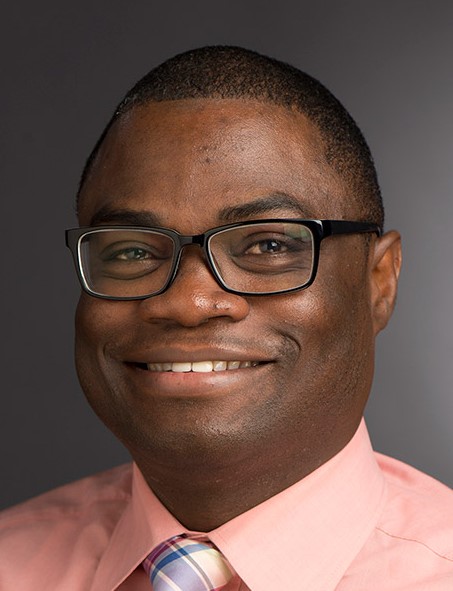 Dr André Hudson
Department Head
Thomas H. Gosnell School of Life Sciences
585-475-4259
Profile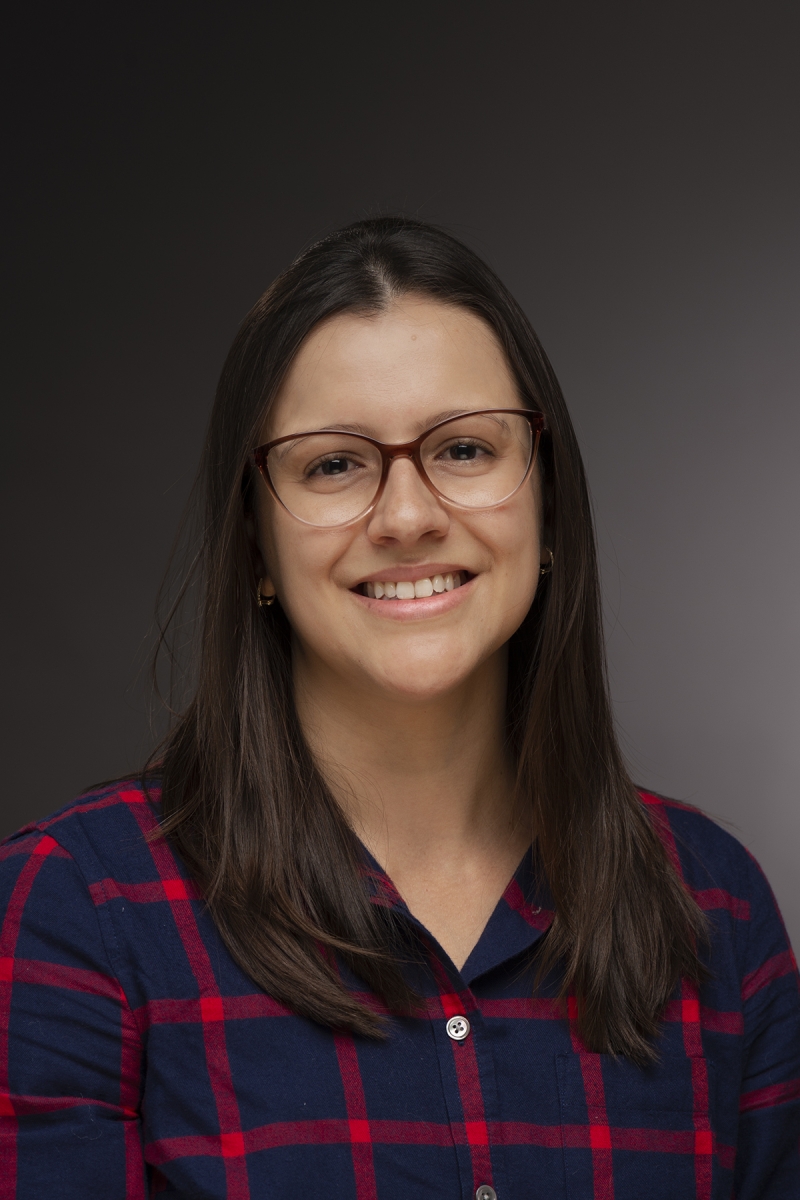 Dr. Renata Rezende Miranda
Post Doctoral Researcher
Thomas H. Gosnell School of Life Sciences
Profile
The Hudson Lab trains the next generation of scientists to solve today's problems and prepares them for future and emerging scientific issues.  Dedicated to addressing the problem of antibiotic resistance, Dr. André O. Hudson and his group focus their research on the identification and characterization of novel antibiotic lead compounds.  They use techniques and approaches from biochemistry, molecular biology, bioinformatics, genomics, and microbiology.  In addition, the lab has ongoing projects addressing various aspects of amino acid metabolism and microbial genomics.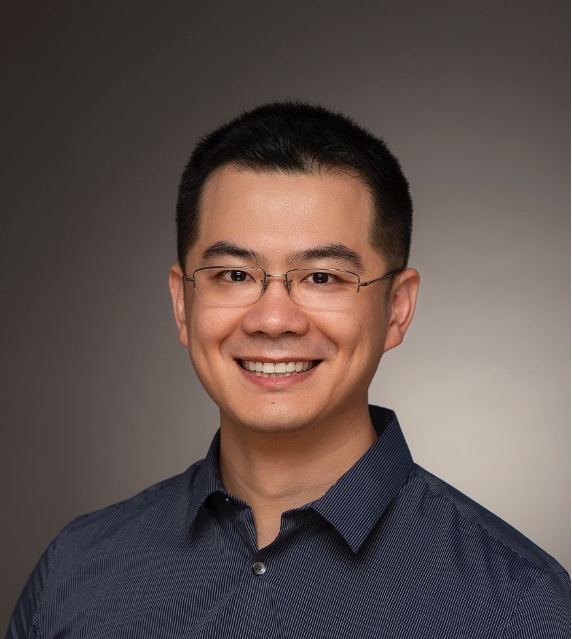 Dr. Ke Xu
Assistant Professor
School of Astronomy and Physics
585-475-6172
Profile
Dr. Xu is an Assistant Professor in the School of Physics and Astronomy and in Microsystems Engineering at RIT.  His group works on two-dimensional (2D) materials, an emerging category of material that is molecularly thin (such as graphene), and has shown great potential for future high-speed energy-efficient electronic and optoelectronic devices.  Currently, he and his students focus on understanding ion-electron transport at the molecular level, and their goal is to utilize their new finding to develop next-generation devices for artificial synapses, neuromorphic computing, and hardware security.
In his lab, the students will have the opportunity to learn the state-of-the-art electronic device fabrication and characterization techniques, as well as utilizing finite element modeling to simulate and optimize device performance.  For example, students can get trained on using the Atomic Force Microscope (AFM) to identify and characterize 2D materials, and measuring their electrical properties in the cryogenic vacuum probe station.
His research is highly multidisciplinary and welcomes students from any related majors who have an interest and curiosity in Physics, Electronics, or Ionics.
Dr. Lishibanya Mohapatra
Assistant Professor
School of Physics and Astronomy
585-475-5128
Profile
Dr. Mohapatra is focused on using theory and simulations to decipher the design principles used by cells to assemble organelles within them.  Just like human bodies have organs to complete various biological functions, cells have distinguishable subcellular parts called organelles, each specifically designed for its own specialized tasks.  Dr. Mohapatra's lab uses math, physics and computation to study how cells measure and control the size of their organelles.  This research project would be a quatitative study of strategies used by cells to disassemble structures.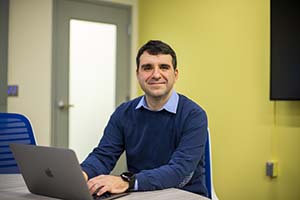 Dr. Emiliano Brini
Assistant Professor
School of Chemistry and Materials Science
585-475-2287
Profile
Dr. Brini's lab studies the thermodynamic properties of soft matter systems.  Free energy is the driving force of chemical and biochemical processes.  We develop and employ physics based computational tools to estimate it quickly and reliably.  Our main research area focuses on understanding and characterizing protein-protein interactions.  We are also interested in small molecules solvation, and in the preduction of material properties.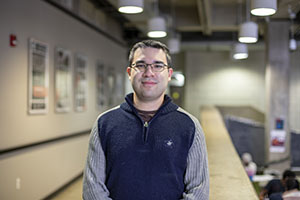 Dr. Michael Lam
Assistant Professor
School of Physics and Astronomy
585-475-7545
Profile
Dr. Lam works on observations of pulsars, the exotic remnants of high-mass dead stars.  The lab oberves these stars as laboratories for fundamental physics and as probes of the Galazy's interstellar medium.  His work largely connects with the North American Nanohertz Observatory for Gravitational Waves, which uses observations of these pulsars to detect gravitational waves.
Dr. Kara Maki
Associate Professor
School of Mathematical Sciences
585-475-2541
Profile
Dr. Maki's research will focus on a phenomenon called the coffee-ring effect.  When coffee spills on a table, after the coffee dries (evaporates) it leaves behind a ring-like pattern (a particle deposition pattern).  This pattern is called the coffee-ring effect (https://en.wikipedia.org/wiki/Coffee_ring_effect).  Professor Schertzer's research group (https://www.rit.edu/directory/mjseme-michael-schertzer) conducts experiments where drops of water mixed with particles are dried at room temperature on different kids of surfaces.  They find interesting deposition patterns left behind when a droplet of water containing micron-sized particles is evaporated on heterogeneous surfaces (a surface with printed patterns).  They hypothesize that the printed patterns cause local differences in the movement of the edge of the droplet.  In this research project we explore this hypothesis by approximating a system of equations characterizing the flow of the liquid/particles in the drop as it evaporates.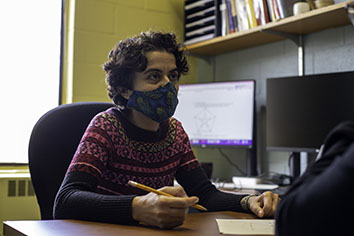 Dr. Shahla Nasserasr
Assistant Professor
School of Mathematical Sciences
585-475-5150
Profile
Dr. Nasserasr works in the School of Mathematical Sciences.  The project for this summer will involve patterns of matricies and their structures.  We will look at matrices when some of the entries are not known, and look for cases when unknown entries can be filled with values so that the matrix has a desired property.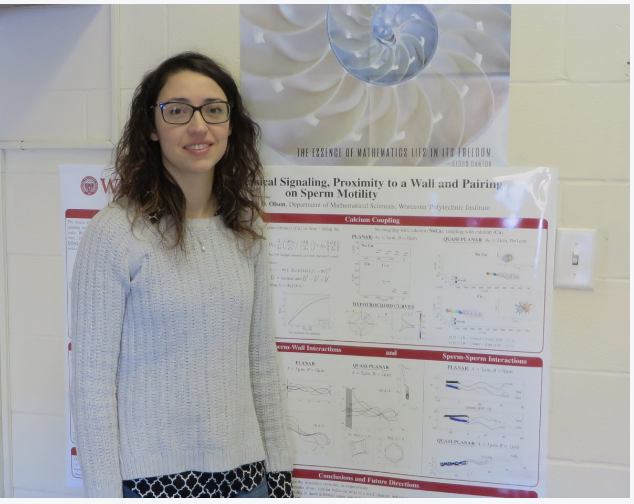 Dr. Lucia Carichino
Assistant Professor
School of Mathematical Sciences
(585) 475-2537
lcsma1@rit.edu
Profile
Dr. Lucia Carichino is an Assistant Professor in the School of Mathematical Sciences at RIT, with a specialty in Mathematical Biology. The focus of her research is on mathematical and computational models of multiscale biological systems. Her work is motivated by the need for new tools to interpret experimental data in biology and medicine. Her group develops models of ocular dynamics and mico-swimmers locomotion. In the eye, her group studies how ocular diseases are related to vascular and structural changes, and study the interaction between contact lenses, tear film and the deformable eye. In relation to mico-swimmers, her group studies hydrodynamic and biochemical interactions in sperm motility. To learn more about her research visit: https://sites.google.com/site/lcarichino/.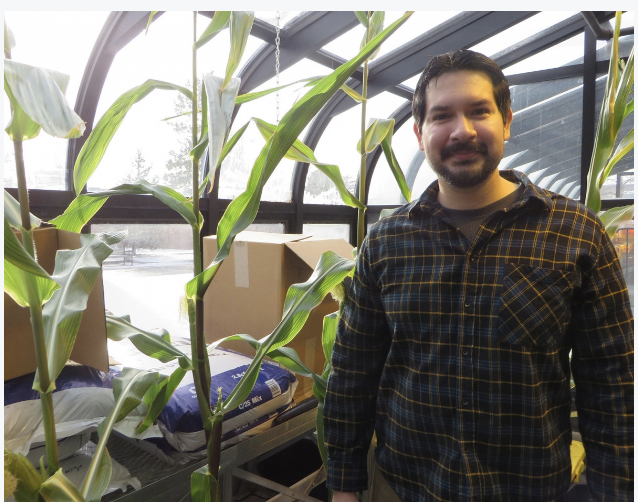 Dr. Eli J. Borrego
Assistant Professor
Thomas H. Gosnell School of Life Sciences
585-475-2184
Profile

Dr. Eli Borrego is an Assistant Professor in the Thomas H. Gosnell School of Life Sciences. He explores the role of a group of hormone-like lipid signals, known as oxylipins, in plants. These molecules have revolutionized medicine, where nearly 80% of drugs target pathways under oxylipin control, but outside of mammals little is known regarding their biosynthesis, function, or signaling. The Borrego research group combines genetic, molecular, and biochemical tools with transcriptomic, lipidomic, and metabolomic technologies to answer oxylipin-related questions in biology, biochemistry, plant pathology, entomology, and mycology. The groups emphasis is to elucidate oxylipins in agro-economically relevant processes of crops, such as during defense against pathogens and insects, tolerance during drought, and heavy metal accumulation.  In addition to the molecular biology and biochemistry laboratory component, this work utilizes field and greenhouse spaces.