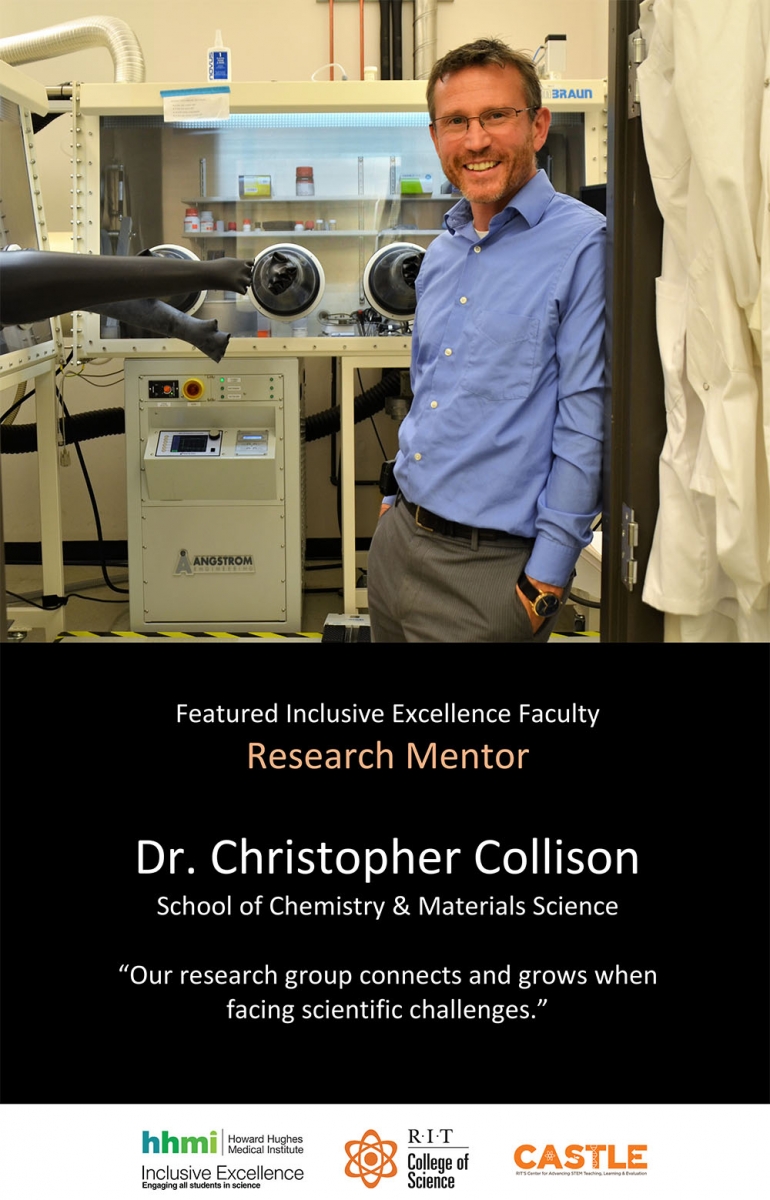 Dr. Christopher Collison
Associate Professor
School of Chemistry and Materials Science
(585) 475-6142
Profile
Dr. Collison's group works chiefly with Squaraine molecules, synthesized at RIT by Dr. Jeremy Cody, where we look to control structural morphology to form aggregates. The excited state properties and spectroscopic features of these aggregates can be predicted computationally through essential states modelling in a collaboration with Frank Spano at Temple University. The group looks to determine how the various aggregation states influence exciton dissociation at the bulk heterojunction interface in our devices; the group models the materials properties and measures the performance of devices made in its state of the art lab to validate its hypotheses.