February 14, 2019
by Luke Auburn
Leaders in drone technology to converge at RIT
Conference on unmanned aerial systems chaired by RIT Assistant Professor Emmett Ientilucci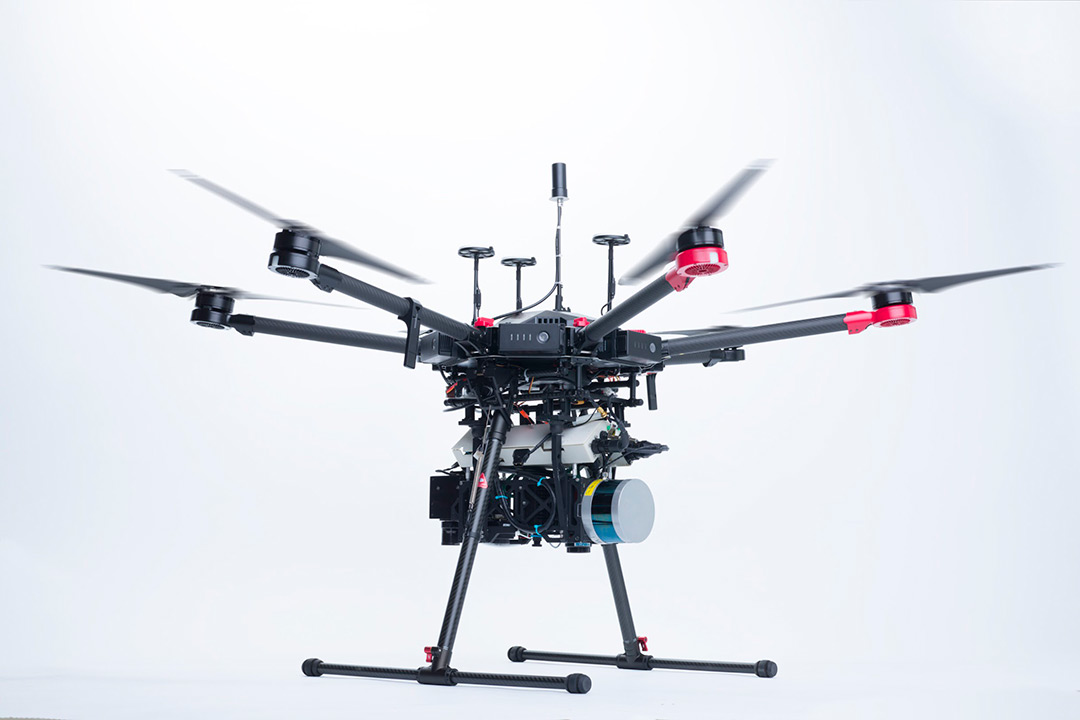 Worldwide experts in unmanned aerial systems from industry, academia and government will land at Rochester Institute of Technology for the Systems and Technologies for the Remote Sensing Applications Through Unmanned Aerial Systems (STRATUS) conference Feb. 25-27. The STRATUS conference will explore how drones are revolutionizing fields including precision agriculture, environmental monitoring, and forest and water management, and showcase the latest developments in the hardware and algorithms that power unmanned aerial systems.
Keynote speakers include Sally Rockey, the first executive director of the Foundation for Food and Agriculture Research (FFAR), and Steven J. Thomson, a national program leader at the USDA National Institute Food and Agriculture. The three-day event will also feature tutorials, presentations, posters, sponsors, networking opportunities and vendor demonstrations.
"This conference will promote the dissemination of research results, new ideas and technical advances in the emerging field of unmanned aerial systems," said Emmett Ientilucci, assistant professor of imaging science at RIT and the STRATUS program chair. "We hope attendees will gain some general insight to the broad research areas unmanned aerial systems research touches."
Ientilucci said RIT is an ideal host for the conference because of the Chester F. Carlson Center for Imaging Science and its state-of-the-art Drone Research Lab. He launched STRATUS as a one-day workshop in 2016 with support from the IEEE Geoscience and Remote Sensing Society (GRSS) and it has grown to a three-day event that attracts experts and scholars from as far as Germany, Colombia and Nigeria. This year's program expanded to include input from nearby universities including University at Buffalo, SUNY College of Environmental Science and Forestry, Cornell University and Hobart and William Smith Colleges. 
For additional details, including a full program and registration, visit http://ewh.ieee.org/r1/rochester/grss/STRATUS2019/.