April 17, 2023
by Luke Auburn
Proposals now being accepted for second annual Together RIT event taking place Oct. 20
This year's presentations by student, faculty, staff, and alumni will focus on gender and sexuality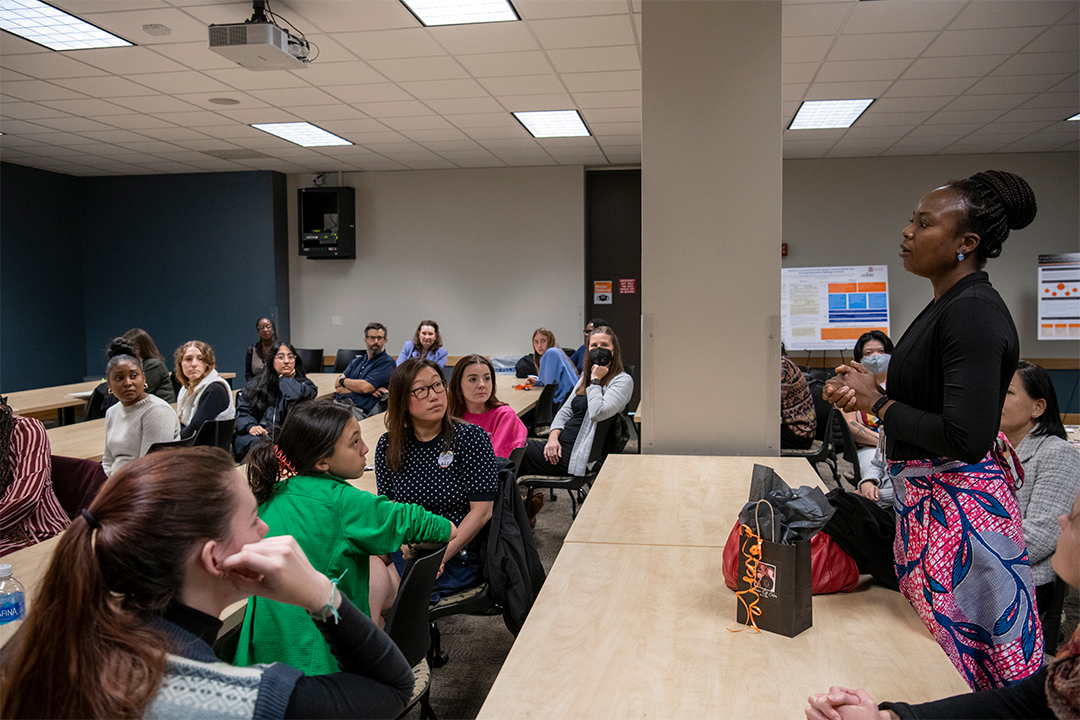 A campuswide event will return with a new focus when Together RIT: A Day of Dialogue takes place on Friday, Oct. 20. Students, faculty, staff, and alumni can now submit proposals to present at the second annual Together RIT. The deadline is June 30.
"Each year, Together RIT allows the RIT community to gather for a day of intentional learning about different aspects of diversity and inclusion," said Director of Diversity Education Taj Smith, chair of the event. "We are excited to continue this new RIT tradition by focusing on gender and sexuality this year. We want people from many different disciplines and backgrounds to share their work, passions, ideas, critiques, initiatives, performances, and artistic projects in this area."
Once the call for proposals ends, the selection committee will review proposals, and all groups and individuals who submit proposals will be notified of a decision by mid-August. The full Together RIT program will be released later in August. Sessions will be held in person, and the event is only for RIT community members.
All students, faculty, staff, and alumni are invited and encouraged to attend Together RIT. Managers are encouraged to allow reporting staff to attend or be flexible in accommodating work coverage for participation in a session. Volunteer opportunities will be announced as the event approaches.
The first Together RIT took place October 2022 and focused on understanding, solidarity, and racial reconciliation, drawing hundreds of attendees.