Together RIT: Day of Understanding, Solidarity and Racial Reconciliation

Together RIT:

Day of Understanding, Solidarity and Racial Reconciliation
This event is only for the RIT Community. 
RIT will launch a new tradition fall of 2022, gathering the community to engage in intentional and honest dialogue about race, ethnicity, and racism. It will offer students, faculty, staff, and alumni the opportunity to share their work, passions, ideas, critiques, initiatives, performances, and artistic projects with the RIT community through sessions held in-person.
Session Locations
Session locations for Together RIT can be found below. If you need confirmation of the sessions you have registered for, volunteers will have that information on Friday. 
The opening keynote with Dr. Keith Jenkins and Dr. Gerry Buckley may also be streamed via our Zoom webinar here. 
Keynote Speaker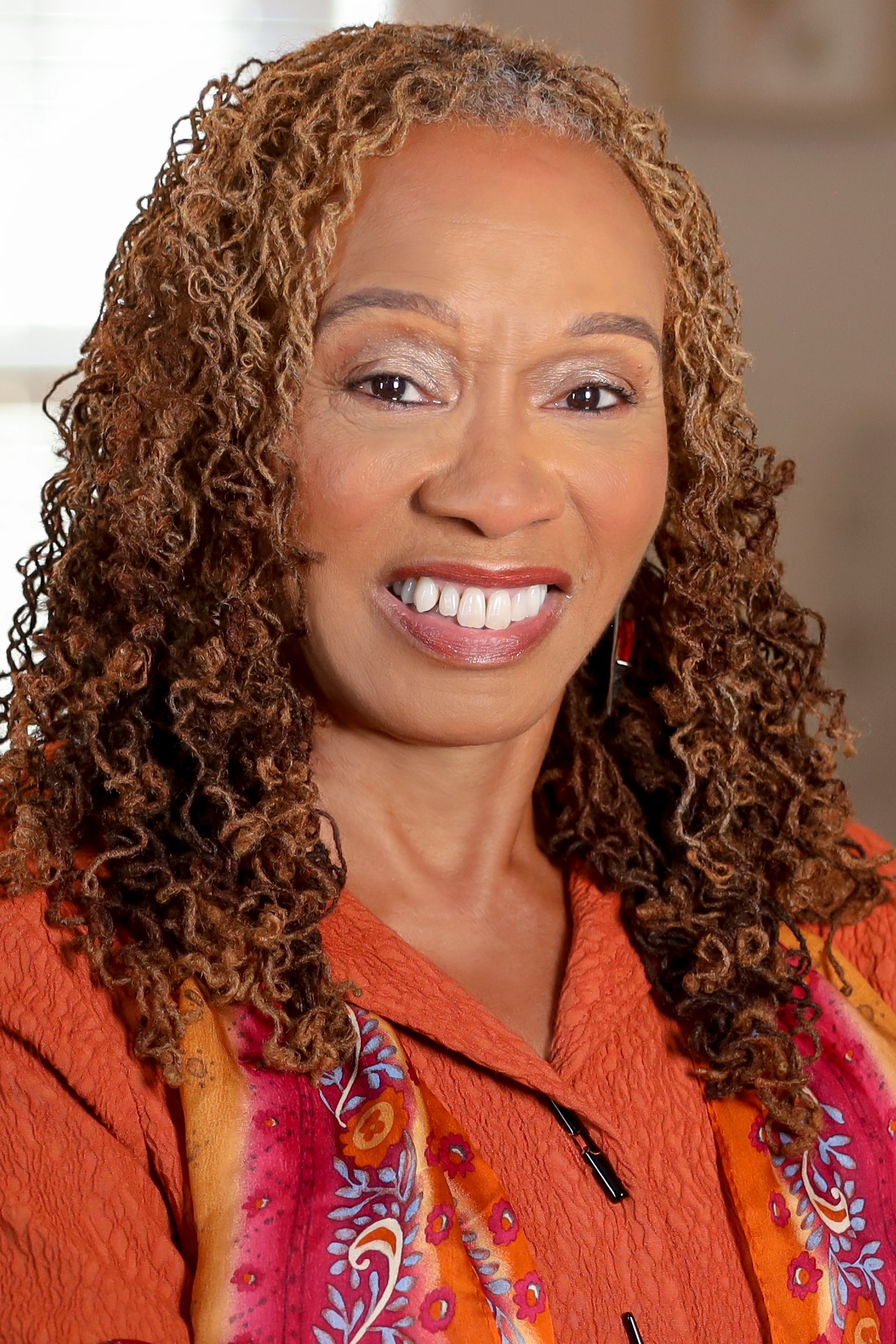 Mary-Frances Winters, founder and CEO of The Winters Group, Inc., a 38-year-old global diversity, equity, inclusion and justice consulting firm, truly believes that diversity and inclusion work is her "passion and calling." Dubbed a thought leader in the field, for the past three decades she has impacted over hundreds of organizations and thousands of individuals with her thought-provoking message, and her approach to diversity and inclusion. Ms. Winters is a master strategist with experience in strategic planning, change management, diversity, organization development, training and facilitation, systems thinking and qualitative and quantitative research methods. She has extensive experience in working with senior leadership teams to drive organizational change.
Among her many awards and distinctions, she was named a diversity pioneer by Profiles in Diversity Journal in August 2007 and most recently received the Winds of Change award from the Forum on Workplace Inclusion in 2016. Ms. Winters was also featured in Forbes' June 2016 publication, which honored some of the DC Metro area's most powerful women. In November 2019, she was named by Forbes as one of 10 trailblazers in diversity and inclusion.
She has served as a torch bearer for the Olympics and has previously been recognized as an Athena Award winner from the Chamber of Commerce for her contributions to women and the community. Ms. Winters is the author of six books: Black Fatigue: How Racism Erodes the Mind, Body, and Spirit (September 2020), Inclusive Conversations: Fostering Equity, Empathy, and Belonging Across Differences (August 2020), We Can't Talk about That at Work!: How to Talk about Race, Religion, Politics, and Other Polarizing Topics (2017), Only Wet Babies Like Change: Workplace Wisdom for Baby Boomers, Inclusion Starts With "I" and CEO's Who Get It: Diversity Leadership from the Heart and Soul. Ms. Winters also authored a chapter in the book Diversity at Work: The Practice of Inclusion (2013) and numerous articles.
She is a graduate of the University of Rochester with undergraduate degrees in English and Psychology, and a master's degree in business administration from the William E. Simon Executive Development Program. She received an honorary doctorate from Roberts Wesleyan College.
She serves on the board of Trustees of The University of Rochester, The board of Visitors for Johnson C. Smith University and The Council on Black Health.
Call for Proposals
We are pleased to accept proposals for RIT's inaugural Together RIT: A Day of Understanding, Solidarity, and Racial Reconciliation which will be held on October 21, 2022 from 12pm-4pm. This event is only for the RIT Community. 
In this current historical moment, which many view as a new chapter in the long struggle for racial justice and civil rights, there is an urgent need for intentional and honest conversations about how the enduring legacies of chattel slavery, Jim Crow, settler colonialism, colonialism, xenophobia, erasure of BIPOC narratives from American history, white supremacy, Native and Indigenous genocide, antiblackness, Islamophobia/anti-Muslim racism, anti-Asian racism, anti-Latina/o/x racism, anti-Semitism, their overlaps, and their gendered and sexual dynamics, continue to haunt societies and manifest in institutions like universities.
The event will offer RIT faculty, staff, students, and alums the opportunity to share their work, passions, ideas, critiques, initiatives, performances, and artistic projects with the RIT community. These might include researchers, educators, community-builders, storytellers, practitioners, activists, student groups, student leaders, staff, administrators, or others whose work and commitments work toward these ends. The event will particularly center on race, ethnic diversity, and their intersections with other identities relevant to the university workforce, student, and faculty experience.
We affirm that RIT has made important efforts to address some of these enduring legacies and we appreciate their commitment to creating this event. But there is still much work to be done to hold ourselves, the university, and its many communities accountable to its professed ideals. We can all do better. We must do better!
While this is certainly not an exhaustive list, we welcome submissions that fall under one of the three main conference themes and which aim to:
articulate the meaning of race and racism

    

celebrate

historically marginalized

racial and ethnic cultures

showcase unique cultural learning and knowledge-producing styles and methods

address organizational barriers and challenges to encourage critical reflection

share and/or perform stories, in any media, that disrupt and challenge worldviews

illuminate forgotten or silenced histories and their present-day manifestations

elucidate different forms of gaslighting and the psychological/emotional/bodily effects of the enduring legacies of white supremacy and normativity of whiteness

encourage self-awareness of personal action, inaction, and knowledge surrounding these issues

challenge normative gender, racial, ethnic, and sexual constructs and narratives

examine patterns of discrimination and race-based trauma, and/or access and achievement

explore issues related to teaching, learning, safety, and campus labor

scrutinize problematic models of organizational change and DEI

initiatives

examine how internalized racism negatively impacts people of color
draw attention to the intersections between different marginalized voices, histories, communities, and identities, whether in the US or abroad

center histories of (intersectional) social movements and their present-day legacies

confront the current efforts to erase histories of racism and obstruct diversity, equity, and inclusion training in public schools and universities and consider what we can do about it

explore intersectional and international possibilities for solidarity and movement building

advance conversations regarding allyship, social responsibility, collective action, and accountability, and/or confront complicity, performative allyship, and denialism

dismantle white supremacy an

d decenter

whiteness and the structures, norms, and logics that support these dynamics of power

cultivate concrete strategies to create space for difference, empowerment, affirmation, and world-building

open pathways for building empathy, solidarity, and compassion across racial and ethnic differences (in all their intersections)
propose ideas for policy development and implementation for structural transformation

honor BIPOC narratives, lives, identities, aliveness, community, and resiliency with special emphasis on Black stories given the prevalence of anti-Black sentiment

perform affirming, uplifting, critical, or life-sustaining artistic and/or creative expressions

share empowering and/or harrowing stories (through a variety of expressive media) as a means of grappling with questions of trauma, healing, loss, belonging, and repair

offer models or ideas for coalition-building, social change, and empowerment on campus and across the broader Rochester or global community

articulate what reconciliation and reparations might look like in local communities, organizations, and/or society writ large

create openings for imagining the future and the possibilities for meaningful change
We especially encourage submissions that confront or otherwise consider how the above issues manifest in structures and at the institutional level, rather than in individual and interpersonal ways. We are open to receiving submissions from any and all media, including conference papers, works of art, film, photography, interactive pieces, performances, digital media, collaborative or multi-media projects, roundtable discussions, poster boards, or other creative modes of expression. While we seek submissions from anyone who can earnestly speak to these and other subjects, we are particularly interested in submissions from those who belong to U.S. historically underrepresented racial and ethnic groups, and international and immigrant communities who experience racism or xenophobia in unique ways in their home countries or in the states.
The proposal deadline has now passed.
Planning Committee
Special thanks to the planning committee: Luke Auburn (staff), Mari Jaye Blanchard (faculty), Kiersten Blankley (staff), Candi Boston (staff), Liz Bremer (staff), Tiffany Brodner (staff), Isabel Chandler (staff), Cliff Cisco (staff), Odessa Despot (staff), Desiree Forsythe (staff), Jaden Graham (student), Robert Hoggard (staff), Matthew Houdek (faculty), Sarilyn Ivancic (faculty), Megan Kless (staff), Kayla Lindsay (student), Jay Riley (student), Natalie Robinson (student), Abhirami Somaskanda (staff), Deanna Spiotta (staff), Monica Thompson (staff), Sandy Whitmore (staff) and Xia Wu (faculty). Chaired by Taj Smith, Director of Diversity Education.
Communications
Save the date—Together RIT: A Day of Understanding, Solidarity and Racial Reconciliation on Oct. 21, 2022
RIT will launch a new tradition this fall, gathering the community to engage in intentional and honest dialogue about race, ethnicity, and racism. The first Together RIT: A Day of Understanding, Solidarity, and Racial Reconciliation will take place Friday, Oct. 21 from noon to 4 p.m.
Together RIT is one of several initiatives launched as part of the RIT Action Plan for Race and Ethnicity. It will offer students, faculty, staff, and alumni the opportunity to share their work, passions, ideas, critiques, initiatives, performances, and artistic projects with the RIT community through sessions held in-person. The call for proposals is now open and submissions will be accepted through June 30. The full schedule will be posted in September and updates will be posted on the Division of Diversity and Inclusion website.  
Mark your calendars now because we want the entire RIT community to participate in these events. We encourage faculty with interests in this area to consider presenting. We also ask that faculty plan for this in Fall 2022 syllabi by avoiding major exams or other due dates on October 21 and considering how the event can be folded into their curriculum. All managers are asked to make accommodations so staff can participate. This will be an important opportunity for us all to learn, build solidarity, and problem-solve issues related to racism.
For more information, visit the Diversity and Inclusion website. For questions, contact Director of Diversity Education Taj Smith.
Sincerely,
 
David Munson, President
Ellen Granberg, Provost and Senior Vice President for Academic Affairs
Keith Jenkins, Vice President and Associate Provost for Diversity and Inclusion