Proposals sought for inaugural Together RIT: A Day of Understanding, Solidarity, and Racial Reconciliation
Students, faculty, staff, and alumni are encouraged to submit proposals by June 30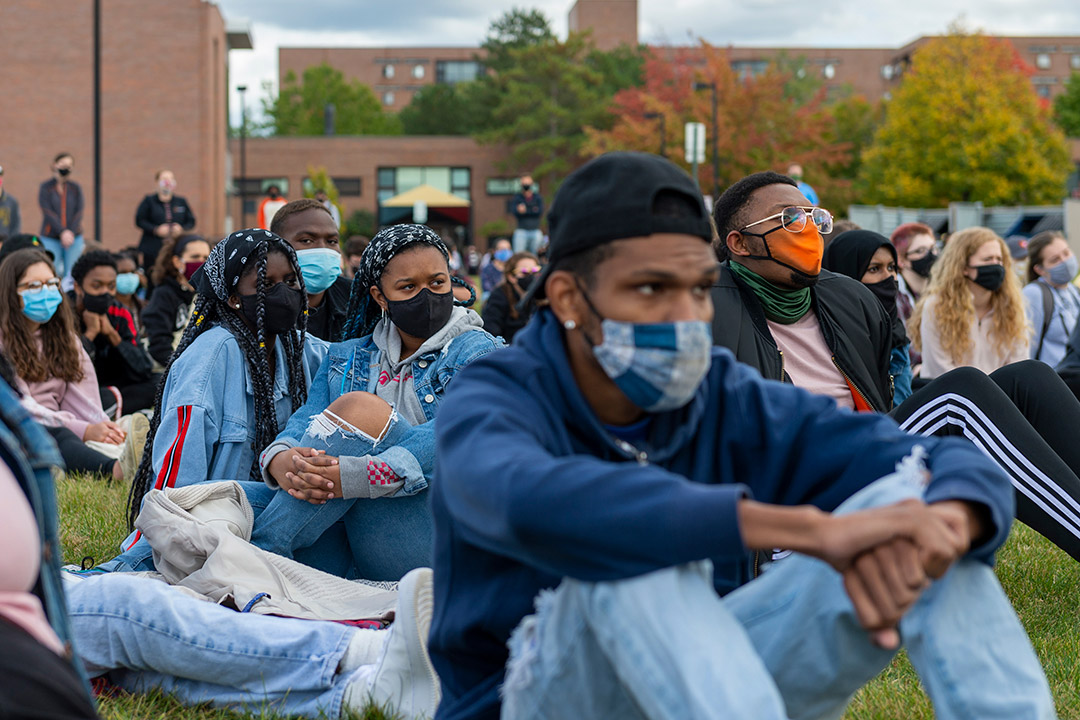 RIT will host a new event in October for campus community members to engage in intentional and honest dialogue about race, ethnicity, and racism. The inaugural Together RIT: A Day of Understanding, Solidarity, and Racial Reconciliation will take place from noon to 4 p.m. on Oct. 21. All RIT students, faculty, staff, and alumni are invited to submit proposals for presentations by June 30.
Together RIT is one of several initiatives launched as part of the RIT Action Plan for Race and Ethnicity. It will offer RIT community members the opportunity to share their work, passions, ideas, critiques, initiatives, performances, and artistic projects with the RIT community through sessions held in-person and via Zoom. The event is only for RIT community members.
"This will launch a new annual tradition where the RIT community joins together for a day to focus their attention on race and ethnicity," said Director of Diversity Education Taj Smith, chair of the event. "We want people from a wide range of backgrounds and disciplines to share what they are doing in their areas related to race and ethnicity, inclusion, and equity. Proposals don't need to be finished products at this point, we welcome in-progress works as well."
Once the call for proposals ends, the selection committee will review proposals and all groups and individuals who submit proposals will be notified of a decision by Aug. 18. The full Together RIT program will be released later in August.
All students, faculty, staff, and alumni are invited and encouraged to attend Together RIT. Managers are encouraged to allow reporting staff to attend or be flexible in accommodating work coverage for participation in a session. Volunteer opportunities will be announced as the event approaches.
For more information, go to the Division of Diversity and Inclusion website.
Topics