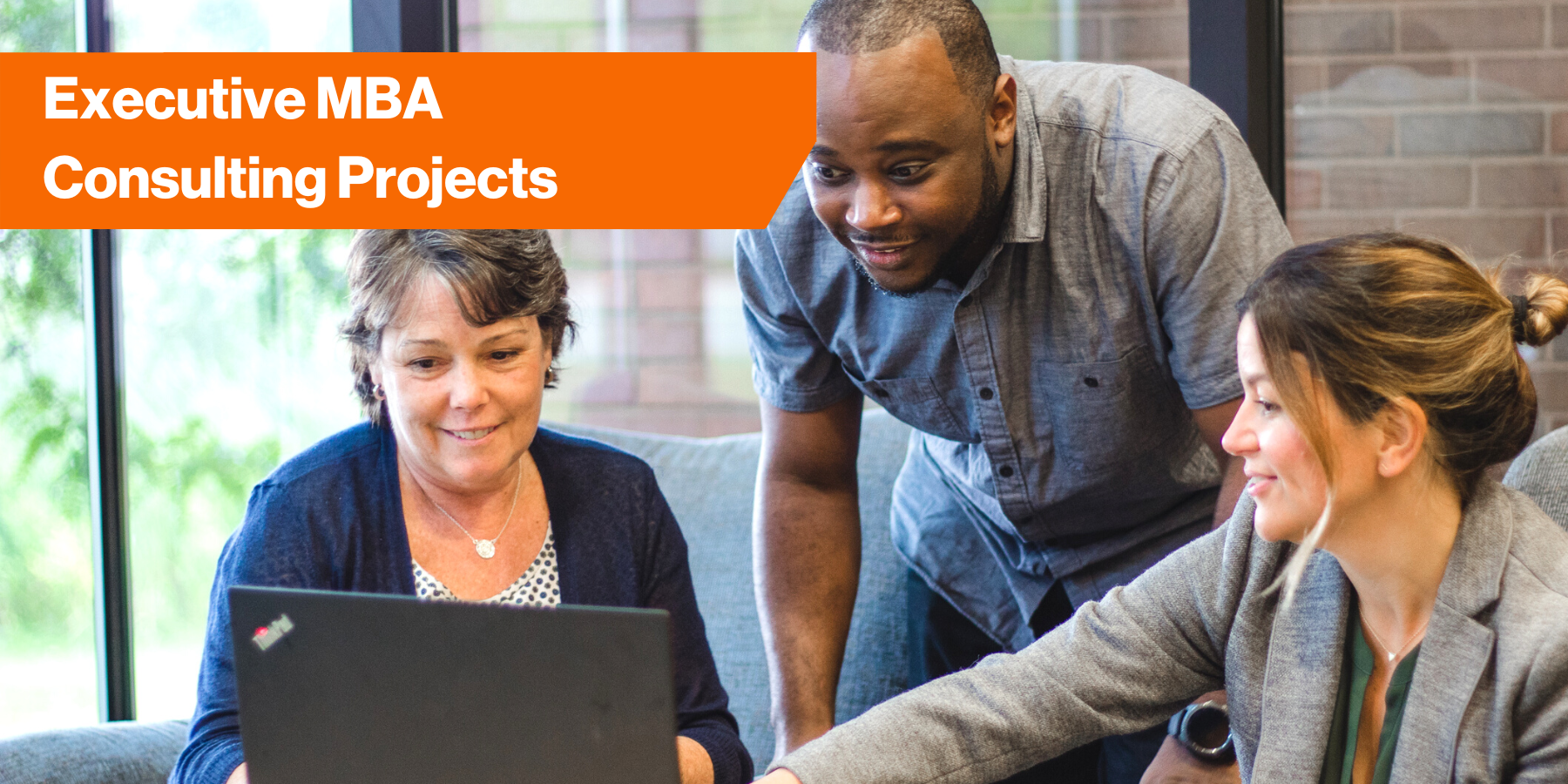 Our Executives seek your business challenge.
Applied learning is the cornerstone of the Executive MBA experience at Saunders. While our instructors are exceptional and our learning content is award-winning, nothing quite takes the place of real-world application of business concepts, frameworks and theories. That's where your business can benefit big time. We consistently seek business challenges of all types that organizations are facing so our newly-minted Executive MBAs can demonstrate their skill and ability through a final project, also referred to as a Capstone Project. In return, your organization gains insight on par with world-class business consulting firms.
Executive MBA Consulting projects promote definition of business obstacles, provide fresh and objective insight to solutions, and create an opportunity to engage business leadership in fruitful discussion.
Our Executive MBA Consulting teams have delivered Capstone Projects for large multi-nationals, mid- to small-size local business, and non-profits of all sizes.
The general timeline for EMBA consulting projects is 4-5 months.
Aspects of Executive MBA Consulting Teams:
Teams comprised of 3-5 Executive MBA candidates who have worked together throughout their EMBA experience
Representation from many different business domains from around the world
Possess open access to the rich resources at RIT
Guided by Saunders College of Business Advisor-Instructor to connect resources and keep project on pace
Requirements of the Organization:
Initial consultation with Saunders College of Business Advisor-Instructor to review business challenge
Internal champion to engage periodically with team
Invite stakeholders to formal presentation of findings
Executive MBA Consulting projects typically encompass challenges such as:
New Business Opportunity/Acquisition Assessment
New Product Viability
Comprehensive Competitive Analysis
Strategic Marketing Analysis
Internal Resource and Capabilities Analysis
Value Chain Analysis
Impact of Supply and Logistics in Product Development
Process Optimization Processes (People, Process, Technology, Governance)
Share your business challenge today