RIT's Brick City Weekend offers dozens of activities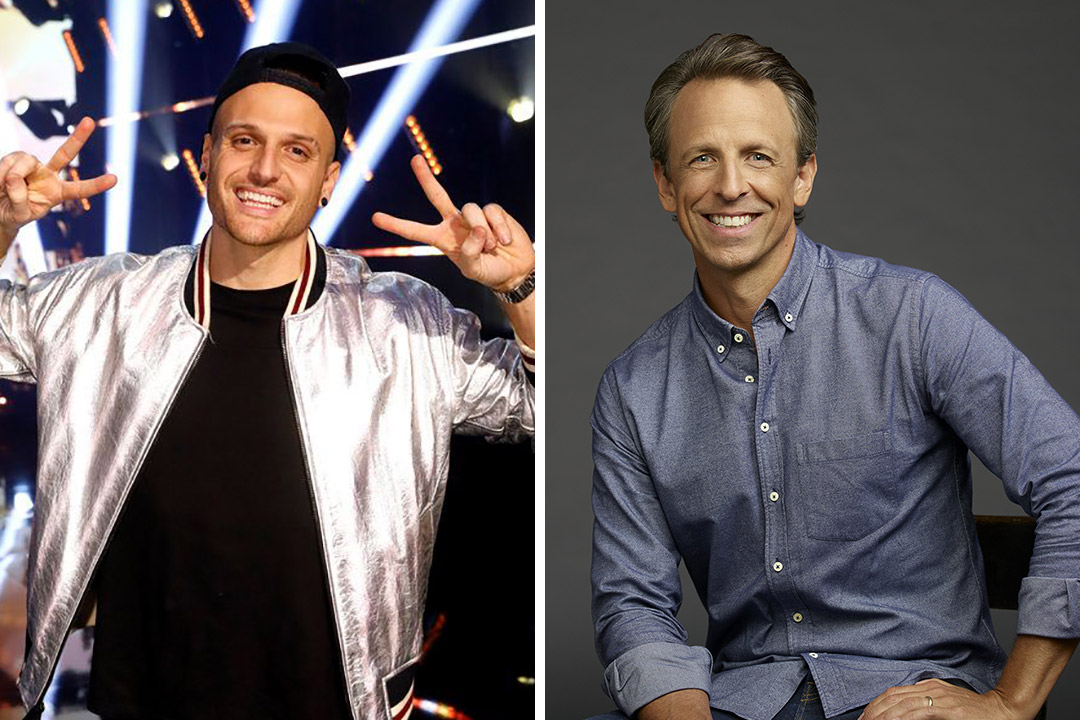 Men's hockey downtown, fireworks, performing arts, women's volleyball, family activities, and speaker Seth Meyers are just a few of the events to enjoy at this year's Rochester Institute of Technology Brick City Homecoming & Family Weekend, beginning next Friday.
Although several planned events are sold out, there are still dozens of activities available during the three-day homecoming.
America's Got Talent season 16 winner Dustin Tavella helps kick off the weekend by performing his magic at 9 p.m. Oct. 14 in the Gordon Field House.
Tavella won the show's top prize of $1 million last year with his act, which blends magic and inspirational messages. His wife, Kari, and their young son, Xander, were also on the show and often part of his act.
He has focused most of his life on serving the world around him and challenges others to do the same.
Tickets are $10 for RIT students; $20 for RIT alumni, employees, parents, and guests of current students; and $40 for the public and will be available through RITtickets.com or the University Arenas Box Office.
And Seth Meyers, comedian and host of Late Night with Seth Meyers, will be guest speaker at 2 p.m. Oct. 15 in the Gordon Field House.
A 29-time Emmy nominee, Meyers began his television career in 2001 with Saturday Night Live, where he was a cast member for 13 years. He served as head writer for nine seasons and "Weekend Update" anchor for eight.
Tickets for Meyers are $15 for RIT students and Osher members, and $30 for RIT parents, faculty, staff, and alumni. Tickets are available at the Brick City Weekend website or at University Arenas Box Office. Tickets for the general public are $50 and will be available through RITtickets.com or the box office.
This year's featured men's hockey game is RIT vs. Union College at 7:05 p.m. Oct. 15 at Blue Cross Arena in downtown Rochester. All seating at Blue Cross Arena will be reserved, with no general admission. Tickets are $20; $18 for RIT faculty, staff, alumni, and parents; $15 for non-RIT students; $8 for RIT students; and $10 for children 5 and under. Tickets are available at RITtickets.com.
Other Brick City highlights this year include:
Saturday, Oct. 15:
9-11 a.m.: Golisano College ESL Cyber Range Demos, Global Cybersecurity Institute, 1st Floor lobby. Free.
9-11 a.m.: College of Science Science Fair, Thomas Gosnell Hall atrium. Free.
9:30-10:30 a.m. and 11-noon: No Voice Zone, learn to sign words instead of using your voice, all skills welcome. Campus Center. Free.
10 a.m.-noon: Kate Gleason College of Engineering, lab tours in chemical engineering, mechanical engineering,  industrial and systems engineering, biomedical engineering, and smart manufacturing. Various locations. Free.
10 a.m.-1:30 p.m.: Highlighting performing arts at RIT, performances from RIT Gospel Ensemble, RIT Steelband Ensemble, RIT Jazz Ensemble, and RIT Singers, Ingle Auditorium. Free.
11-11:30 a.m.: RIT African Percussion Ensemble, Al Davis Room. Free.
3-5 p.m.: Meet and Greet with Leigh Rubin, syndicated cartoonist and creator of Rubes, Ritter Ice Arena. Free.
4-4:30 p.m.: Vis Viva Dance Company Performance Team, Ingle Auditorium. Free.
10 p.m.: Fireworks will light the skies over campus, from Tiger Stadium. Free.
Sunday, Oct. 16:
10-11 a.m.: Brick City 5K Fun Run & Walk, free for current RIT students; $25 for all others. Grace Watson Lobby.
10 a.m.-4 p.m.: Bubble Soccer, Nathaniel Rochester Hall Field. Free.
Noon-3 p.m.: School of Film and Animation Honors Show, Wegmans Theater, MAGIC Spell Studio. Free.
12:30-2 p.m.: Mt. Hope Cemetery Historical Walking Tour. Visit the gravesites of Susan B. Anthony, Frederick Douglass, and other notable Rochesterians. $15.
1-1:30 p.m.: RIT Concert Band, Ingle Auditorium. Free.
2-4 p.m.: Performing Arts Scholarship Program presents: A Broadway Cabaret, featuring the vocal talents of RIT Performing Arts Scholars. Schmitt Interfaith Chapel, Allen Chapel. Free.
2:30-3 p.m.: RIT Philharmonic Orchestra, Ingle Auditorium. Free.
Registration remains open on the Brick City website.
Topics