Seth Meyers headlines RIT's Brick City Weekend
Men's hockey downtown, Dueling Pianos, and family activities are among planned events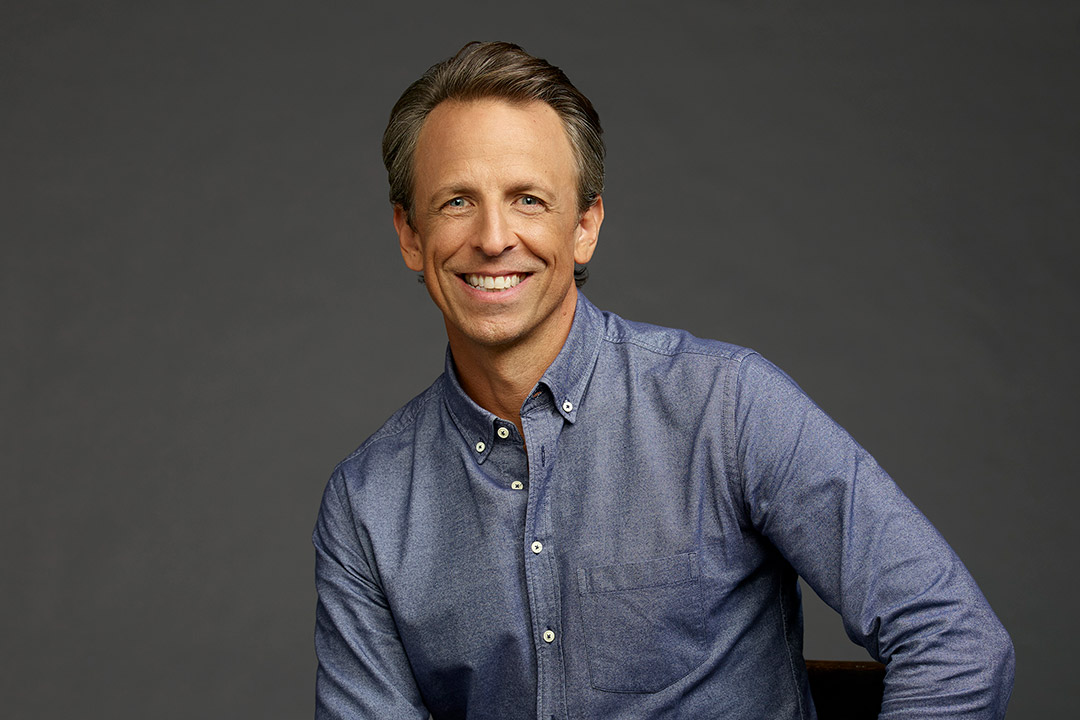 Seth Meyers, comedian and host of Late Night with Seth Meyers, will be the guest speaker at Rochester Institute of Technology's Brick City Homecoming & Family Weekend, Oct. 14-16.
A 29-time Emmy nominee, Meyers began his television career in 2001 with Saturday Night Live, where he was a cast member for 13 years. He served as head writer for nine seasons and "Weekend Update" anchor for eight.
In 2014, Meyers took over as host of NBC's iconic franchise, Late Night. The show won back-to-back Critics Choice Awards in 2020-21 and received an Emmy nomination for Outstanding Variety Talk Show Series this year.
In 2019, he released his debut standup special, Lobby Baby, on Netflix, which was Emmy nominated for Outstanding Writing for a Variety Special.
In addition to his onscreen acclaim, Meyers is a New York Times bestselling author with the publication of his first picture book, I'm Not Scared, You're Scared, released in March.
He is speaking at 2 p.m. Saturday, Oct. 15, at the Gordon Field House. Tickets are $15 for RIT students and Osher members, and $30 for RIT parents, faculty, staff, and alumni. Tickets are available at the Brick City Weekend website or at University Arenas Box Office. Tickets for the general public are $50 and will be available through RITtickets.com or the box office.
Other Brick City Weekend highlights being planned include the popular "Dueling Pianos" concerts, family activities, RIT college programming, performing arts, RIT Sports Hall of Fame Ceremony, and a 5K run.
This year's featured men's hockey game is RIT vs. Union College at 7:05 p.m. Saturday, Oct. 15, at Blue Cross Arena in downtown Rochester. All seating at Blue Cross Arena will be reserved, with no general admission. Tickets are $20; $18 for RIT faculty, staff, alumni, and parents; $15 for non-RIT students; $8 for RIT students; and $10 for children 5 and under. Tickets are available at RITtickets.com.
And plans are being finalized for an entertainer for Friday evening. More details will be announced when they are confirmed.
Registration is open on the Brick City website.