Cartoonist-in-Residence Leigh Rubin hosts a session on imagination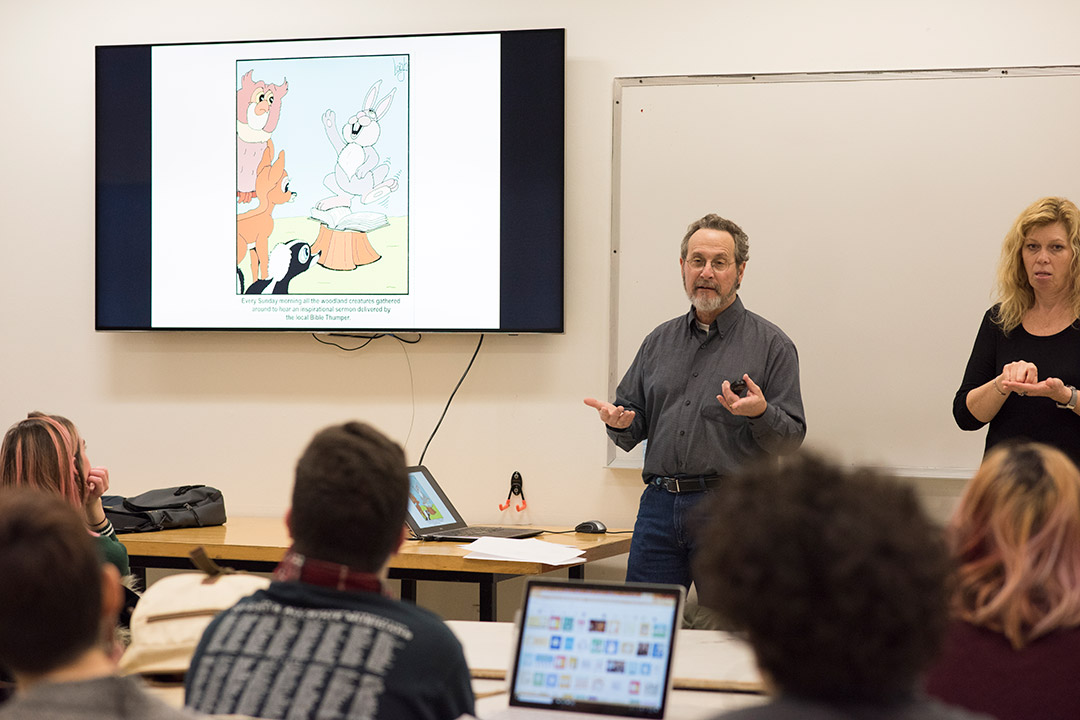 A. Sue Weisler
Leigh Rubin, the syndicated "Rubes" cartoonist and RIT's "cartoonist-in-residence" returns to the campus in person after a two-year virtual residency due to the pandemic.
He'll be speaking with students and offering an evening presentation and Q and A session, open to the public: "Imagination through the eyes of RIT Cartoonist-in-Residence Leigh Rubin" from 7-9 p.m. on April 19 in the Wegmans Theatre in MAGIC Spell Studios.
His presentation will be the confluence of art, design, and technology interspersed with plenty of humor.
"We are all blessed with the priceless gift of infinite imagination, and I'd like to encourage people to tap into it and exercise their creative muscles," he said.
The event, sponsored by RIT's College of Liberal Arts, is free, but tickets and proof of vaccination are required.
"Rubes" appears in newspapers around the world, including Rochester's Democrat and Chronicle.