Student Project: Elderberry Trails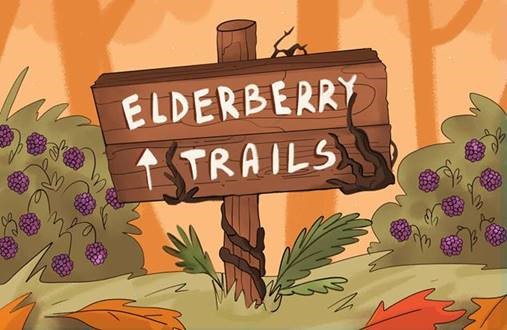 Elderberry Trails is one of the five projects being developed in the Spring 2019 semester as part of the MAGIC Co-Up program. 
The MAGIC Co-Up program is a competitive, highly selective program that provides students the opportunity to pitch their digital media product ideas for inclusion in an "incubator program." To execute in their idea, students are provided with start-up funding for publication and commercialization, access to co-working space and specialized lab facilities, mentorship, coaching, and on-going support from professional staff and industry advisors. Students have the opportunity to earn both co-op credit for their experience.  
Elderberry Trails is a top-down adventure game starring a young lumberjack and her journey through a cursed woods. When one day her cabin is trashed by troublesome globs of Elderberry goo, she takes it upon herself to travel the Trails, find the forest's source of corruption, and rid the woods of an old, twisted tree. Elderberry Trails takes common woodland spaces and elements of European folklore to create an autumnal journey imbued with danger and whimsy. 
Team members:
Matthew Barry
John Blau
Barrington Campbell
Elizabeth Dettmann
Kally Mihova
Michal Zadok