Academic planning committee turns focus to spring semester
Recommendations on spring semester calendar and review of learning modalities will be under discussion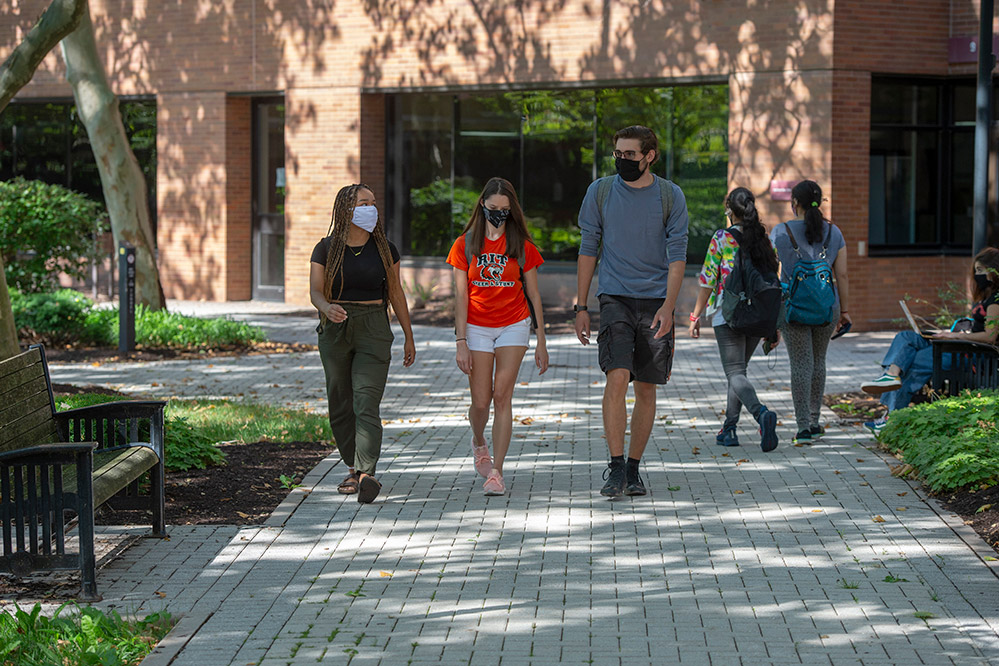 Elizabeth Lamark
Beginning today, planning for spring semester is the focus of a committee representing several areas of the university.
The Academic Planning Core Committee, comprised primarily of students, and faculty and staff from Academic Affairs, along with a subgroup of members outside of Academic Affairs, will meet weekly through Dec. 21.
The committee will make recommendations on the spring semester calendar, including scenarios on various start dates. Members will consider advances in therapeutics and vaccines and the impact of flu season when making suggestions.
In addition, the committee will make recommendations relative to campus operations and review the learning modalities implemented this fall.
"With fall term successfully underway, RIT is turning its attention to planning for the spring semester," said Ellen Granberg, provost and senior vice president for academic affairs. "It is imperative that we seek the expertise of our faculty, staff, and students to ensure that all scenarios are explored. I am confident that our forward-looking plans will allow us to adapt to the evolving situation related to the pandemic, while putting into place the processes and structure to deliver an outstanding and safe education for our students."