Register for Dr. Munson's Performing Arts Challenge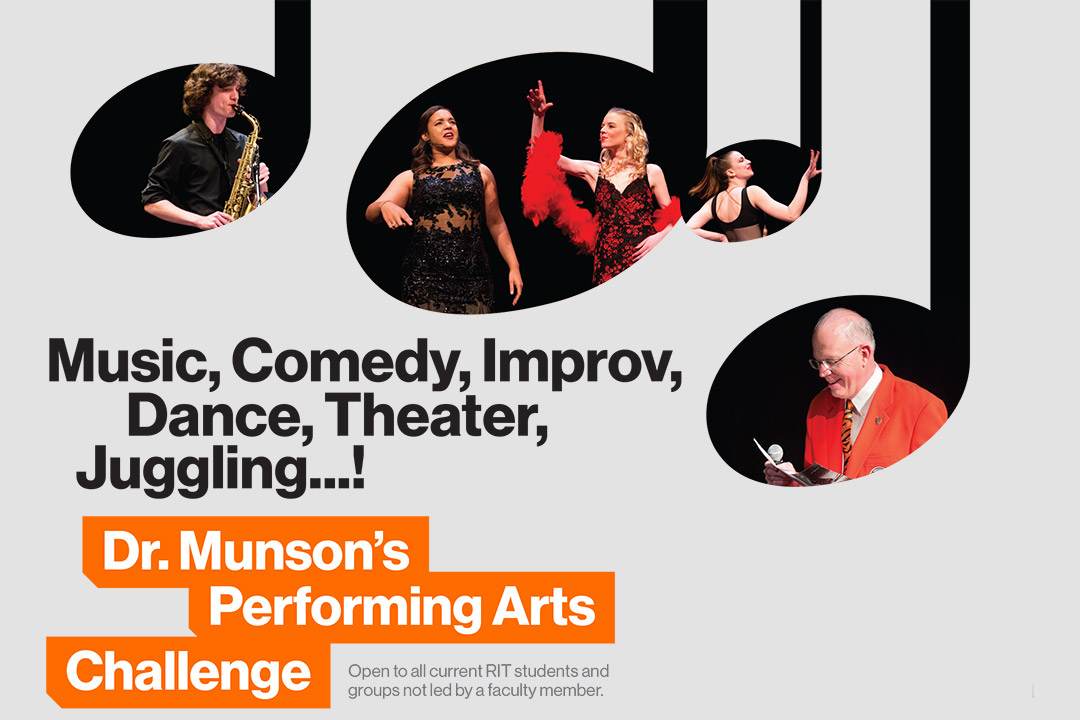 President Munson's Performing Arts Challenge will be part of Freeze Fest in 2020. The contest is open to all current RIT students (undergraduate or graduate level) who enjoy dance, music, theater, comedy, juggling and more — pretty much any talent that can be displayed on stage. Students may participate as an individual, ensemble or group. There is no fee to register.
Registration forms must be submitted by Dec. 9 to the director of Imagine RIT, Michelle Lanphear, at imagine@rit.edu. Download the registration form.
Event organizers will review paper (email) submissions. If your submission is accepted, you will receive a follow-up email with a request for a video or audio submission. Finalists will be chosen to perform live 6–8 p.m. on Friday, Jan. 31, 2020, in Ingle Auditorium. Finalists are required to attend a dress rehearsal 3–8 p.m. on Tuesday, Jan. 28, 2020. Winners will be announced at the conclusion of the challenge.
The challenge is open to all RIT amateur students and student groups with the exception of faculty-led ensembles. The students and/or student groups may consist of student clubs, organizations or unaffiliated groups or individuals.
For contest rules and more information, go to the Imagine RIT website.