RIT holds annual gravure printing summit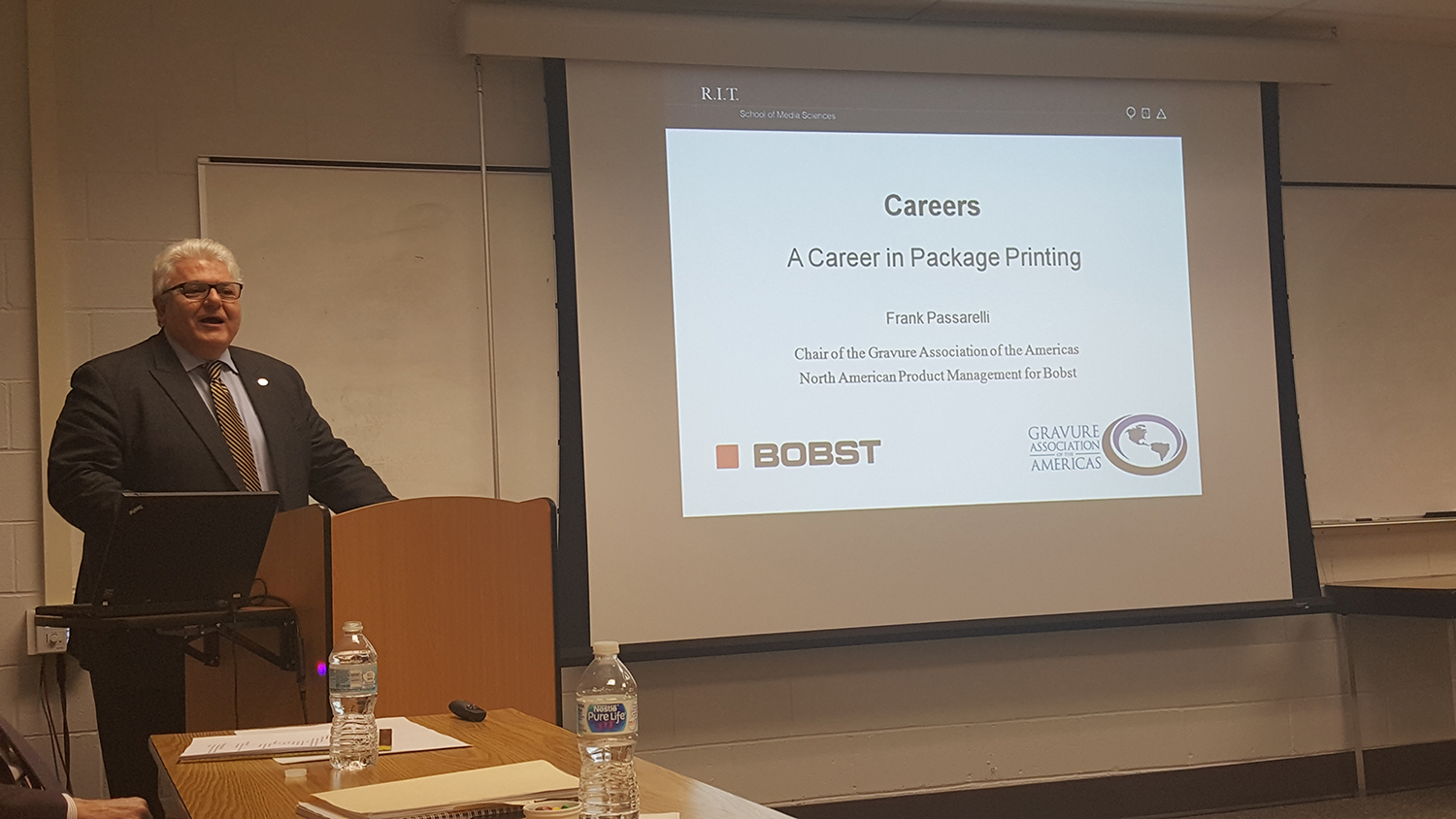 Since the early 2000s, Rochester Institute of Technology has hosted a Gravure Summit, an annual event presenting students, faculty and the community-at-large with research and information relevant to this notable printing process. 
Gravure is most cost-effective with a large volume work, and is ideally suited for high-quality color reproduction in long-run publications as well as packaging on both paperboard and films. Further, gravure printing is used in applications such as printed laminates, flooring, wallpaper and even wrapping paper.
During this year's summit, held Nov. 30, students in RIT's School of Media Sciences joined students in the College of Engineering Technology's packaging science program to learn about important developments in gravure research by:
• Robert Eller, RIT Gravure Endowed Professor
• Frank Passarelli, chair of the Gravure Association of the Americas and product manager of gravure, coating and laminating at Bobst Group North America.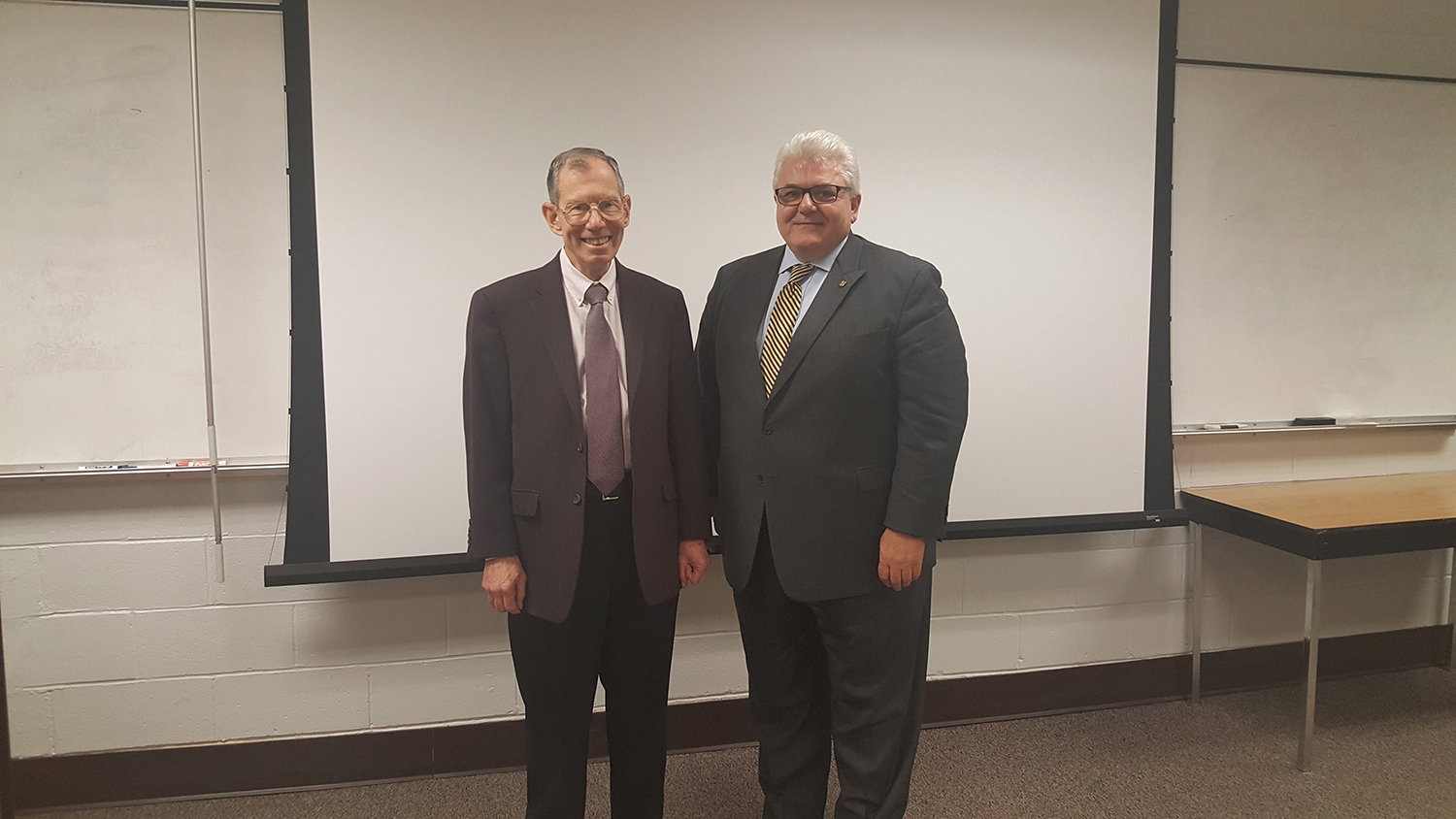 Eller spoke about the future of gravure printing in a market currently dominated by offset and flexography. He said one reason gravure has lost market share over the last 50 years is that, as a print process, the setup is more expensive than other technologies. Therefore, gravure printing is less conducive to short-run jobs.
Eller's current research looks into new technologies that will help eliminate the price gap between flexography and gravure. He said that despite a relatively high initial investment, these technologies will allow for gravure to regain market share, particularly in the packaging sector. With these new technologies, Eller said print buyers will be able to receive gravure quality for a cost similar to, or less than, flexographic printing, and they'll also enable the incorporation of design elements that result in higher-quality graphics. 
Passarelli, whose long career has spanned many facets of the industry, enlightened students in a discussion about his career trajectory in graphic communications. Like Eller, Passarelli is passionate about the gravure print process and believes it will likely realize an increase in market share thanks to the superior production quality inherent in the process. He encouraged students to explore careers in the industry while hoping to inspire them with his own story.
RIT and the School of Media Sciences holds the annual Gravure Summit as part of the endowed Gravure Research Professorship, which was founded to explore research, develop curriculum and promote career opportunities in the gravure printing and packaging industry.