Former Radisson hotel renovated to welcome RIT students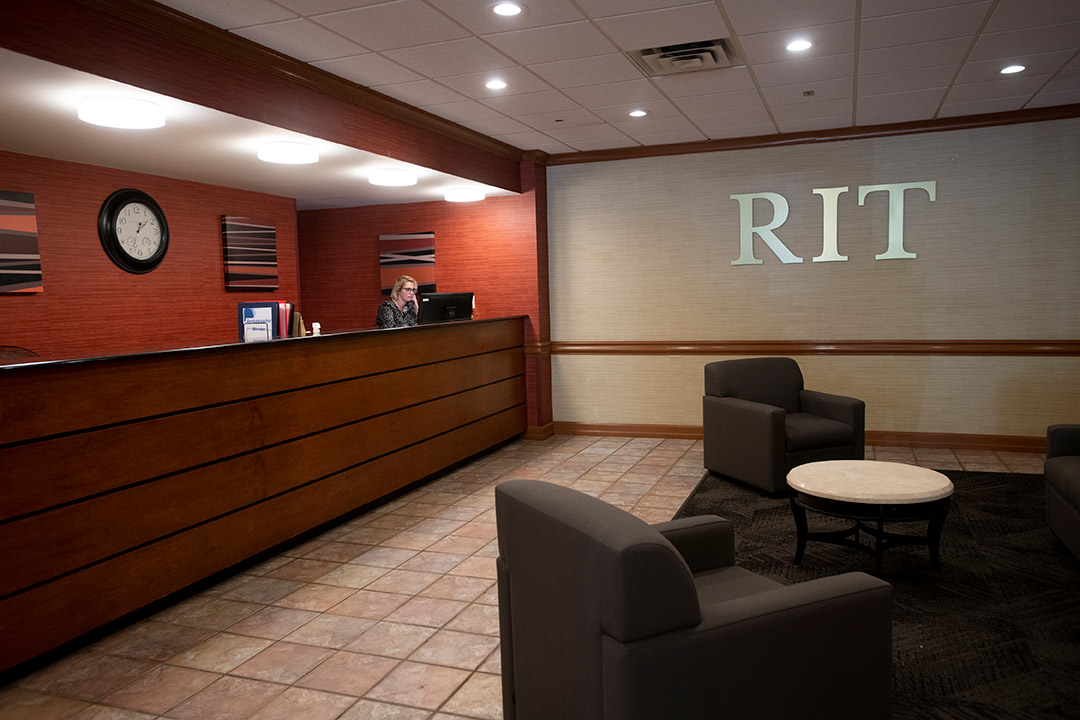 What used to be the former Radisson hotel at 175 Jefferson Road is now ready to welcome 124 upper class Rochester Institute of Technology students.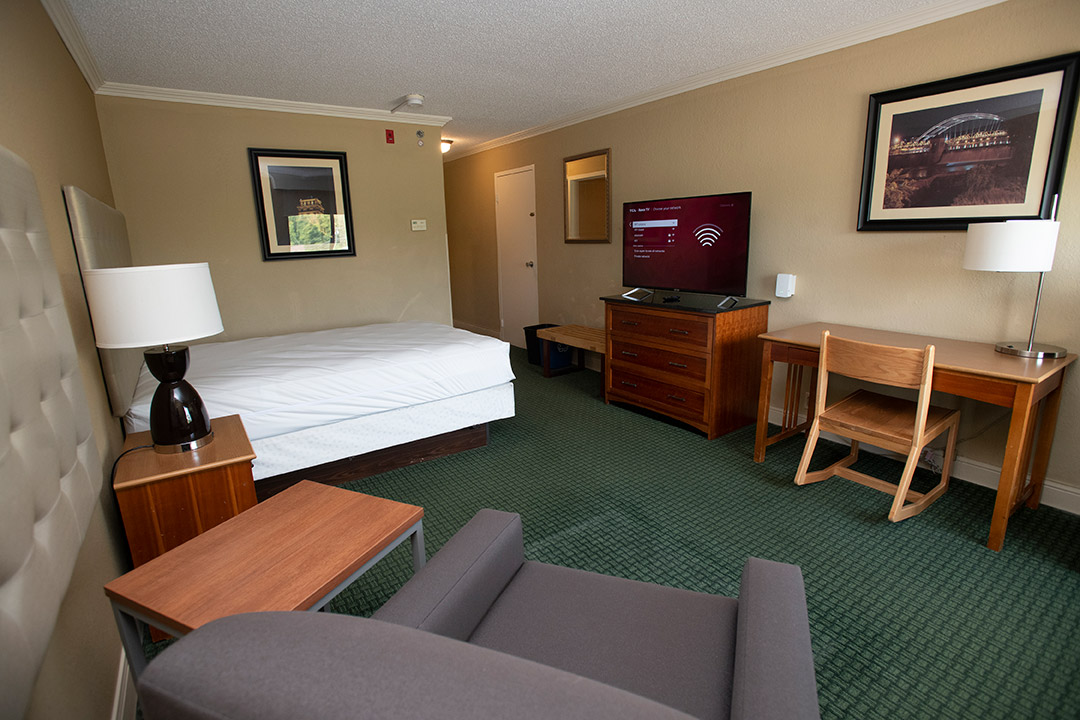 A. Sue Weisler
Extensive renovations were made to the four-story building, which was acquired by RIT last year. It was built in 1972, just four years after RIT opened its Henrietta campus.
The building, referred to now as "175 Jefferson," had been used exclusively last year as space for students needing quarantine or isolation. This semester, 45 rooms on the fourth floor are being reserved for that purpose, if needed.
Each of the rooms will be singles with a king- or queen-size bed, private bathrooms, a 50-inch smart television, air conditioning, RIT wireless and data ports, a dresser, desk, chair, and a micro-fridge.
In addition, students there will have access to free laundry, lounges, an outdoor courtyard, residential parking, RIT shuttle service, and a 24-hour market for grab-and-go food items and vending.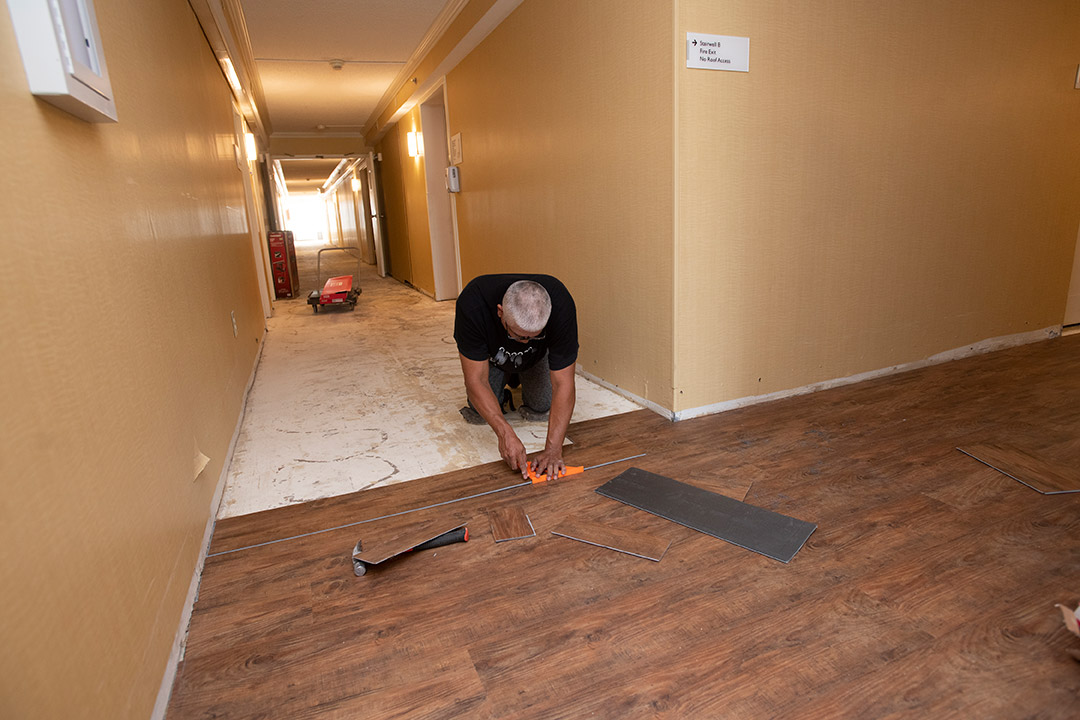 A. Sue Weisler
"We are happy RIT can utilize this unique space for our students," said Carla DiLella, executive director of RIT Housing.
New flooring, paint, blinds, and light fixtures were also added throughout the building.
Students will be responsible to maintain the cleaning in their rooms, but RIT Housing will manage the cleaning in public areas.
Live-in staff from Residence Life will serve as resident advisors, and the front desk in the lobby entrance will be staffed 24 hours a day.