Graduate students hold town hall meeting tonight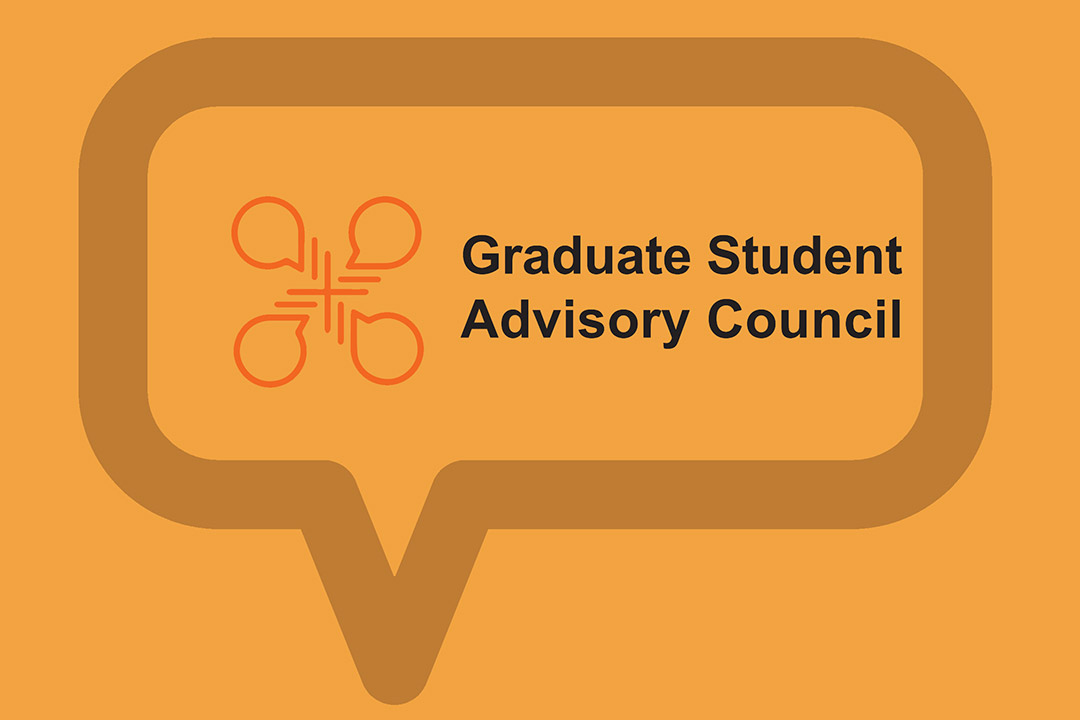 A town hall meeting tonight will explore graduate student life and issues facing master's and Ph.D. students at RIT.
The "What's Up?" forum will be held from 6 to 7:30 p.m. Dec. 5 in Institute Hall, room 1180. A panel of graduate students will address concerns about parking and transportation, career services and unexpected fees. The event will include free pizza and a raffle to win a Barnes & Noble gift card, and conclude with a hot chocolate mixer.
"What's Up?" is sponsored by RIT's graduate student organizations, the Graduate Student Advisory Council and the Doctoral Student Association. The council is affiliated with the Office of Graduate Education and initiated the forum. The goal is to learn about concerns from fellow graduate students and address them with RIT administration in the spring semester, according to Emily Wilson, co-chair of the Graduate Student Advisory Council.
"Our hope is the peer nature of the panel will allow grad students to feel they can speak freely about their concerns," said Wilson, a Ph.D. student in the astrophysical sciences and technology program.
The panelists will include Alyssa Recinella, president of the Doctoral Student Association, an RIT student club for RIT's growing Ph.D. student community. Recinella, an engineering Ph.D. student, completed a BS/MS in mechanical engineering at RIT and has nine years' worth of experience at the university to share.
"We also want to have the opportunity for doctoral students and master's students mix a little bit more," Recinella said. "Even though DSA is primarily for doctoral students we are going to be hosting a lot more events that caters to both. We're trying to partner with GSAC more to offer collaborative events."
In the spring, the Doctoral Student Association plans to host workshops on mentorship and what it means to get a Ph.D.
"A lot of the reasons why DSA was started was for interdisciplinary collaboration and to work more with people you don't know from fields that aren't your own to help with career-professional development," Recinella said. "We also wanted students to see more of Rochester."
The Doctoral Student Association is funded by RIT Student Government and focuses on community outreach, social outings and career networking opportunities with alumni and with employers seeking to hire Ph.Ds.
The Graduate Student Advisory Council has a broader audience of both master's and doctoral students and complements the Ph.D. student club. The council launched a newsletter this fall targeting both audiences with information about resources offered through Career Services, such as mock interviews, specialized career fairs and representation in RIT Student Government through Graduate Senator Nirup Dharshan Swaminathan Anandaraman.
"We hope to continue publishing these newsletters throughout the school year as a way to demystify the role of the Graduate Student Advisory Council at RIT," Wilson said.
For more information about Graduate Student Advisory Council, contact co-chairs Emily Wilson at ecw7497@rit.edu, or Teresa Symons at tas4514@g.rit.edu. To learn about the Doctoral Student Association, contact Alyssa Recinella at anr6832@rit.edu.