RIT offerings at this year's KeyBank Rochester Fringe Festival
More than 425 eclectic performances and displays planned Sept. 14-25 in Rochester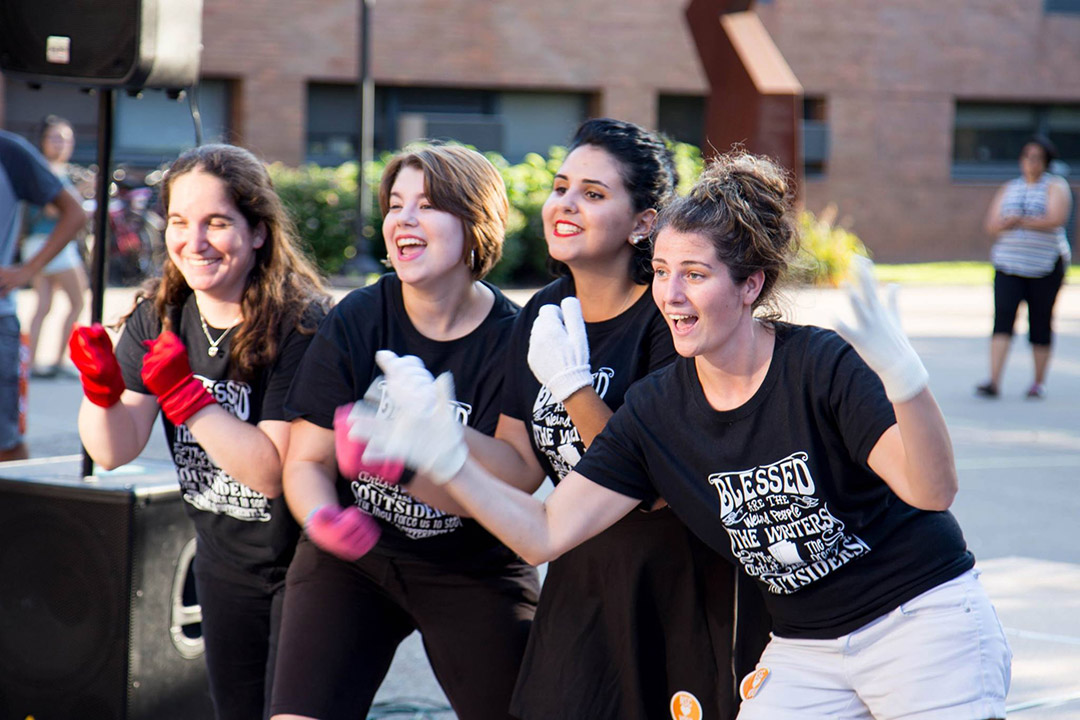 Rochester Institute of Technology students, faculty, and staff will contribute music, dance, comedy, poetry, photojournalism, and more during the 10th Annual KeyBank Rochester Fringe Festival, which begins Tuesday and continues through Sept. 25 in downtown Rochester.
More than 425 eclectic performances, 55 which will be online, are planned during the 12-day festival. More than 120 of the festival events are free, including all of the 24 RIT performances and exhibits, most of which will be held at Little Theatre #1, 240 East Ave.
Free shuttlebus service to and from campus is being provided for RIT students wanting to attend the weekend events at the festival.
RIT also is a major educational sponsor of the community collaborative event. The festival is a celebration of the performing and visual arts in more than 24 venues in downtown Rochester, featuring world-renowned performers as well as up-and-comers.
In 2020, the festival was held virtually due to the pandemic, with 170 performances.
This year, all performers, participants, staff, volunteers, and festival-goers 12 years of age and older will be required to show proof that they are fully vaccinated in order to attend indoor performances and events during the festival. Vaccine status will be checked at the doors to indoor venues. 
Rochester's Fringe Festival is the largest multi-genre arts festival in New York state and is renowned among the world's more than 200 fringe festivals for its large-scale, outdoor, free-to-the-public performances.
"Nancy and I look forward to seeing the creative talents found in our campus community shared with the greater Rochester community," said RIT President David Munson. "This festival, which embraces creativity in all forms, helps us showcase the variety of talent we have at RIT, and we're proud RIT has supported Rochester's Fringe Festival since its inception."
"For a decade now, RIT students, faculty, and staff have been able to share their talents with the Rochester community," said Lynn Rowoth, associate vice president for community relations and special events. "We're grateful the Fringe festival provides the opportunity to bring people together to enjoy the arts in a wide range of venues."."
Learn more about the RIT offerings at this year's Fringe Festival (* denotes interpreted):
For a complete schedule of RIT Fringe events (and notations on interpreted performances) as well as the shuttle schedule and map to and from RIT, go to RIT's Fringe Festival website or contact RIT Assistant Vice President of Special Events Lynn Rowoth at 585-475-7408 or lynn.rowoth@rit.edu.
Topics