RIT ramps up mandatory COVID-19 testing for students this spring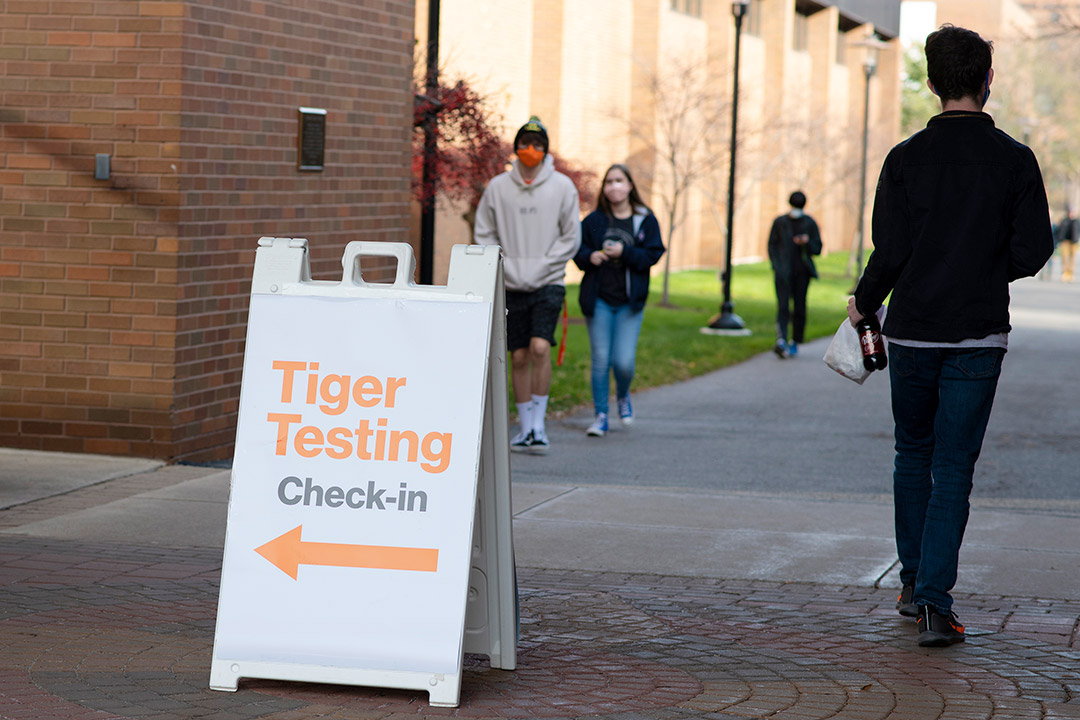 A. Sue Weisler
RIT students returning to campus for spring semester can expect frequent testing for COVID-19 as part of the university's overall strategy for preventing the spread of the coronavirus.
RIT is scaling up its mandatory testing program. While all students returning from the winter break must test negative for COVID-19, they will be retested at the beginning of the spring semester and throughout the term. 
RIT will test nearly half the student body the week of January 25. During the second week, RIT will test all students circulating on campus. That means some students will be tested twice in the two-week period.
Approximately 13,000 individual tests were administered to students in the fall semester, said Dr. Wendy Gelbard, RIT associate vice-president of Wellness.
"There will be a lot more testing than we did last semester," said Melinda Ward, RIT executive director of risk management and insurance. "Taking COVID tests is a requirement for RIT students being on campus, and there will be enforcement of that compliance."
Students will be notified the same way as in the fall semester. An email message from RIT Campus Groups will "invite" students to make an appointment; however, testing is mandatory.
"Getting an invitation to testing is not truly an invitation to testing in the general sense of the word; it is an expectation," Gelbard said. "And the expectations are that all students will be tested regularly and it's not optional. It's part of being on campus."
RIT's testing strategy intertwines different methods, including the deep nasal swab- PCR (polymerase chain reaction) testing, rapid antigen testing and, likely, saliva testing, later in the spring.
"All of our testing options are complementary," Gelbard said.
The risk with frequent testing is complacency and a false sense of confidence, she noted. The safety protocols adopted in the fall remain foundational to RIT's approach.
Stopping the Spread campaign is the university's strategy for mitigating the virus on campus simplified as the "3Ws"— Wash your Hands. Wear your mask. Watch your Distance.
"The way that we are going to prevent the spread is by adhering to those principles," Gelbard said.
While increased testing is one response, new wastewater surveillance strategies will help monitor the presence of the coronavirus on campus.
RIT's COVID response reveals a nimble leadership.
"RIT leadership was incredibly supportive in providing us the resources needed to do what was necessary to keep campus safe last semester, and they are continuing to do the same this semester," Gelbard said.