RIT working to support Afghan scholars who have evacuated their country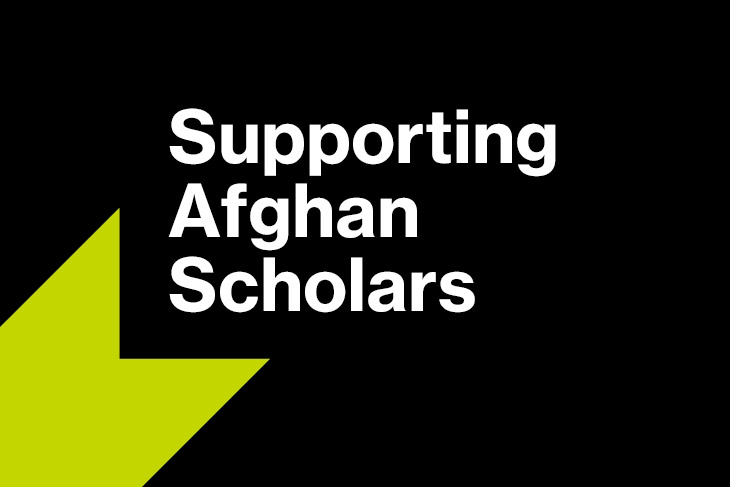 In the wake of the Taliban's takeover in Afghanistan and the Afghan government's collapse, RIT is collaborating with universities, nonprofits, and governmental agencies to support students and scholars who have evacuated the country or are attempting still to leave. With the situation rapidly evolving, RIT officials have been working since August to help students find pathways to safe havens.
"Right now our work has been advocacy and direct outreach to students and alumni we know about and have had previous contact with," said James Myers, associate provost for international education and global programs. "We're taking this very seriously and there are a variety of approaches we're taking to support people who are at risk. Our heart goes out to all Afghan students and scholars who are fleeing persecution and we want to do everything we can to help support them."
Vanessa J. Herman, vice president for Government and Community Relations, said her office has been communicating with the U.S. Department of State, Office of Science and Technology Policy, both New York senators, and Rep. Joe Morelle about the challenges facing those attempting to flee Afghanistan.
"We are routinely updating federal agencies and public officials on RIT's efforts to assist students we know about in Afghanistan," said Herman. "RIT will continue to support efforts within the academic community and work collaboratively to assist students and STEM professionals seeking to leave Afghanistan."
RIT is one of more than 150 institutions working through Scholars at Risk to urge U.S. government officials to take immediate action to help save Afghanistan's scholars, students, and civil society actors. According to Myers, RIT is also working with Bard College and the Open Society University Network to explore potential ways to relocate students from the American University of Afghanistan. He said RIT is also working with the Institution of International Education to contact previous Fulbright scholars who have studied at RIT or elsewhere in the U.S. and wish to relocate here.
The university has formed a working group with members of RIT Global, International Student Services, Government and Community Relations, and leadership at RIT's international campuses to coordinate efforts moving forward.
Myers said there are ways for the RIT community to help, and one critical avenue could be through the International Visiting Research Student program. The program is for international, non-degree seeking students conducting research in collaboration with an RIT faculty member. Faculty and departments interested in supporting students through the program should contact Lyndsey McGrath, director of global programs and international partnerships.